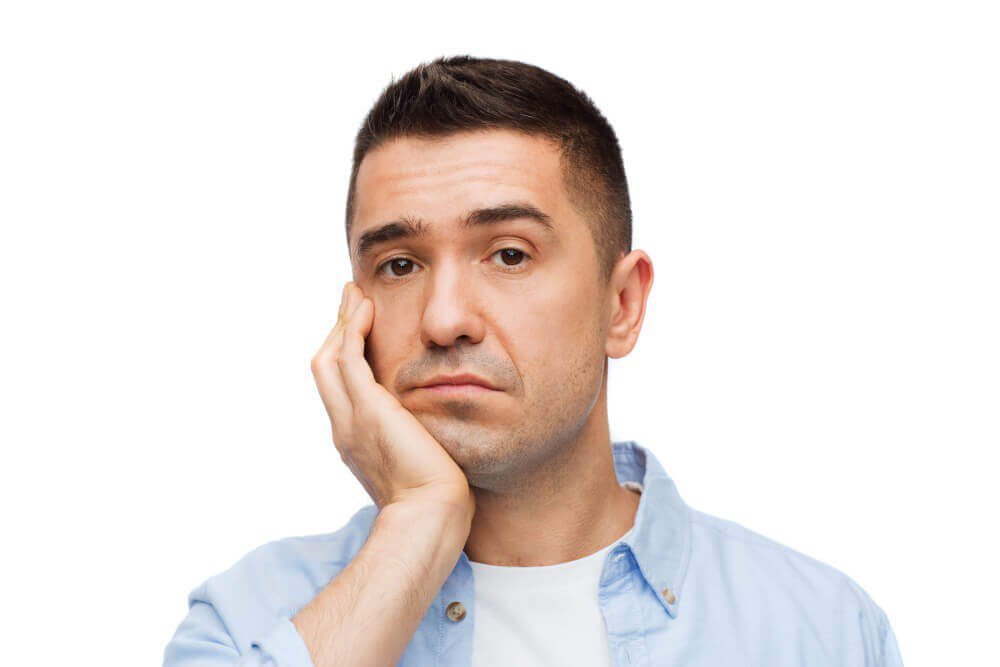 The goals of a rhinoplasty procedure are as individualized, as the patient who chose to have it done. No two faces or noses are alike which is one of the reasons rhinoplasty surgery is the most complex of all the plastic surgery options. Revisions to an initial rhinoplasty procedure are actually not uncommon due to patients being unhappy with the cosmetic appearance of their new nose, cases of poor surgical quality, or lack of medical improvement to conditions such as difficulty with breathing. Rhinoplasty revisions can repair the look or function of a patient's nose that has previously had work done and having a qualified, experienced plastic surgeon the second time around is crucial.
Board-certified facial plastic surgeon, Dr. Kevin Sadati of Orange County/ LA, is one of the leading facial cosmetic and reconstruction surgeons in the area. He is an expert in rhinoplasty surgeries and if necessary rhinoplasty revisions. Rhinoplasty revisions are even more complicated than the initial surgery which makes it necessary for patients to find the right surgeon for their revision procedure. Knowing when you to come to Dr. Sadati is important and here is some helpful information to get you started in the right direction.
The transformation of a rhinoplasty procedure…
Rhinoplasty surgery, also known as a nose job, is one of the most transforming cosmetic procedures. It can be life-changing for patients who dislike certain aspects about their nose. Most patients, in the Orange County area, who undergo rhinoplasty are looking for a cosmetic balance with their face which the nose is a central part of that equation. Rhinoplasty surgery can make a patient look and feel better about the way they look and in some cases even how their nose functions.With the help of a skilled, experienced plastic surgeon rhinoplasty can provide patients a new nose to enhance their appearance yet in some cases the initial surgery doesn't achieve the aesthetic goals a patient had hope to see. That is when a revision may be necessary and Dr. Sadati can help.
Reasons behind a revision...
Revision rhinoplasty is a secondary surgery performed to provide patients a solution to their initial procedure. There are several reasons why patients in the Orange County or LA area may need to consider a second or third revision to their initial nose job surgery. Here are a couple of the main reasons patients seek out a second opinion with a qualified, board-certified facial plastic surgeon like Dr. Sadati and possibly need a rhinoplasty revision.
Cosmetic revision: One of the main reasons a patient may seek a revision, to their initial rhinoplasty surgery, is they don't like how their new nose looks. Patients typically are wanting to correct or reshape their nose in some way with rhinoplasty in order to boost their self-confidence and improve the way they look. A patient may have a certain "nose" in mind and cosmetically their initial procedure didn't provide this for them. Some patients look to a revision to redefine and further reshape or contour it in order to achieve the overall picture of the new nose they had in mind.
Surgical revision: Rhinoplasty is a highly-detailed, artistic form of cosmetic surgery. The nose is a small target area that involves several different factors like cartilage, ligaments and contouring an aspect of the face that is the central focus to a patient's look. In some cases, patients choose an under qualified or inexperienced plastic surgeon for their initial procedure. Due to this reason, a revision for a botched rhinoplasty is necessary which is an even more complex surgery the second time around. In some cases, the revision involves removing or reshaping a certain aspect of the nose so will take a keen eye on how to correct it and in some situations a patient may need a complete overhaul from their initial procedure. Finding a qualified, skilled surgeon like Dr. Sadati is highly important for revisions so his expert advice and creative sense can correct and transform your nose into what you initially wanted.
Medical revision: In some cases, a patient's nose can look amazing on the outside but not be functioning properly on the inside. The inside cartilage can be damaged with the initial surgery or there can still be deformities causing a patient difficulty with breathing. The outside visual part of the nose may be what the patient wanted but the nasal function may still be comprised where a patient needs to get a second opinion or possible revision to their initial surgery.
Damage or injury revision: During the healing process it is imperative to take great care of your nose. Even after a patient is fully healed and may love their new nose it can become damaged or accidentally hit causing the initial procedure to be altered or compromised. Patients may need to consult a plastic surgeon for a revision to their initial procedure in order to correct or fix their nose again.
Surgical experience required for revisions…
Revisions to an initial rhinoplasty surgery can either be a simple or complex procedure. With different scenarios, every patient has different needs for their revision. In some situations some patients have had too much tissue removed and have a severe nose deformity with their initial surgery. In some cases, a patient's nose may still be too wide or now too thin so cosmetically needs to be altered again. Either way rhinoplasty revisions are extremely complex and require a highly-skilled, experienced plastic surgeon, like Dr. Sadati. His facial and plastic surgery center, in Orange County, is hyper focused on rhinoplasty procedures and with his creative background of being a studied painter and sculptor, as well as his surgical experience he can help create the nose you always wanted!
Dr. Kevin Sadati is a board-certified facial plastic surgeon that has received the honor of being voted the "Best Cosmetic Surgeon of Orange County" for the last 3 years. Over the past decade of his career he has performed countless rhinoplasty procedures as well as helped patients with revision surgeries to get them the new look they originally wanted. His highly qualified medical training and artistic background allows him to sculpt and create cosmetic changes to the nose to provide his patients with amazing results. Call or schedule your revision rhinoplasty consultation with Dr. Sadati at his Newport Beach plastic surgery practice today.