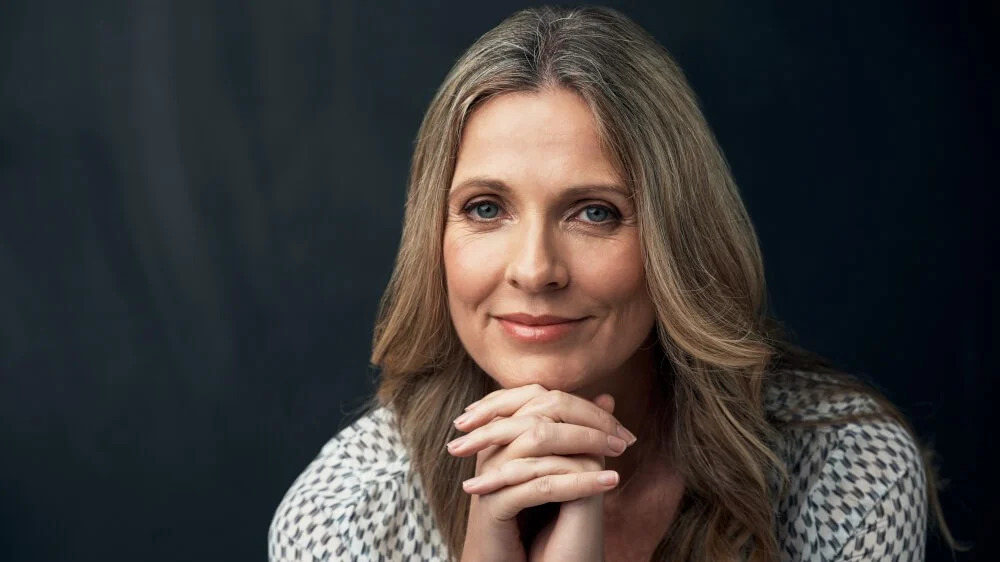 As we grow older, the inherently delicate and thin skin on the eyelids or under-eye area can be one of the first places to show the signs of aging. Puffiness, wrinkles, and drooping skin, also known as hooded eyes, are common complaints of patients requesting eyelid surgery. With the many benefits of eyelid surgery, or blepharoplasty, it is becoming increasingly popular among women and, yes, even more men. Blepharoplasty can rejuvenate the area around the eyes and give you a fresh new look. So, how do you know if you need upper eyelid or lower eyelid surgery, or both?
Dr. Kevin Sadati is an award-winning, board-certified facial plastic surgeon. Dr. Sadati and his exceptional team make it their mission to provide the highest level of care and concern for every patient in the Orange County, CA area. He will listen to your aesthetic issues, assess your facial anatomy, and decide what options will address your concerns. Read on to discover the exciting benefits of eyelid surgery and how Dr. Sadati can help. We are also offering online consultations to visit our office and discuss your concerns via private video chat.
When you look in the mirror, do you see tired eyes?
As we age, the delicate, naturally thin skin around the eyes becomes highly susceptible to aging skin symptoms. Excess skin around the eyes can begin to droop and sag on the top eyelid area, or puffiness can settle in on the bottom eyelid, leaving patients looking stressed or tired. Some Southern California patients need eyelid surgery to eliminate sagging skin on the upper eyelid, which often can impede a person's line of sight. This is a common medical condition for elderly patients that can hinder everyday life and doing ordinary tasks, like reading or driving. Blepharoplasty can remove and tighten excess skin around the eye area for a more alert, youthful appearance and reduce the surface of the upper eyelids for functional improvement.
What type of eyelid surgery will I need?
An upper eyelid surgery decreases the folds of skin that hang down, reducing the appearance of "hooded eyes." Dr. Sadati creates a tiny incision along the lid to extract the fatty tissue and tighten loose skin. Lower eyelid surgery can reduce puffiness or bags under the eyes by making a similar incision along the lower lash line to remove tissue and reduce bulging skin. In some cases, a patient may need double eyelid surgery to achieve their desired outcome. Patients with heavy eyelids may want surgery to improve their line of sight, while others may need a double eyelid surgery for purely cosmetic reasons. Every eyelid surgery is customized to accommodate what each person needs to achieve their aesthetic goals. Patients can also consider adding nonsurgical skin care options, like injectables, laser skin resurfacing, or facials, to slow down the aging process and help maintain the dramatic, long-lasting results that eyelid surgery provides.
Is double eyelid surgery a same-day procedure?
Eyelid surgery can be a cosmetic or medical need for patients. Genetics and aging are the most common factors that contribute to excess fat and skin in the eyelids. Unfortunately, in some cases, the lower and upper eyelids may become droopy or baggy as part of the aging process, or part of a genetic trait passed down from other family members. The upper eyelid skin can stretch, as muscles weaken, and fatty deposits become more prominent in the under-eye area. When this occurs, patients can consider double eyelid surgery. Dr. Sadati will perform upper and lower eyelid surgery simultaneously, resulting in patients seeing dramatic results. With the ability to correct sagging eyelids, puffiness underneath the eyes, smooth out wrinkles, and more, double eyelid surgery can truly transform the way a person looks and feels.
The first step to finding out how eyelid surgery can help give you a more youthful, rested, and refreshed appearance, and even help with impaired vision, is to schedule a consultation with board-certified and award-winning facial plastic surgeon in Newport Beach, Dr. Kevin Sadati . He has made numerous appearances on media outlets across the country to share his expertise. As a studied painter and sculptor, Dr. Sadati blends his creative touch and extensive medical background to create natural-looking, beautiful results for his patients. Contact a member of his team today to schedule your in-person or virtual consultation.