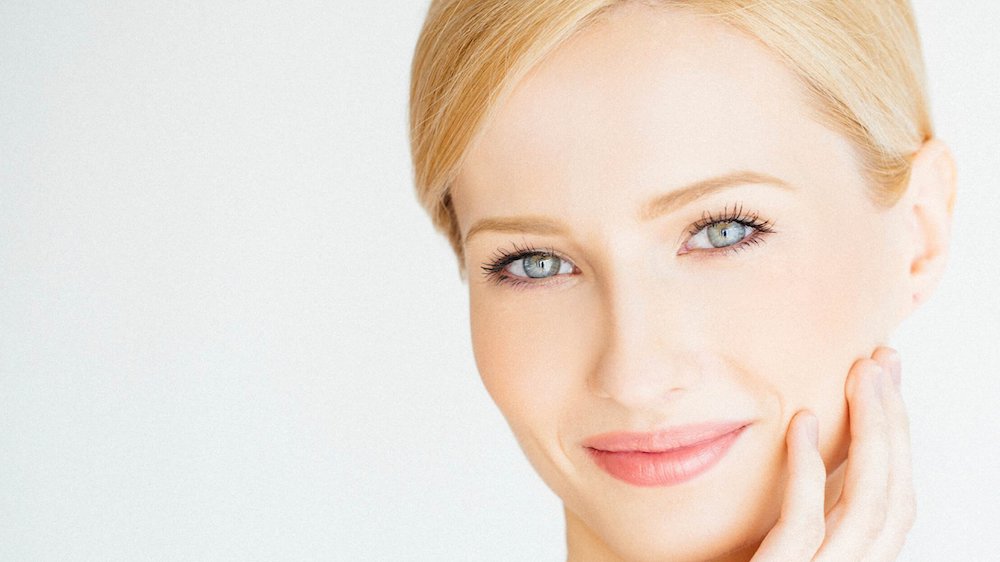 Although sagging skin and wrinkles are a natural part of getting older, they can make you feel self-conscious about your appearance. Facial cosmetic surgery may be an effective way to improve these visible signs of aging. But do facelifts ever look natural, and how much younger does a facelift make you look? Board-certified facial plastic surgeon Dr. Kevin Sadati is proud to address these questions and offer procedures that yield dramatic yet natural-looking results.
At our facility in Orange County, Dr. Sadati is a prominent expert in facial rejuvenation. He has performed countless surgeries for both men and women to improve areas such as the forehead, mid-face, cheeks, jawline, and neck. He also employs advanced techniques so patients spend less time in recovery. To learn more about the process and how we can refresh your features, call our clinic in Southern California to schedule your confidential consultation in Newport Beach.
Who is a candidate for facial cosmetic surgery?
Natural aging is not the only factor that causes changes to your appearance. Genetics and lifestyle also play a role in how we age and when it begins to happen. This may include deep wrinkles or sagging skin along the jawline. When anti-aging creams or other over-the-counter products are not getting you the results you want, it may be the right time for a facelift. Facelift surgery is performed to lift the skin and muscles and correct any of the following issues:
Wrinkles around the mouth and nose

Hanging skin from the jawline

Loose skin on the neck

Loss of facial volume
Any plastic surgery should be taken seriously, which is why patients should be in good overall health before the procedure. Please let us know about any medical conditions that may interfere with your ability to heal. Keep in mind that cigarettes are also a setback to the healing process, which is why we advise against smoking several months before and after the surgery. During your consultation, Dr. Sadati will make sure to address common questions such as, "Do facelifts ever look natural?" and "How much younger does a facelift make you look?"
Our facelift techniques
Dr. Sadati performs facelift surgery in his onsite surgical suite with an expanded operating room and recovery area in Newport Beach, CA. He uses proven techniques to give patients a younger-looking appearance without looking like they have been "operated" on. The natural facelift is a revolutionary procedure that Dr. Sadati has pioneered himself and has been published in the American Journal of Cosmetic Surgery. This technique uses twilight sedation with local anesthesia to reduce risk and discomfort to the patient. In this surgery, Dr. Sadati uses what is called the Double C Plication method to prevent excessive pulling and bunching around the hairline and temple. Many patients who have had this facelift enjoy a refreshed appearance that looks completely natural.
How long does a facelift last?
After surgery, Dr. Sadati estimates that you will look 10 – 15 years younger than you did prior to the procedure. However, surgical procedures won't necessarily stop the aging process. So if you are wondering how long your facelift will last after surgery, the answer depends on your age and lifestyle choices. Factors such as sun exposure and smoking may also accelerate the formation of future lines and wrinkles on the skin. This means that some patients need touch-ups such as dermal fillers and wrinkle relaxers to maintain their facelift outcomes in the future. That being said, with sun protection and a diligent skin care routine, you can keep your gorgeous results for years to come.
Look years younger with facelift surgery!
If you are still wondering whether facelifts ever look natural, rest assured that Dr. Kevin Sadati is on the case. For those who are interested in getting a facial cosmetic surgery, it is important to work with a physician who has performed countless successful procedures. Dr. Sadati will work hard to help you understand what goes into this procedure and will provide you with clear expectations and goals in Newport Beach, CA.
Each procedure we offer is tailored to meet your individual needs, which is why a consultation at The Gallery of Cosmetic Surgery is so important. At our clinic in Orange County, you can be confident about your natural facelift and results. Learn more about how much younger a facelift can make you look by booking your Newport Beach plastic surgery appointment in Southern California today.