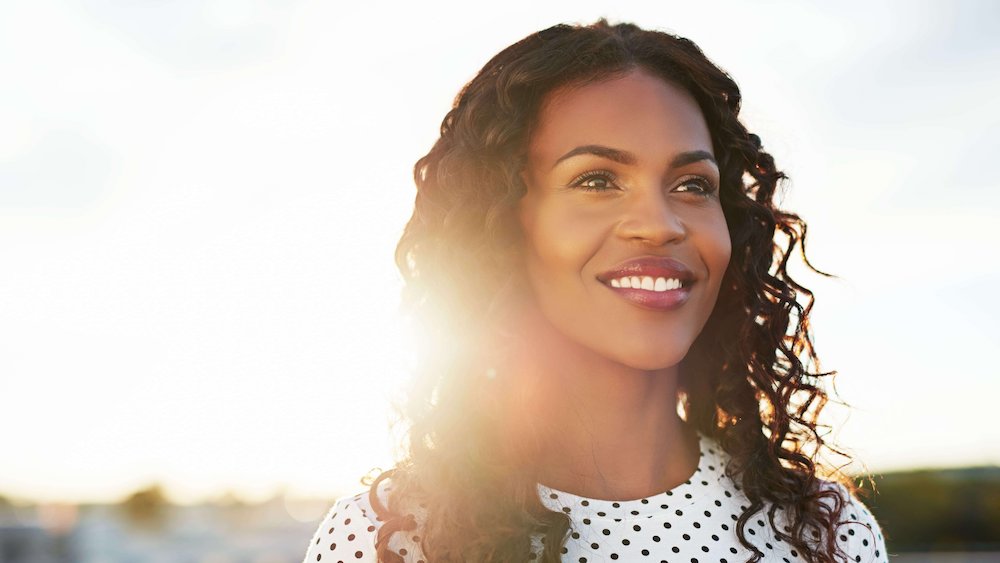 Most women and men want to look their best. However, when the aging process starts to happen, and loose skin or a double chin becomes more noticeable, it can result in feelings of insecurity and lower self-confidence. One of the most requested surgical procedures in Southern California is a neck lift, a technique that tightens and lifts the neck area, which can take years off a person's appearance and redefine their profile. Board-certified and award-winning plastic surgeon Dr. Kevin Sadati blends his surgical experience and fine arts background as a sculptor to create stunning results for his patients.
Schedule a one-on-one consultation with Dr. Sadati to learn about neck lift surgery and other ways to tackle telltale signs of aging. Read on to learn more about how long a neck lift lasts and how a neck lift is done.
What issues can a neck lift address?
The skin on the neck area is thin and delicate in texture, so when it starts to lose elasticity, loose skin can develop. The neck and lower jowl area are one of the first places affected by the natural process of aging. Weight loss, sun exposure, and genetics can also warrant changes in a person's neckline. A neck lift can rejuvenate and restore a more youthful profile, so Orange County, CA men and women can feel better about how they look. It is one of the most popular cosmetic procedures to give patients a more contoured jawline and neck, reducing signs of aging. It can address:
Skin laxity or "turkey wattle"
Muscle laxity
Fatty deposits underneath the chin and around the jowls
Double chin
Distracting neck bands
Why does the neckline area change?
The signs of aging can often appear on the neck area, even when a person's face may still look quite young. The neck area is made up of an underlying band of muscles that become less taut or tight as we get older. These muscles are in the front and back of the neck, and when they lose elasticity, it causes neck skin to sag or droop. It is often a common problem for women as they enter into their late 40s or early 50s. Other conditions that can alter the skin on the neck are excessive sun exposure or extreme weight loss. Along with age, comes the issue of fatty buildup or the dreaded "double chin" that can plague women and men. A neck lift or lower rhytidectomy can restore the lower jawline and neck area, providing patients with dramatic results.
How long does a neck lift surgery take?
A neck lift is a 2 – 3-hour cosmetic surgery designed to help patients enhance the appearance of their jawline, neck, and throat area. During a consultation, Dr. Sadati will devise a surgical plan and educate patients on how their aesthetic goals can be achieved with this surgical technique. By using an innovative option of a local anesthetic with twilight sedation, his southern California patients can forgo general anesthesia. Surgical incisions are made behind the ears and under the chin, if necessary. The underlying band of muscles and skin will be gradually tightened to contour the neck area further and restore a person's profile. During a consultation, Dr. Sadati will determine if liposuction is necessary to remove excess fatty tissue to give patients optimal contouring results.
How long does a neck lift last?
The visible results of a lower rhytidectomy are apparent after surgery. Common side effects post-op include swelling, tightness, tingling, and bruising, which can take weeks to subside. Patients should refrain from specific neck movements, like looking upwards, during the recovery period. Most individuals can return to work within two weeks unless their job requires heaving lifting. In those instances, Dr. Sadati will help patients determine the correct timeline for returning to work. The results of a neck life typically last 10 – 15 years. However, it can't stop the natural aging process. Patients will still need to continue taking care of their skin and limiting their sun exposure. Wearing daily sunscreen and living a healthy lifestyle are essential factors for patients to prolong their results.
A surgical neck lift is an excellent cosmetic procedure for healthy Orange County, CA patients struggling with the issue of a sagging neckline. It can redefine their profile and restore a more youthful appearance. Dr. Kevin Sadati is a highly specialized board-certified facial plastic surgeon and has made several appearances on different media outlets and TV shows as a surgical expert. Dr. Sadati and his professional team provide the highest standard of patient care at his state-of-the-art accredited center in the heart of Newport Beach, CA. For more information on a neck lift procedure, Dr. Sadati is now offering online consultations and appointments. Please feel free to contact our Newport Beach plastic surgery office today to schedule a virtual consultation.