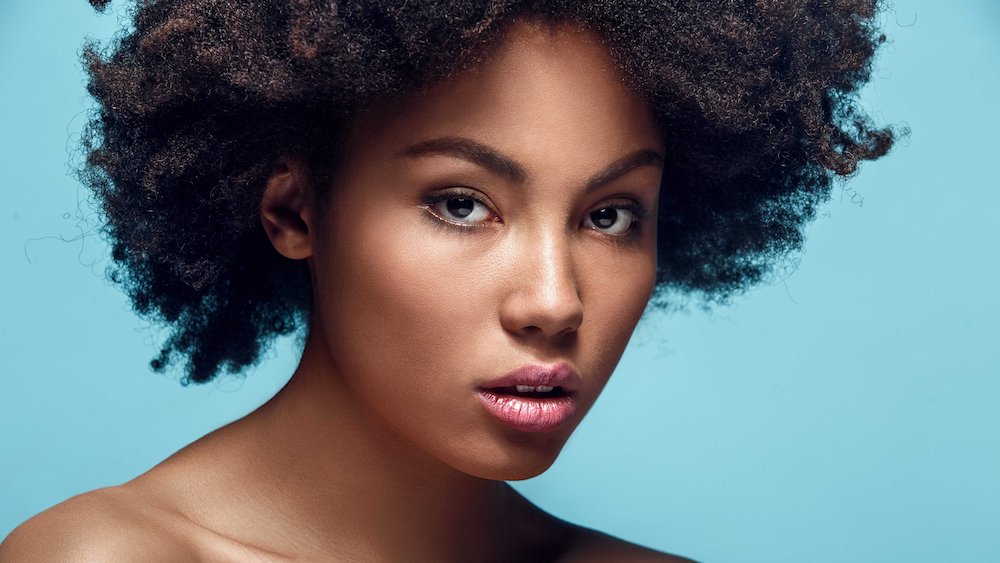 Rhinoplasty procedures are among the most popular cosmetic surgeries for people of any background. However, many patients don't realize how an ethnic rhinoplasty differs from a traditional rhinoplasty. Dr. Sadati and his experienced team have made it their goal to create a well-balanced appearance for patients while still maintaining their ethnic characteristics. Board-certified and award-winning facial plastic surgeon Dr. Kevin Sadati has performed countless successful procedures for patients of African, Asian, and Middle Eastern descent in Southern California.
So, how does the nose change with ethnic rhinoplasty? We can help adjust the size and shape of your nose to make it more aesthetically pleasing and functional. Whether you would like to widen or narrow your nose, decrease the size of your nose, or elongate the nasal tip, we can help you achieve your goals. Learn more about cosmetic nose surgery from an ethnic rhinoplasty specialist. Visit Dr. Sadati at his state-of-the-art facility and see how a non-Caucasian rhinoplasty can enhance your natural features in Orange County, CA.
Who is a candidate for non-Caucasian rhinoplasty?
The term ethnic rhinoplasty is used when nose surgery is performed on individuals who are not Caucasian. Each cultural background has its own individual identity, and the goal of an ethnic rhinoplasty is to preserve these features. For example, an African American nose tends to be shorter and broader, while Latino and Hispanic noses have a wide bridge and nostril shape. It is important to have a good idea of what goes into a rhinoplasty before taking action.
During your consultation in Orange County, CA, Dr. Sadati will assess your medical history and confirm you are healthy enough for surgery. If you are interested in nose reshaping, we can discuss your options and let you know what to expect. Ideal candidates are in good health and are nonsmokers. Patients with certain chronic conditions may be poor candidates since they increase the risks of their procedure.
How does cosmetic nose surgery work?
Patients are usually under general anesthesia during rhinoplasty. Dr. Sadati begins the procedure by making tiny incisions inside the nostrils and under the nose. Next, he will raise the soft tissues and reshape the underlying structure to achieve your cosmetic objectives. At the end of the surgery, he will re-drape the tissue over the nose and then close the incisions. Based on your unique needs, surgery can take a total of 1 – 3 hours. Dr. Sadati or a member of his team will offer guidelines and instructions for recovering safely at home.
Recovering from nose reshaping
After cosmetic nose surgery, patients should expect some swelling and bruising. These side effects are normal and should subside as the tissues continue to heal. Dr. Sadati will place an external nasal splint that patients are required to wear for several days to protect the delicate structure. The average recovery for a non-Caucasian rhinoplasty is roughly 4 – 8 days. Healing time is based on the complexity of the surgery and if the patient faced any complications during recovery. Remember to avoid strenuous activity to avoid unnecessary bleeding and swelling.
How does the nose change with ethnic rhinoplasty?
For years, plastic surgeons have geared rhinoplasty procedures toward mostly Caucasian features. This meant that patients of Middle Eastern, Asian, and African descent had to sacrifice their heritage if they wanted to improve their profile. Today, many ethnic rhinoplasty specialists know that regardless of background, patients deserve a custom approach to surgery that preserves their personal identity in Newport Beach, CA.
Most people feel overwhelmed after their non-Caucasian rhinoplasty, especially with the amount of swelling that occurs afterward. Keep in mind that in the early phases of recovery, some patients feel uncomfortable with their new nasal shape. By three months, the nose will look similar to the final outcome. However, it may take about a year for the nose to completely heal. Remember that Dr. Sadati has years of experience and is happy to address any questions or concerns you may have during the process.
Call our ethnic rhinoplasty specialist
Whether you are seeking a traditional or ethnic rhinoplasty, all surgeries require a certain level of skill and precision. Dr. Kevin Sadati has advanced training in facial anatomy and knows how to balance important features on the face. Dr. Sadati and his team care about each of our patients in Orange County, CA and work hard to make sure you are satisfied with the results. If you are unhappy with your nose, Dr. Sadati can explain the procedure in detail and perform a physical assessment. Learn more about nose reshaping in by scheduling a Newport Beach plastic surgery consultation at our office.