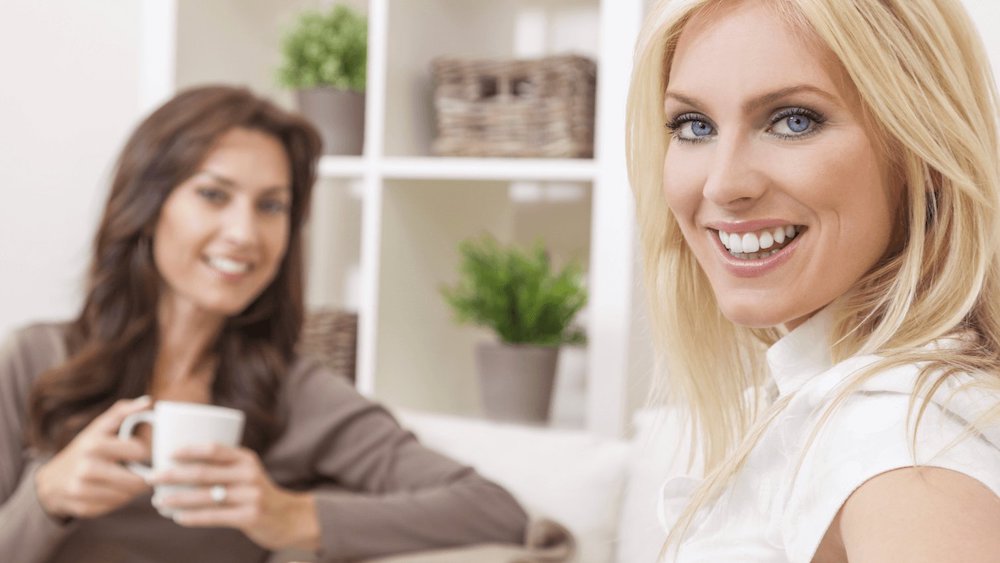 Rhinoplasty is a popular procedure for people who would like to change something about the appearance of their nose. Although it's a common belief that the only way to correct aesthetic problems on the nose is through surgical intervention, a nonsurgical procedure may be just as effective in getting the results you want. The Gallery of Cosmetic Surgery offers both surgical and nonsurgical rhinoplasty in our Orange County clinic. Board-certified facial plastic surgeon Dr. Kevin Sadati believes it is important for patients to educate themselves about both options before moving forward. Learn more about these procedures below and contact our Los Angeles, CA, clinic to schedule your rhinoplasty consultation.
Open rhinoplasty vs. closed rhinoplasty
Nose surgery is an outpatient procedure performed while the patient is under general anesthesia. During rhinoplasty, the nasal features are repositioned to make improvements to the nose. Dr. Sadati may remove excess bone, cartilage, or tissue in the process. Once the nasal features have been adjusted, the skin is re-draped over the structural framework. Based on your individual needs, rhinoplasty can be performed using either an open or closed approach. Here is a brief overview of these methods:
Closed rhinoplasty: In this older surgical technique, the incisions are made inside the nose. Closed rhinoplasty can be difficult to perform since the surgeon cannot completely see the nasal anatomy. This procedure takes less time to perform and can have wonderful results if performed by a highly skilled plastic surgeon.

Open rhinoplasty: Dr. Sadati usually prefers this approach, which requires making a small incision under the nose to view the nasal structure. An open rhinoplasty makes it easier to alter the nose since it's easier to view the cartilage and bone. While this method takes slightly longer to perform, it can provide an excellent and stable result for patients.
Surgical rhinoplasty recovery
After surgery, patients can rest in our state-of-the-art rhinoplasty recovery suite until it is safe to be released to go home. The nose will appear swollen and bruised for at least a few days, so it is important to follow our rhinoplasty recovery instructions to make healing as comfortable as possible. Almost all patients experience bruising and discoloration underneath the eyes and nose. This is easily alleviated with cold compresses and anti-inflammatory medications. A postoperative appointment with Dr. Sadati will be scheduled within 72 hours to monitor your healing process. It takes about 2 – 4 weeks to heal from rhinoplasty surgery.
Nonsurgical rhinoplasty options
A nonsurgical nose job is a minimally invasive procedure to transform the nose into a more desirable shape. Also called a liquid nose job, this procedure can accomplish some of the same goals as traditional rhinoplasty surgery. During this procedure, Dr. Sadati uses a hyaluronic acid-based wrinkle filler such as Juvéderm® or Restylane® to smooth out unwanted bumps in the nose. Being a good candidate for this procedure depends on the results you want to achieve. For instance, if you are interested in straightening the shape of your nose but not changing the size, dermal fillers may be the ideal option.
Since this method only involves simple injections, a liquid nose job is well-suited for patients who want to avoid the risks of plastic surgery. Individuals should also have no breathing problems, since wrinkle fillers don't make any changes to the internal nasal passage. As the injections are administered, Dr. Sadati may gently massage the area or add more filler as needed in order to achieve the desired results. During your consultation at the Gallery of Cosmetic Surgery in Los Angeles, CA, we can offer recommendations for a closed or open rhinoplasty to help you reach your goals.
Nonsurgical rhinoplasty recovery
In a nonsurgical rhinoplasty, injectable wrinkle filler is used in small amounts and in precise locations, so patients have complete control over the new shape and contours. Unlike a surgical rhinoplasty, the results are almost immediate and the side effects are minimal, which means you can return to your day as normal following the nonsurgical rhinoplasty. While there is no significant swelling or bruising, Dr. Sadati does recommend not touching or pressing down on the nose for a short amount of time to avoid shifting the filler and altering your outcome. Patients are also reminded that the results of wrinkle fillers are temporary, lasting anywhere from 8 – 12 months based on the type of filler used. The staff at the Gallery of Cosmetic Surgery will help you schedule follow-up appointments as necessary after your rhinoplasty.
Learn more about rhinoplasty options
Nonsurgical rhinoplasty offers subtle and natural-looking enhancements to the face, while a surgical procedure gives patients dramatic, long-term results. The team at the Gallery of Cosmetic Surgery in Southern California will work diligently to create a surgical plan that is tailored to your aesthetic goals and lifestyle. As an expert in cosmetic procedures for the face and body, Dr. Kevin Sadati has been voted "Best Cosmetic Surgeon in Orange County" by The Orange County Register five years in a row. When you visit our office in Newport Beach, CA, you can be confident that you are in the best hands. We invite you to explore our procedures to learn more about us and schedule your Newport Beach plastic surgery consultation with Dr. Sadati.