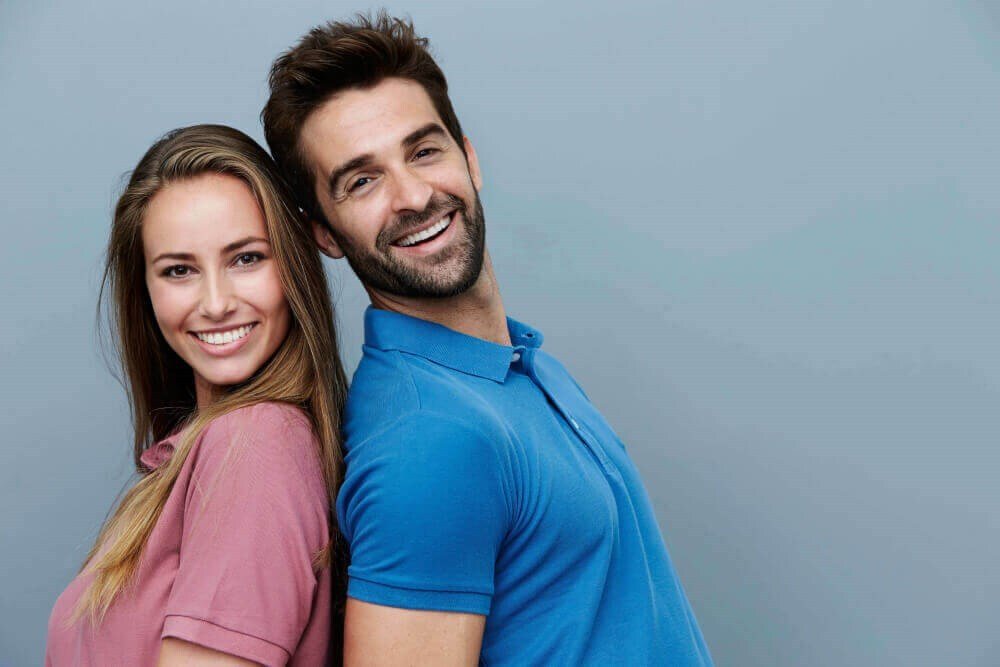 It is a common misconception that plastic surgery is favored strictly by women. These days, men are increasingly turning to a variety of cosmetic procedures designed to help them look and feel their best. These include facelifts. According to the American Society of Plastic Surgeons, 10% of all facelifts performed in the U.S. in 2018 were requested by male patients.
Also known as a rhytidectomy, this tried-and-true surgery works to reshape the lower portion of the face and tighten loose skin that sags along the jawline. Deep wrinkles and creases around the nose and mouth, as well as excess fat and skin beneath the chin and on the neck, can also be reduced to create a younger-looking appearance.
Although the goals of a facelift are similar for male and female patients in the Orange County/LA area, the surgical considerations and techniques employed differ for each gender. Having performed more than 5,000 face and neck lifts over the past 14 years, board-certified plastic surgeon Dr. Kevin Sadati is a leading expert in the field. A studied painter and sculptor, he artfully crafts the rejuvenated results that patients desire. Read on as Dr. Sadati outlines specifics about facelifts in Orange County for men versus women.
Anatomy at work
In general, the facial structure of men is slightly different than that of women. It may be surprising to learn that male skin tends to be thicker than that of females, especially around the lower face, jaw, and neck. This makes it a bit more difficult to manipulate during facelift surgery. The muscle and connective tissues of the women's faces are also thinner than that of men, and their skeletal structures are more fragile. The stronger bone structure and more dense muscles of male patients must be taken into account during a rhytidectomy. Otherwise, following surgery, a man's face can end up looking unusually tight or as though it has been pulled following.
Frequently paired with facelift procedures, liposuction on the neck can also be complicated for male patients. Their fat is usually more fibrous than that of women and can be challenging to remove with a long, thin tube known as a cannula. It takes a board-certified plastic surgeon such as Dr. Kevin Sadati, with extensive male plastic surgery experience in Southern California, to sculpt the attractive facial contours needed to achieve natural-looking results.
Hair cares
Facial hair is another differentiator between male and female facelift procedures in Southern California. Male patients usually are concerned about preserving their facial hair, especially those who sport styled sideburns or a beard. In such cases, to accommodate the hair, the location of the incisions required to perform a facelift may need to be changed versus where they are placed on a female patient. Facial hair also equates to an increased number of blood vessels in the surgical area. Men's vascular skin puts patients at an increased risk of experiencing complications.
Also, It may be necessary for male facelift patients in Orange County to adopt new shaving techniques following surgery. Because the position of a beard may be altered due to surgery, hair growth may be experienced closer to the ears than before. This may require the area to be shaved more regularly.
For female facelifts in Orange County, incisions made in the hairline usually can be well-concealed by the patient's hair. However, since men's hairstyles typically are shorter than women's, and because male pattern baldness may be a concern, it can be more difficult to hide in the hairline surgical incisions and scars. For about two weeks following the procedure, renowned Southern California plastic surgeon Dr. Sadati requires male patients to refrain from shaving their beards or cutting their hair in order to better camouflage incisions as they heal. However, these lines should be nearly invisible later.
Aesthetic concerns
When it comes to ideas about facial aesthetics, there are major differences between men and women. Male patients tend to prefer well-defined facial features, especially in the neck and jaw areas. With many male patients, the goal of remodeling the face with a facelift is to craft a sharper-looking chin and jaw. Female patients, on the other hand, usually opt for softer, more delicate features. They may want to restore a natural-looking oval shape to the face while also smoothing and softening the neckline. For both males and females, a more dramatic rejuvenation may be achieved by reducing the jowls and eliminating the appearance of deep wrinkles and facial creases. The potential improvements desired from a facelift differ not only between the genders but also from one patient to another.
The recovery process
Recovering from a facelift can also be a vastly different experience for men than for women. Due to their larger, heavier facial tissues and structure, men can remain swollen longer than women following surgery. As a result, drains and compression dressings may be used for a longer period of time. Male patients in the Orange County/LA areas are also at an increased risk for hematoma, which causes blood to collect post-operatively beneath the skin.
About seven days after surgery, the sutures are removed. However, men are not allowed to shave for two weeks following the procedure, after which time they also should be able to return to work. Patients are advised to avoid scheduling any public appearances or social outings for up to 10 days. Following a male lower facelift in Orange County/LA performed by Dr. Sadati, it will be at least four weeks before patients are able to resume their regular exercise regimen as well as sports such as tennis and golf.
Is a facelift for you?
Facelifts are an excellent option for both women and men looking to eliminate wrinkles and sagging skin, as well as remove years from their appearance. However, there are some notable differences between the sexes when it comes to how the popular procedure is performed, as well as the desired goals for its outcome. Schedule a consultation for a facelift with board-certified plastic surgeon Dr. Kevin Sadati at his Newport Beach plastic surgery office, CA to learn how this transformative procedure can help both men and women put their best face forward.