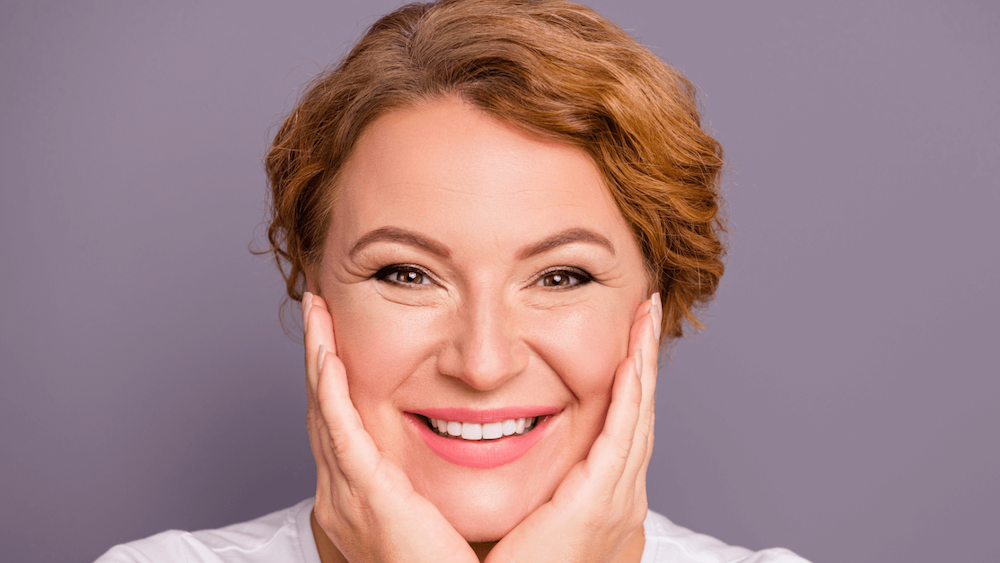 A Facelift In Your 50s
A facelift is the most powerful procedure a surgeon can offer his patients to reverse the signs of aging in the face and neck, so the vitality they feel on the inside matches the way they look on the outside. It effectively restores a more youthful appearance to women and men in their 50s looking for a lasting way to rewind time.
Dr. Kevin Sadati is the top board-certified facial plastic surgeon in Newport Beach. In addition to his scientific background, he also studied art and is a sculptor. This blending of art and science has won Dr. Sadati a loyal following in the LA area and is why he has been voted "Best Cosmetic Surgeon" in Orange County for several years in a row.
Warning Signs of 50
By the 50s, the underlying foundation of the face and neck has changed in both women and men. Lines and wrinkles are visibly noticeable. The skin has become lax in the jowl and neck area, and nasolabial folds around the nose and mouth appear more prominent. This menopausal decade brings extra challenges for women as their collagen production nosedives; they lose some of the facial contours of youth, the lower jowl area can experience a breakdown in the skin and looks thin and deflated.
Looking More Like Your 40s Again
Hundreds of Dr. Sadati's facelift patients tell him they look and feel a decade younger after surgery. His natural-looking facelift technique for patients in their 50s addresses the signs of aging that started during their 40s, like sagging skin and jowls and became more pronounced with age.
The Natural Facelift Technique
Dr. Sadati's goal with any patient is to make sure they look like themselves and do not feel or look pulled. He pioneered a special technique that gives natural-looking facelift results by elevating the deep structures of the face to restore a more youthful contour to the areas of the cheek, jawline, and neck. The Double C Plication technique gently lifts and tightens the deep muscles of the face without creating a tight look, a side effect that is common with traditional facelifts. He uses double layered facial tightening sutures with multiple fixation points ensuring the muscles will stay in place over time and give a long-lasting result.
What To Expect During Surgery
During a facelift and neck lift procedure, Sadati will tighten the muscles in the neck, which will eliminate the harsh appearance of neckbands. He will correct the vertical and diagonal lines on the cheeks and make the skin along the jawline more taut. The facelift will include reinforcing the muscles and tendons below the skin.
A Safer Anesthesia Method
There is no need to be completely knocked out with general anesthesia during your facelift procedure. Dr. Sadati has performed thousands of facelifts in Orange County with local anesthesia to numb the area being worked on and twilight sedation to relax the patient. Local anesthesia is considered a safer alternative to general anesthesia. It is also less expensive and offers a shorter recovery time.
Don't Wait To Grow Old Gracefully
Facelifts are no longer reserved for those in their 60s or 70s. By this time, the building blocks of a patient's face have dramatically changed due to depleted collagen and aging. Their skin has lost elasticity and is less likely to spring back fully; thus, they are likely to have some droop or sag post-surgery because they are more mature than a patient in their 50s. A younger face heals better, offers better skin quality to work with, and longer-lasting results.
Why Choose Dr. Sadati?
Dr. Sadati is a board-certified facial plastic surgeon who has helped countless patients in the Orange County/LA area get amazing, natural-looking results with his surgical experience, extensive medical background, art education, and sculpting experience. If you are in your 50's and considering a facelift and neck lift procedure, call or schedule your consultation with Dr. Sadati today.