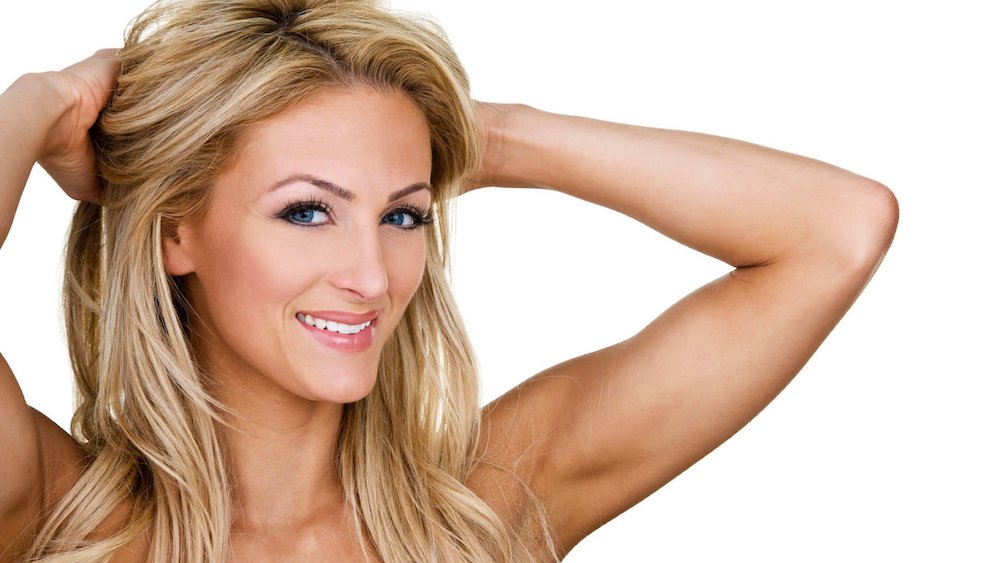 Deciding to get a nose job is not always easy. Surgery often requires extensive downtime and uncomfortable side effects, not to mention the very real and permanent changes to your nose. While the end results are ultimately satisfying, some men and women can avoid the drawbacks of surgical rhinoplasty with a nonsurgical nose job. At the Gallery of Cosmetic Surgery, Dr. Kevin Sadati uses dermal fillers to accomplish many of the same goals as traditional surgery without the commitment or recovery time. Dr. Sadati can improve the shape or symmetry of your nose with completely customizable results at his Orange County, CA, clinic.
What does nonsurgical rhinoplasty treat?
While traditional rhinoplasty involves making surgical changes to the nasal structure, a nonsurgical nose job uses temporary dermal fillers to add volume where necessary. FDA-approved fillers such as Restylane®, Juvederm®, and Radiesse® can increase the height of the nose, straighten the bridge, refine the nasal tip, or correct a dorsal hump. If you are unhappy with the appearance of your nose, injectable fillers can be placed in precise areas to change the contour. This will bring the nose in balance with the rest of your face.
One of the most common issues treated with fillers is a noticeable bump along the nasal bridge. Fillers plump up the area around the bump, giving the appearance of a straighter nose. Other improvements include smoothing out small indentations and lifting a sagging nasal tip. Before making any recommendations, Dr. Sadati will perform an examination to see if you are a good candidate for treatment with dermal fillers. This includes assessing the internal and external structures of the nose along with the quality of your skin.
If you're considering treatment to improve your nose, here are five benefits of nonsurgical rhinoplasty:
1. No incisions or scars
While traditional rhinoplasty in the Los Angeles area only has minimal chances of scarring, a liquid nose job is an incision-free procedure. The dermal filler is injected using a fine needle that does not leave behind any long-term or permanent marks. Some patients notice a few red dots after their appointment, but these will fade within the next day or so. For optimal comfort, ask the team at the Gallery of Cosmetic Surgery about using a topical numbing cream before treatment.
2. Recovery is quick and easy
If you are nervous about taking time off from work or social activities, nonsurgical rhinoplasty is fast and hassle-free. Though surgical rhinoplasty causes lingering swelling and bruising, a liquid nose job is much easier to handle. Side effects may include redness and a little swelling that will dissipate within 24 hours. Dermal fillers give you an option to enjoy the best results without hiding your face, spending an extended amount of time recovering, or missing out on social events.
3. Results are temporary
A nonsurgical nose job offers benefits for individuals who want to make slight cosmetic changes to their nose. Another advantage is that patients can get a "preview" of what surgical results might look like if they decide to go that route in the future. The natural-looking results of dermal fillers typically last between 3 – 9 months based on the injections used. During this time, the body slowly breaks down the filler and the nose will revert back to its original form. With a temporary filler, the outcome can be changed if you are unhappy with the results.
4. Results are customizable
When you arrive for your liquid nose job in Newport Beach, CA, Dr. Sadati will carefully mark the sites of injection to produce personalized results. To make subtle enhancements, we determine the amount of dermal filler to be used and the location of the injection sites to complement your features. A nonsurgical nose job is best for people with concerns such as asymmetry and bridge depressions that can be fixed by adding more volume to certain areas. The results can enhance your natural appeal by creating a more proportionate appearance.
5. Results are reversible
Making any change to your appearance, no matter how small, can be stressful for some patients in Southern California. So if you decide to go back to your natural nose after getting a liquid nose job, it is very easy to have the results reversed. Simply schedule a follow-up visit with the Gallery of Cosmetic Surgery for an enzyme called hyaluronidase. This safely and effectively absorbs the dermal filler to bring your nose back to its original appearance. On the other hand, patients who are happy with their nonsurgical rhinoplasty in Orange County should speak with a staff member about scheduling regular touch-ups to maintain their new look.
Get a nonsurgical rhinoplasty in Orange County
At the Gallery of Cosmetic Surgery, Dr. Kevin Sadati specializes in improving the size and shape of the nose. Dr. Sadati is a strong believer in patient education, and as such, will fully explain the nonsurgical rhinoplasty process during your private consultation. One of the advantages of this noninvasive treatment is that the process is faster and easier than surgery, with less downtime in recovery. If you are interested in a liquid nose job or want to learn more about these benefits, call us today to schedule a Newport Beach plastic surgery consultation.