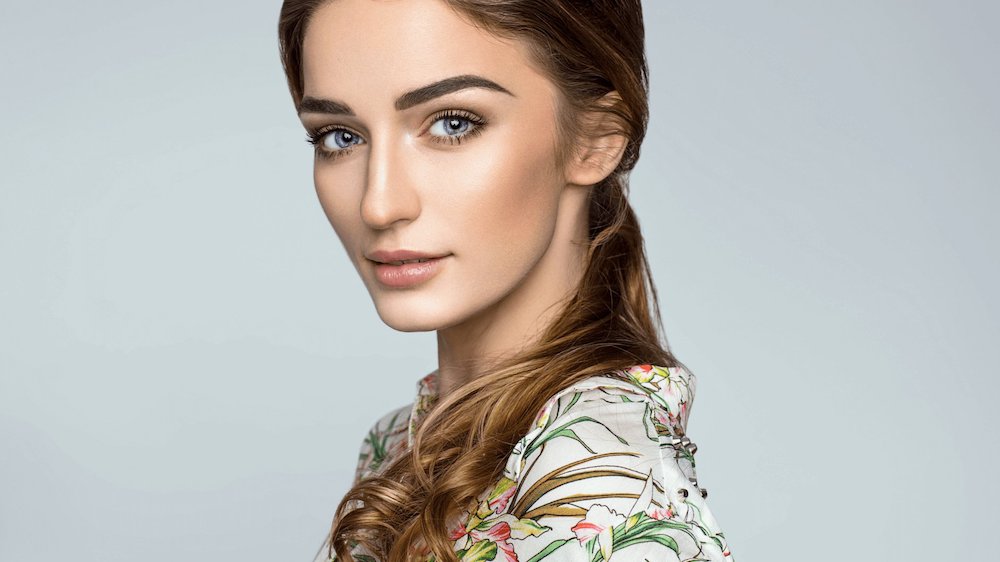 Once you have made the decision to have a facelift, the days and weeks leading up to your surgery can be exhilarating. Anticipating your new and improved look may fill you with excitement and jitters, but it is also normal to experience some anxiety and feelings of uncertainty. What will your results look like? Will the procedure hurt? When will you feel back to normal?
One of the most common questions about facelift surgery is what to expect during and after the procedure. Board-certified facial plastic surgeon Dr. Kevin Sadati takes pride in providing an exceptional level of service and care, and he is committed to ensuring that patients are well-prepared for both the procedure and the recovery. During an initial one-on-one consultation at his Los Angeles-area office, Dr. Sadati will evaluate your case, discuss your goals, answer your questions, explain the procedure, and recommend a course of action to best meet your needs. He will also discuss the postoperative period, what to expect during recovery, and what kind of results you can expect.
What can I expect immediately after facelift surgery?
Though it is one of the most commonly performed cosmetic procedures in Orange County, a facelift is still a major surgery. Depending on the extent of the surgery and any associated procedures such as a neck lift or eyelid lift (blepharoplasty), the surgery typically takes from 1 – 3 hours under general anesthesia. Immediately following the facelift, patients will be taken to a recovery room and monitored for several hours or even overnight. Drains may be in place, and there will likely be dressings on the face.
During the first 24 hours, patients can expect to be groggy due to the anesthesia and will likely experience some level of discomfort, swelling, and possibly bleeding. Your doctor will advise you on pain control methods and how to relieve other concerns. It is imperative that patients have a trusted friend or relative stay with them for the first 24 – 48 hours after surgery.
What is facelift recovery like?
After the first few days, you will be able to move around a little more comfortably, taking short trips to the bathroom, couch, or kitchen. It is important not to overdo it, though, as this could delay or interfere with the healing process. Eating solid foods may be uncomfortable for a while, so you might consider meal replacement shakes or soft foods until you are able to return to a normal diet.
Swelling and bruising typically peak around the fourth day after surgery, after which you'll begin to notice an improvement. Between days 10 – 14, most patients will begin to look and feel well enough to return to work. There may still be a sensation of tightness in your face, which will subside over time.
How can I make facelift recovery as easy as possible?
The best thing you can do to ensure an easy facelift recovery and optimal facelift results is to not rush the healing process. While there is no way to speed up the recovery period, there are some things you can do to make it more comfortable and give yourself the best possible outcome:
Follow your doctor's orders: As with any procedure, following postoperative care instructions is vital to proper healing and recovery. This includes taking any prescribed or recommended medications as directed, adhering to any physical restrictions given by your doctor, and keeping your scheduled follow-up appointments. Dr. Kevin Sadati and his expert medical team understand that healing and recovery are just as important as the procedure itself and will carefully monitor your progress following surgery.
Avoid the sun: It is always a good idea to minimize sun exposure and to wear sunscreen, but this is particularly important following a facelift or any other procedure on the face or skin. Your doctor may recommend a medical-grade sun protectant to use after surgery, but make sure to follow the guidelines about when it is safe to apply products to your face.
Sleep with your head elevated: To protect your healing face and encourage fluid to drain away from the face, sleeping in an elevated position on your back is advised. This can promote healing and discourage additional swelling and bruising.
Stay hydrated and nourished: After undergoing a major surgery, your body needs more nutrients than ever to heal completely. Make sure to drink plenty of water and eat a healthy, balanced diet to give your body the tools it needs to recover.
How long does facelift recovery take?
Much like any other surgery, the recovery period and the amount of time it takes to realize the final results can vary by patient. Generally, patients can expect to see visible differences in about a month, but it may take 6 – 12 months to see the full results.
The most important thing you can do to give yourself a comfortable recovery and an ideal outcome is to choose an experienced, knowledgeable plastic surgeon to perform your procedure. Board-certified facial plastic surgeon Dr. Kevin Sadati is one of Southern California's most sought-after cosmetic surgeons and has performed numerous facelifts. His artistry and expertise allow him to achieve dramatic and stunning results with minimal scarring and discomfort.
If you think a facelift may be right for you, call our Newport Beach, CA, office to schedule a Newport Beach plastic surgery consultation with Dr. Sadati today. Learn more about how you can enhance your look and find a whole new you.