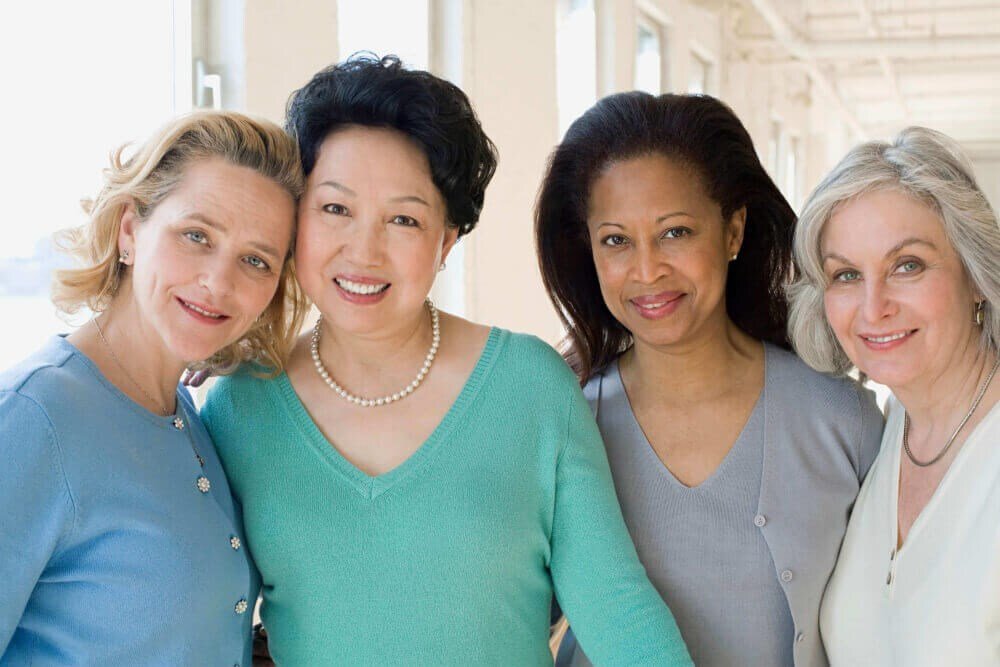 Rhinoplasty is not a one size fits all type of surgery. Everyone is born with a different nose and unique facial features making each rhinoplasty surgery a complex and intricate procedure. This fact is exacerbated when it comes to ethnic rhinoplasty. A more individualized cosmetic option for patients with distinctive ethnic descent characteristics, ethnic rhinoplasty changes features about an individual's nose without erasing their ethnic identity. Dr. Kevin Sadati is a board-certified, highly sought after plastic surgeon in Newport Beach who specializes in facial cosmetic surgery, particularly rhinoplasty and ethnic rhinoplasty procedures. He has helped an endless number of Orange County men and women who have undergone ethnic rhinoplasty and wants to give you some helpful information if you are considering this surgical process.
Facial harmony with an ethnic background...
Beautiful noses come in all sizes and shapes. Patients considering rhinoplasty hope to change a certain aspect about their nose. No matter your gender, age or ethnic background, reshaping or contouring your nose in order to feel more comfortable and like the way you look is the ultimate goal. Ethnic rhinoplasty is a specific type of rhinoplasty procedure for patients of African American, Indian, Asian, Middle Eastern or Latin decent with the same end-goal, which is to improve the balance of a person's nose with the other parts of their face. Ethnic rhinoplasty requires distinct surgical skill in order to strengthen or soften certain features of an individual's nose while maintaining their looks or ethnicity.
The customized approach for ethnic reasons…
For non-caucasian noses, an ethnic rhinoplasty is aimed at giving patients natural-looking results while not erasing one's ethnic background. Since there are varying needs for each ethnic group, a skilled surgeon needs to know which technique and procedure will be necessary to benefit each patient. In some instances, skin or tissue grafts are needed to build up certain areas of the nose, which is typical for most Asians who generally have smaller noses or shallow nose bridges. As with African American patients, removing bone structure or tissue may be needed for patients wanting a more narrow nose bridge or smaller nostrils. Indian culture requires patients to keep a certain look for their heritage so an experienced plastic surgeon has to take great care in maintaining certain culture needs while giving patients a more pleasing appearance. Ethnic rhinoplasty blends surgical experience, an artistic eye, and a patient-first approach so that each patient can have a great result.
New approach to more options...
Until recently, typical rhinoplasty techniques were used to accommodate all nose types and shapes in terms of reducing a bump or slimming down the bridge of a nose. With recent medical developments, rhinoplasty surgeries have taken on a more broad spectrum to include and tailor the procedure to accommodate the needs of all different kinds of noses, especially in regards to a person's ethnic background. Today's qualified and well-versed Orange County area plastic surgeons combine traditional rhinoplasty techniques while disregarding more aggressive skills (used for caucasian noses) in order to preserve some of a patient's ethnic character. No matter a patient's ethnic background, the ultimate goal remains the same which is to create and sculpt their nose so they can love the way they look!
Surgical skill is important...
If you are considering an ethnic rhinoplasty procedure it is imperative you find a skilled, experienced plastic surgeon who is well-versed in rhinoplasty surgeries as well as diverse in how medically every ethnic group has its own challenges due to genetic makeup of their nose. African Americans typically have flatter more broader noses with thinner skin while Asians have short, smaller noses with thicker skin making redefining them more difficult. No matter how a patient's nose is genetically diverse, an experienced Orange County plastic surgeon, like Dr. Sadati, will provide his medical expertise and artistic eye to give patients what they want while keeping their ethnicity at the forefront of the procedure.
The end result...
As with any rhinoplasty procedure, including ethnic nose jobs, the main goal is to sculpt or reshape a patient's nose to harmoniously fit with the other aspects of their face. A qualified plastic surgeon wants to create balance with a patient's new nose while boosting their self-confidence. An ethnic rhinoplasty surgery is no different except it specializes and tailors the procedure to accommodate patients who want to maintain their cultural heritage while enhancing or improving the appearance of their nose. Respecting the native ethnic features of a patient's nose, while making noticeable changes, customizes this surgical experience without drastically alternating their nose.
Board-certified facial plastic surgeon, Dr. Kevin Sadati, is well-renowned in the Orange County area for his surgical experience and appearances on such TV shows like The Doctors. Voted "The Best Cosmetic Surgeon" in Orange County for 3 years and helping countless patients get beautiful, natural-looking results has been his main priority for over a decade. He can extend his surgical expertise and extensive medical background, as well as his artistic ability as a studied sculptor and painter to provide his patients with amazing results with an ethnic rhinoplasty while keeping them true to themselves!
Regardless of your ethnic descent, small changes can be made to your nose that are pleasing and natural-looking while keeping the integrity of your heritage in tact. If you are interested in an ethnic rhinoplasty procedure, call or schedule your consultation with Dr. Kevin Sadati today at our Orange County plastic surgery center.