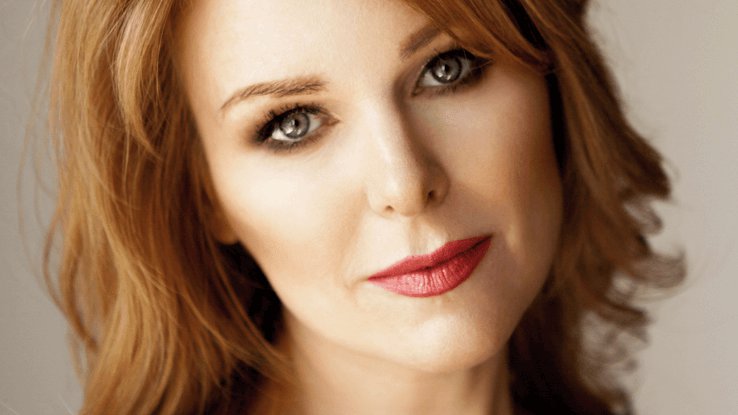 Dos and Don'ts When It Comes to a Facelift
With the right surgeon, there has never been a better time to plan a facelift procedure. Today's surgical advancements allow rhytidectomy to be customized to what each person needs while providing more natural-looking results. Dr. Kevin Sadati is a board-certified facial plastic surgeon who is well-renowned and provides a state-of-the-art surgical center for patients in the Orange County/Southern California area. Dr. Sadati is an educated sculptor and painter who skillfully blends his surgical talent and artistic ability to create beautiful results for his patients.
If you are considering a facelift, learn more about the dos and don'ts from Dr. Sadati.
Do: Protect your results
You must protect your facelift results from sun exposure for several weeks post-op. Patients are not allowed to wear sunscreen or other products immediately after the facelift procedure to avoid irritation. If patients must go outside, a large hat, dark sunglasses, or a scarf must be worn to protect surgical incisions during the healing process. Even after the recovery period, it is highly recommended that patients protect their new facelift results from sun exposure by wearing sunscreen daily and protective outerwear when outside.
Do: Arrange for help post-surgery
Following your rhytidectomy surgery, you must have round-the-clock care for at least the first 24 hours. You will need help driving to appointments, food preparation, and help on-hand even to pick up something to avoid blood rushing to your face during the healing process. This type of post-surgical care will help alleviate any unnecessary discomfort during recovery.
Do: Sleep propped up
Getting plenty of rest is part of the recovery process with any cosmetic procedure. Patients must sleep to allow the body to use the necessary resources to heal injured muscles and tissues in the face. Before your facelift, you must prepare to sleep with your head elevated. Sleeping propped up in a recliner or with several pillows will help prevent swelling while recovering.
Do: Remain patient
Based on every patient's health needs, it is usually recommended to refrain from regular tasks at work or home for 2-3 weeks. Depending on the activity, more time may be needed. It is imperative to have realistic expectations during the recovery period and be patient with the results. Patients will experience swelling or bruising, but the final overall results are worth the wait.
Do: Stay hydrated and eat well
Patients after a facelift should eat plenty of nutritious food and drink plenty of water during the recovery period. Staying hydrated in general keeps skin looking younger and fine lines or wrinkles at bay. Following the facelift procedure, soft food such as smoothies and yogurt can lessen the strain on the jaw or mouth. Eating healthy and drinking plenty of fluids helps aid the body in recovering faster so you can enjoy your facelift results sooner.
Don't: Use facial or hair products
Makeup and certain facial products should be avoided for the first week to prevent irritating surgical incisions. Your plastic surgeon must approve any facial products applied to the face. Pressure or heat to the face may also affect your facelift results, along with engaging in such activities as swimming. Avoid washing your hair or using certain products for several days after your surgery. Shampoos, hairdryers, hairspray, and other hair care products can also aggravate the incisions and interfere with the healing process.
Don't: Do too much
Taking it easy and not doing too much is key to allowing your body time to heal appropriately. It also will help ease any painful side effects. After your recovery period, slowly return to daily activities to encourage blood flow, and when you feel any discomfort, stop to rest until it subsides.
Don't: Ignore your surgeon's advice
Your plastic surgeon, like Dr. Sadati, is the expert. Patients will get a thorough post-op protocol list, which should be followed. Patients who don't follow their surgeon's advice and guidelines generally have a more extended recovery period. Take medications as advised, keep a strict schedule of follow-up appointments, and avoid certain factors like smoking, alcohol, saunas, and steam rooms until completely healed.
Don't: Rush the results
You may notice your facelift results immediately after surgery, but realize it will take several weeks or even a couple of months before the full results are visible. If you push yourself, even if you are feeling good, it can risk slowing down the recovery process while causing additional swelling, irritation, or redness. Ease back into your daily life slowly to allow yourself to heal.
A facelift or rhytidectomy can take years off a person's appearance by removing fine lines or wrinkles and tightening up loose skin. Dr. Kevin Sadati and his professional team will be with you every step of the way. Voted "Best Cosmetic Surgeon of Orange County" the last five years, Dr. Sadati is one of the leading facial plastic surgeons in Southern California. For over a decade, Dr. Sadati has provided stunning, beautiful, and natural-looking results to his patients. His extensive gallery of patient photos speaks for itself.
If you live in the Orange County area and are interested in a facelift procedure, then we invite you to schedule a consultation at Dr. Sadati's newly renovated Newport Beach plastic surgery facility today.