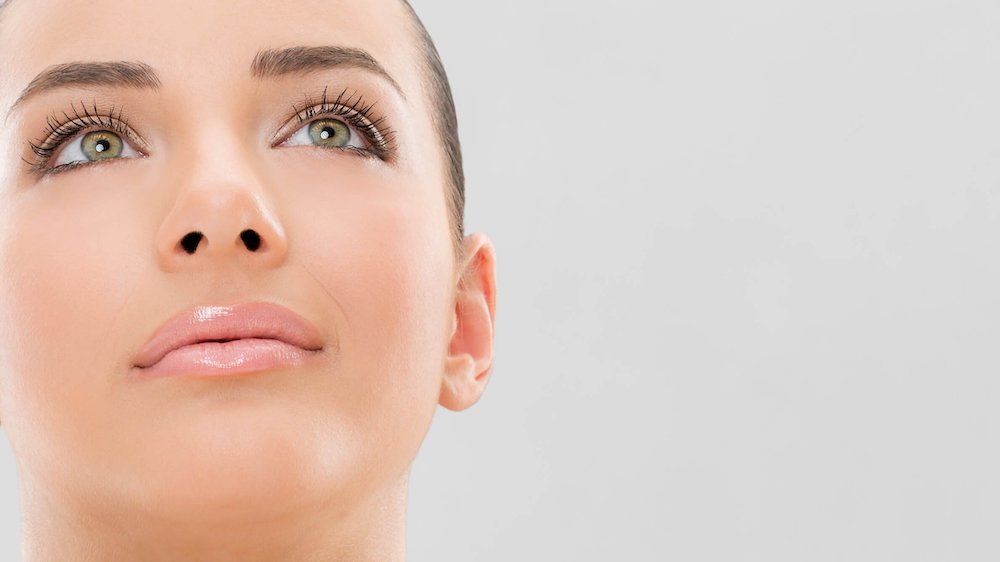 A person's nose is one of the most defining characteristics of their face. Unfortunately, not every person is born with a nose they like. Rhinoplasty surgery can improve the nose aesthetically, create more balance with other facial features, and even help a person breathe more easily. Rhinoplasty, also known as a nose job or nose reshaping, involves surgical reconstruction or reshaping the cartilage and bone of the nose to enhance its function or aesthetic appearance.
Whether a person is considering rhinoplasty surgery for cosmetic or medical reasons, it is imperative to consult with a board-certified plastic surgeon who specializes in rhinoplasty procedures. Dr. Kevin Sadati is a highly sought-after facial plastic surgeon and ENT (ear, nose, and throat) specialist. He has an extensive medical background with over 14 years of surgical experience, and is also a studied sculptor and painter. Dr. Sadati is highly skilled and experienced at performing various types of rhinoplasty procedures, particularly nose reduction plastic surgery.
What can a rhinoplasty procedure fix?
An ideal nose should complement a person's face, not be a distraction. There are numerous reasons why patients consider rhinoplasty surgery. Individuals displeased by the size, shape, or profile can cosmetically change the way their nose looks. Cosmetic rhinoplasty surgery can resolve many aesthetic issues, such as:
Widen or narrow the nostrils
Reduce the size of a bulbous tip
Reshape the nasal tip
Straighten or correct asymmetry
Reduce a bump on the bridge to change a patient's profile
Narrow the tip of the bridge
Many Orange County men and women also undergo rhinoplasty surgery for medical reasons to restore proper breathing and nasal function. A functional or medical rhinoplasty procedure can correct:
Nasal inflammation
Any asymmetry caused by an injury or trauma
Cleft palate or lip
Chronic sinus problems
Deviated septum
Congenital deformities
Every person has a different reason for considering rhinoplasty surgery. While some may have trouble breathing properly due to allergies or a deviated septum, others may have experienced an injury to the face, resulting in damage to their nasal structure.
Can I have a smaller nose?
Cosmetic rhinoplasty is still the most popular reason why patients consider nose reshaping surgery. There are countless, highly personal reasons why individuals turn to rhinoplasty to alter the size or shape of their nose. A cosmetic rhinoplasty procedure can create more harmony and balance with a patient's other facial features while boosting their self-confidence.
For patients wanting a smaller nose, a reduction rhinoplasty could be the right solution. Men and women genetically inherit the size and shape of their nose from their parents. By the time most people are 16 years old, their nose has fully developed. If a person is unhappy with how large their nose is, a reduction rhinoplasty procedure can make it smaller. This procedure can change the shape and size, from the tip of the bridge down to the nostrils.
What is a reduction rhinoplasty procedure?
Depending on what a patient may need, there are two types of reduction rhinoplasty surgeries:
Reducing the overall size of the nose
Reducing the size or shape of the nose in a specific area
The nose is an extremely complex structure comprised of cartilage, bone, and tissue. Every person's nose is uniquely their own in size, shape, and profile. Even the smallest changes can significantly impact the function of the nose and a person's physical appearance. Consulting with an experienced, qualified facial plastic surgeon like Dr. Sadati will help determine what each patient will need to get optimal results. His surgical expertise with rhinoplasty procedures is an essential part of the process to identify what a patient will aesthetically need for the right outcome.
A reduction rhinoplasty procedure involves the right amount of cartilage and bone to be removed to make the nose look smaller and harmonious with a person's other facial features. Consulting with a rhinoplasty expert is the first step in the process to ensure the right results. Dr. Sadati has years of surgical experience, board certifications, and a creative eye for detail.
Do you wish you had a smaller nose? Do you want to change the way your nose looks? If you have been contemplating a rhinoplasty procedure, then we invite you to schedule a consultation with Dr. Kevin Sadati. His accredited and state-of-the-art surgical facility in Newport Beach, CA is one of the premier centers in Southern California. Dr. Sadati and his professional team will help guide you every step of the way.