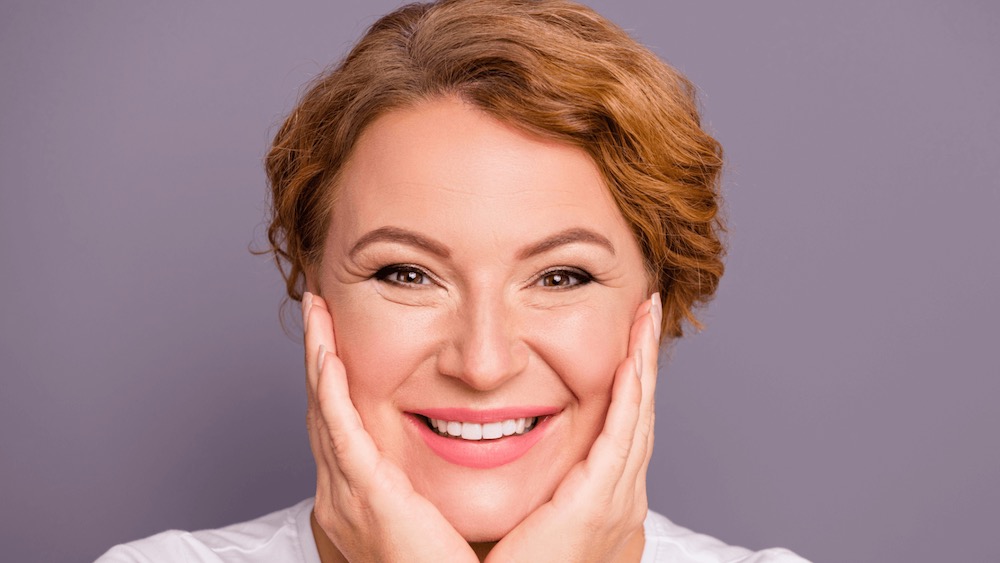 Most individuals who struggle with acne scars notice they become more profound or more obvious with facial aging. A facelift is essentially a facial rejuvenation procedure to defy your age and look years younger. However, can it help adults with facial scars from acne? While acne peels or laser treatments help reduce the symptoms or signs of acne, it is also easy to see that acne scars can improve with the skin tightening benefits of a facelift.
Award-winning and board-certified Newport Beach plastic surgeon Dr. Kevin Sadati is a leading expert and is nationally recognized for his cosmetic facial rejuvenation procedures. Dr. Sadati is a highly specialized and trained facial plastic surgeon offering modern-day surgical techniques, providing his Southern California patients with stunning, natural-looking results. Are you curious if a skin tightening procedure, such as a facelift, can help reduce the appearance of acne scars? Read on to learn more about this topic or contact our office today to schedule a one-on-one consultation with Dr. Sadati. We also offer online consultations for your convenience.
What causes acne scars?
Acne is the presence of whiteheads, blackheads, and other types of pimples on the skin. The most common areas for breakouts are on the chest, shoulders, back, and face. It occurs when skin pores are clogged with too many dead skin cells or oil. After a breakout, the body tries to heal itself by replacing the lost skin tissue that has been interrupted by a pimple. Mild acne cases are close to the surface of the skin and can typically be treated with over-the-counter medications or treatments, leaving minimal, if any, scarring. More severe acne is rooted deeper in the skin, taking longer to heal, even destroying facial tissue, frequently leaving behind scars. Your body is generally good at healing itself, but if acne is deep or there are in-depth "lesions," the skin or affected area cannot recover, resulting in a change in skin tone, color, or texture.
What does a facelift do?
While facelift surgery is often associated with addressing the signs of facial aging, some Orange County, CA men and women with significant acne scars wonder if the smoothing and tightening effects of this cosmetic procedure can diminish the appearance of skin imperfections. In most cases, a facelift for acne scars can help, but not eliminate them. The primary goal of a facelift procedure is to smooth out facial lines and tighten underlying tissues for a more youthful appearance. The by-product of those surgical techniques can improve the appearance of minor acne scars. For patients with more severe or deeper scarring, combining additional cosmetic treatments, such as laser skin resurfacing after a facelift procedure can provide optimal results.
Facelift in Orange County – can it get rid of acne scars?
Although a facelift procedure won't eliminate all acne scars, it can improve them while helping patients look years, if not decades, younger. A facelift procedure's primary goal is to reduce the signs of facial aging, like fine lines and wrinkles, plus sagging skin. Men and women unhappy with loose skin and prominent jowls on their lower jawline or neck may benefit from a facelift procedure. For those dealing with significant acne scars in certain areas, a facelift may help smooth out those deep indentations and help hide subsequent scarring with the tightening process when excess skin is removed. In most cases, the combination of a facelift combined with nonsurgical skin care treatments or facial injectables, such as dermal fillers, can lessen the appearance of acne scars. Dr. Sadati will work closely with each patient to ensure the right combination of treatments and procedures achieves their aesthetic goals.
Dr. Kevin Sadati is a renowned facial plastic surgeon and has made several appearances in various media outlets across the country as a surgical expert in his field. His pioneered efforts of the "Natural Lift" technique offer men and women a more refreshed and youthful appearance that requires less downtime than a traditional facelift. If you want to look years younger and are curious about getting rid of your acne scars, contact our office to schedule a consultation with Dr. Kevin Sadati today. We are also offering online consultations at this time and look forward to hearing from you.