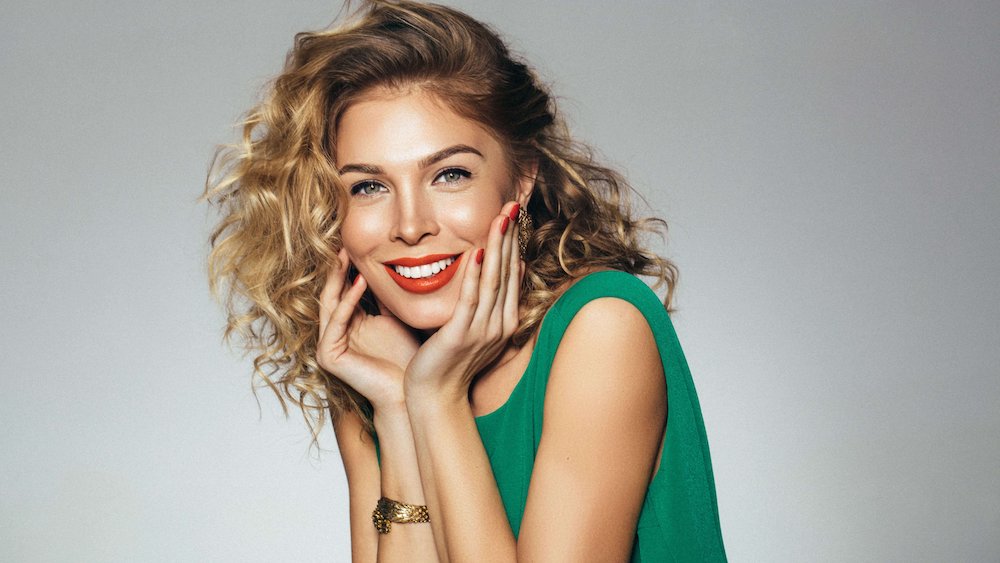 The key to any effective facelift (rhytidectomy) surgery is to minimize any visible scarring and maximize your youthful appearance for years to come. Dr. Kevin Sadati and his team of cosmetic facial surgery professionals at the Gallery of Cosmetic Surgery & Aesthetic Lounge in Los Angeles, CA know that these are your top concerns. And while a rhytidectomy is relatively common these days, that doesn't mean it is a simple procedure.
Having performed more than 5,000 facelifts in the Newport Beach area, there's a reason Dr. Sadati has been named "Best Cosmetic Surgeon in Orange County" by the Orange County Register five years in a row. He is board-certified by the American Osteopathic Boards of Otolaryngology-Head and Neck Surgery (AOBOO-HNS) and is a Diplomate of the American Board of Cosmetic Surgery (ABCS). His vast experience, unique skill set, and careful approach when it comes to each and every facelift will help make sure your procedure is a successful one. Here are five ways Dr. Sadati can minimize any possible facelift scars before, during, and after surgery.
1. Proper preparation: The minimization of potential facelift scarring occurs before your plastic surgery even begins, by assessing your wants, needs, and facial contours to decide the right facelift procedure for you
2. Precise incision lines: Every incision will have a purpose, and Dr. Sadati considers only the most deliberate entry points, like along your hairline or behind your ears, to reduce any potential visibility of scarring after your surgery
3. Strategic separation: Carefully separating the skin layer from the fat layer is an essential part of any facelift, enabling Dr. Sadati to manipulate the skin to a level of tightness that can take years off your current look
4. Tactical stitching: Today's methods of suturing are designed with minimal facelift scarring in mind, and often utilize sutures or glues that require no removal at all
5. Aftercare remedies: Dr. Sadati may prescribe any combination of injections, medications, or treatments for you to adhere to immediately following your procedure in order to minimize any facelift scars
Every procedure and patient are different, and what you hope to accomplish with your facelift surgery, as well as your own facial anatomy, will ultimately determine the risk of post-surgery scarring. Rest assured, Dr. Sadati will always try to determine the best plan and procedure for the most natural-looking, long-lasting, and scar-free outcome possible.
What can I do during my facelift recovery to reduce scars?
To reduce the risk of any potential facelift scars following your surgery, your commitment to your role in aftercare is just as important as your actual surgery. Here are just a few actions you can take to help ensure your face is looking bright and tight, with scarring nowhere in sight:
Practice patience. Recovery is a process, and you will feel sore in the weeks following your procedure. Getting proper rest is critical when allowing yourself time to heal. Consider scheduling a good block of time off from work, refrain from overly strenuous activities, and avoid situations that may increase the likelihood of unnecessary contact with your skin.

Ointments are your friends. Daily applications of ointments such as Vitamin E, antibiotics, and aloe may be recommended. Follow Dr. Sadati's directions carefully and consistently in order to prevent any unnecessary scarring.

Embrace a healthy diet. Believe it or not, what you eat during your recovery can greatly affect how you heal. Diets rich in proteins and nutrients like Vitamin C and zinc contribute positively to the recovery of your skin. And as with all aftercare procedures, smoking is always discouraged due to the lack of oxygen distributed to your blood cells.

Keep your appointments. Depending on the course of aftercare Dr. Sadati has planned for you, you may need anti-inflammatory injections or follow-up steroid treatments to keep the skin tight, assess progress and pain, and ultimately help reduce the chances of scarring. Your commitment to keeping these aftercare appointments is critical to your successful, scar-free facelift recovery.
If you still have questions about facelift surgery, board-certified facial Newport Beach plastic surgeon Dr. Kevin Sadati in Orange County, CA has answers. Contact Dr. Sadati's Newport Beach office to schedule your consultation to begin discussing the best facelift procedure with minimal scarring for you.