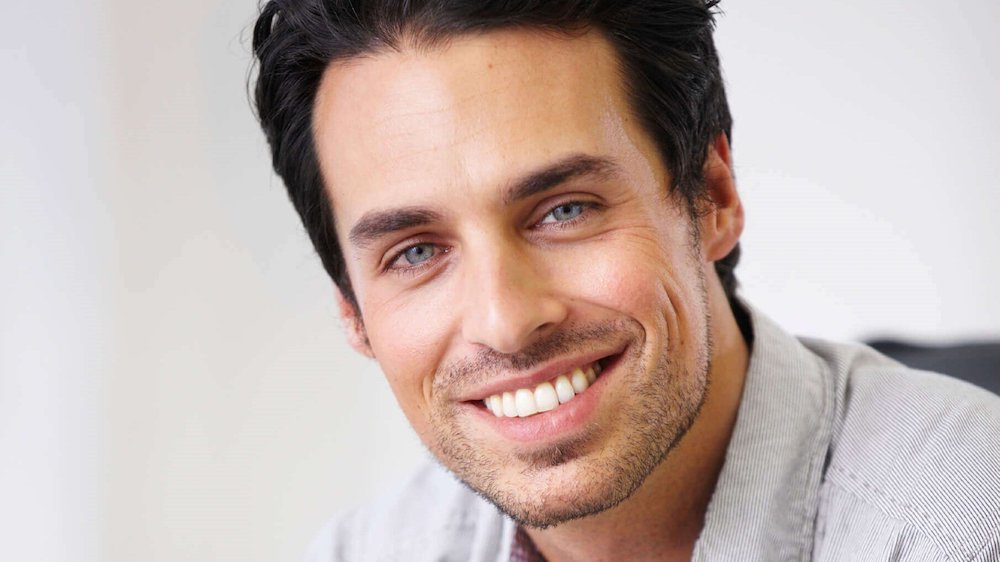 The gradual development of facial lines, wrinkles, and deep creases are the inevitable signs of aging. Men are not excluded from the typical aspects of aging skin, and the damage can be accelerated by sun exposure, stress, lifestyle choices, and other elements. 
Fortunately, there is cosmetic help to minimize those signs of aging and improve sun-damaged skin. Laser skin resurfacing treatments can rejuvenate your appearance and help reduce unwanted facial imperfections. Board-certified plastic surgeon Dr. Kevin Sadati offers men in the Orange County area the effective option of laser skin resurfacing to reduce uneven skin tone, scarring, wrinkles, and sun damage. Laser thermal energy can penetrate the deep layers of the skin to stimulate long-lasting changes and bring forth younger-looking skin. 
Why choose laser skin resurfacing? 
Men in the Los Angeles, CA, area who are considering laser skin resurfacing can turn to experienced professional Dr. Kevin Sadati. Dr. Sadati was named "Best Cosmetic Surgeon in Orange County" by the Orange County Register five years in a row, and has appeared on the hit TV show The Doctors as a panel expert. His award-winning Newport Beach, CA, practice offers a variety of surgical and nonsurgical options, so both women and men can look their best.
Collagen is the protein our body naturally produces that gives our skin a plump and supple look. As we get older, our body's production of collagen decreases, causing our skin to become lax and less voluminous. Laser skin resurfacing can revive your complexion and rejuvenate the health of your facial skin. So, how does it work?
The laser skin resurfacing process
Lasers have been a powerful weapon in the fight to recapture beautiful, vibrant skin for decades. Today's advanced system of lasers enables the deep removal of thin layers of skin with minimal heat. Pulse by pulse, small laser beams target the skin to soften wrinkles and skin irregularities, smoothing the skin's surface. Some patients benefit from having their entire face treated, while others will want to focus on specific areas. The body's natural healing mechanism, collagen, is stimulated and awakened to reveal a healthy, tightened outer layer of skin.
Laser skin resurfacing can be non-ablative or ablative, depending on the patient's aesthetic goals. A non-ablative approach is less invasive, so patients enjoy a shorter recovery period, but multiple treatments may be necessary to get optimal results. This approach uses a fractional laser to penetrate deep layers of the skin without affecting the outer or epidermis layer. The ablative method uses a laser light that removes the thin outer layer of skin, revealing a fresh new layer. It is considered the most effective method of resurfacing, but does require a more extended recovery period.
Laser resurfacing with an experienced professional like Dr. Sadati involves IPL (Intense Pulse Light), a CO2 (carbon dioxide) laser, or a ResurFX™ fractional laser to target specific areas on the neck and face. Male patients can choose to focus on one area of concern or address their entire face and neck. Laser skin resurfacing treatments can be tailored to meet every patient's needs.
Restoring a younger-looking appearance
Laser skin resurfacing is an effective and safe way for men in Orange County to deeply exfoliate their facial skin. It can remove dead skin cells and damaged skin to reveal healthy, fresher-looking skin. It can even help improve minor skin laxity by stimulating new collagen production. As the treated facial skin begins to heal, new skin cells start to take over immediately after the treatment. It can reduce the appearance of wrinkles, sun damage, and acne scarring, and works well with other cosmetic procedures. Patients can pair laser resurfacing with other surgical procedures like a facelift or eyelid lift for an overall rejuvenated appearance.
Targeting the skin's imperfections
Laser resurfacing can help address several issues for men, including:
Minor acne scars
Fine lines and wrinkles
Sun damage or dark spots
Hyperpigmentation or uneven skin tone
Large or visible pores
Rough or bumpy skin texture
The right time for laser resurfacing
Following a laser resurfacing treatment, the new skin is very sensitive to the sun. It is highly advised that patients try to schedule their procedures in the fall or winter when swimming pool season has ended and there is less risk of sun exposure. As always, and especially important following a laser treatment, the best way to protect your skin from sun damage is to wear sunscreen every day (SPF 30 or above).
Are you ready to consider laser skin resurfacing? Men looking for facial rejuvenation without surgery in the Southern California area can turn to laser skin resurfacing for help. Dr. Kevin Sadati has helped numerous male patients get excellent laser resurfacing results. Looking and feeling younger is not just for women any longer. If you are considering laser skin resurfacing, we invite you to schedule a consultation with Dr. Sadati at the Gallery of Cosmetic Surgery in Newport Beach, CA, today.