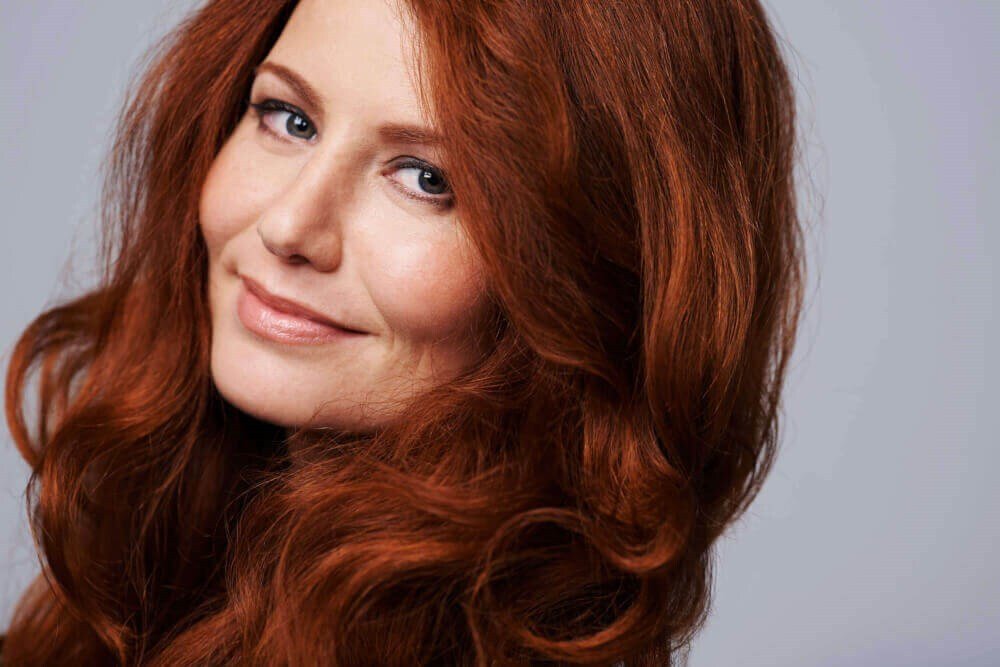 In essence, a facelift or facial rejuvenation surgery is about defying your age and looking younger. A facelift is cosmetic surgery to remove the common factors of aging like deep wrinkles, sagging skin as well as "lift" the overall appearance of a patient's face to give them a rejuvenated look. It is one of the ways you can trick the natural process of aging and take years off your appearance. But what are some important facts about facelift surgery you should know?
Board-certified plastic surgeon, Dr. Kevin Sadati, is one of the most sought after surgeons in the Newport Beach/Orange County area for facelift procedures. A leading expert in facial cosmetic procedures who can perform facelift surgery using local anesthesia with twilight sedation without the need for general anesthesia. Dr. Sadati is also an avid painter and sculptor, allowing him to create beautiful, natural-looking facelift results for his patients. Utilizing the latest technologies in cosmetic procedures, he feels putting your best face forward means putting your trust in the best surgical hands. Let's take a look at what you should know before deciding to undergo a facelift surgery:
1) You are not alone...

If you think you are the only one who needs to consider a facelift procedure then think again because you are not alone. According to The American Society for Aesthetic Plastic Surgery, facelift procedures were the 6th most popular surgery done in the United States in 2017 just behind breast augmentation, liposuction and tummy tucks. With advancements in technology and surgical techniques, more women and men are choosing to take matters into their hands by choosing cosmetic options like a facelift to look younger.
2) Facelifts can hinder the aging process…

Even though facial rejuvenation with a facelift procedure can take decades off your appearance, patients striving to stop the aging process from happening at all are not going to find the answer to that issue. Aging and growing older is a fact of life for everyone. The fundamental aspect of how a person ages is not changed by a facelift. Daily facial care, limiting your sun exposure, and being mindful of your daily stress levels are all factors that contribute to the aging process of our skin. A facelift is purely the cosmetic answer to remove the signs of aging in order to look more youthful and defy the aging process with a little help.
3) Facelift surgery has other benefits…

While a facelift is focused on enhancing a patient's appearance cosmetically, there is an emotional side to getting older. When individuals look "older" than they may feel, it can cause both women and men to become withdrawn or find themselves not being as social. It can even cause bouts of depression when individuals are concerned about how they look as they get older. A facelift can give patients a boost in their self-esteem. It not only cosmetically enhances a patient's look but it can also make them feel more confident. A facelift can be a positive answer to a person's mental health so they can enjoy growing older and still like what they see.
4) Facelifts combined with non-invasive options…

A facelift can improve the deep folds or wrinkles in a patient's appearance and tighten up loose skin that has lost elasticity, but it cannot change a patient's fundamental appearance. Patients often choose to combine a facelift procedure with other non-invasive techniques in order to have an overall rejuvenating experience. A facelift can be combined with BOTOX or dermal fillers as well as skin resurfacing options to remove skin imperfections like sun spots. Patients typically want their skin tone or appearance to match their newly enhanced appearance with a facelift, so involving some non-invasive options is a great touch to give patients the best overall result.
5) Facelifts combined with other surgical options…

When combined with other surgical procedures, a facelift has many variations to it that can be done at one time. This reduces a patient's downtime and need to recover from subsequent surgeries. As determined by an experienced plastic surgeon, like Dr. Sadati, a facelift or combination of procedures can be done to achieve amazing results for a patient and give them the look they desire. Patients can combine a brow lift, forehead lift, eyelid surgery, fat grafting, or neck lift, to name a few options, with their facelift surgery in order to give them an overall facial rejuvenation experience.
6) A customized approach…

Since the first facelift or rhytidectomy was performed in 1901, facelift surgery has come a long way with it becoming a safe and customizable approach to how women and men take years off their appearance. There are several different types of facelift options available today, whether a patient may only need a mini facelift or maybe a more invasive deep-plane facelift. Either way, patients have plenty of options to remove the signs of aging. Determining which option is the best approach for you should be determined by a board-certified, experienced plastic surgeon like Dr. Sadati in order to get the right solution to looking younger. Dr. Sadati has developed a unique facelift technique that has been published in the American Journal of Cosmetic Surgery and he has performed more than 5,000 of these procedures using local anesthesia with twilight sedation.
7) Surgical experience does matter…

Everyone's face is uniquely their own and everyone ages at their own pace. Having the right surgeon is crucial to giving patients the best results with the complexity of a facelift. Since the facial anatomy varies from patient to patient, a plastic surgeon must be able to change their approach and create the right look for each individual. Deciding which facelift procedure will give patients the look they desire while using surgical skill to create "non-surgical" results that look natural is important. Dr. Sadati uses his artistic background and surgical talent plus over a decade of experience in order to create amazing results for his patients.
8) Recovery is important for the best results...

It may be surprising, but the recovery period from a facelift surgery is just as important as the procedure itself. Even though the end result will take a few months to fully see with redness decreasing, skin healing, and swelling receding, following the surgeon's instructions are key. The guidelines of taking a certain amount of time to heal and recover, as well as staying healthy (not smoking) are all factors to give patients an easier and more comfortable recovery period as well as the best results. Progressive surgeons, like Dr. Sadati, utilize advanced recovery methods so their patients can get back to their normal life quicker while loving their new look.
When considering a facelift procedure there are some key factors to consider. Your plastic surgeon's surgical skill and experience should be at the top of the list. Dr. Kevin Sadati has been voted "Best Cosmetic Surgeon of Orange County" the last 4 years and has appeared as an expert panelist on the TV show "The Doctors". He has over a decade of experience and is considered a leading expert in cosmetic facial surgery. He has provided stunning, natural-looking results for his patients again and again which is why he comes highly recommended. If you live in the Orange County area and are considering a facelift procedure to remove sagging skin or wrinkles in order to rejuvenate your appearance, then call or schedule your facelift consultation appointment with Dr. Sadati today.