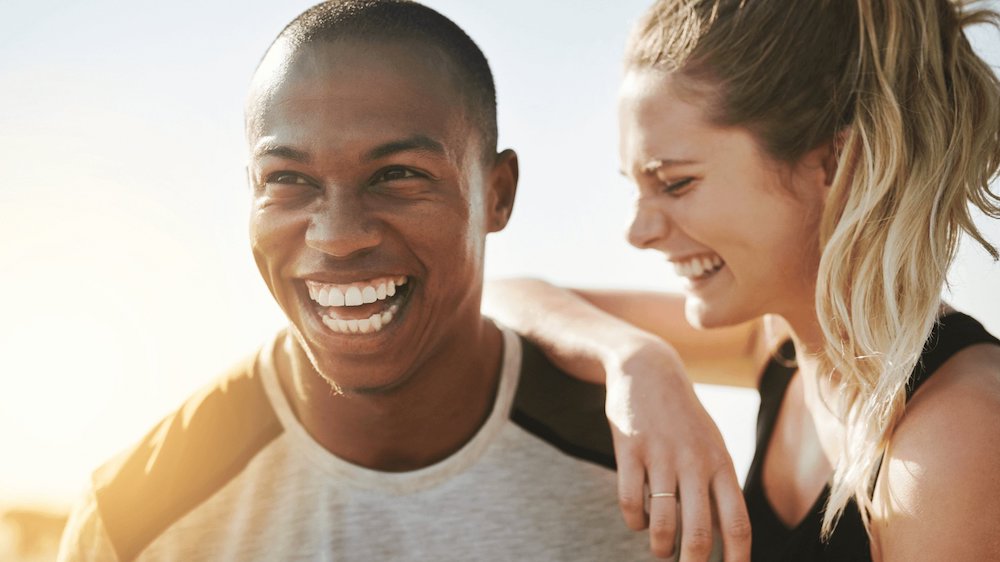 When it comes to putting your best foot forward, it is the face that truly matters the most. As the first thing people see, the appearance of your face can make or break a good initial impression. While there are many components that make up the face, the nose is arguably the most important. The size, shape, contour, and symmetry of the nose play a significant role in the overall composition of a person's face. It is no surprise then that many men and women wanting to enhance their look turn to rhinoplasty for help.
Board-certified plastic surgeon and ENT specialist Dr. Kevin Sadati has helped thousands of Southern California men and women improve their looks and change their lives through cosmetic surgery, with the rhinoplasty being one of the most in-demand procedures at his state-of-the-art Newport Beach facility. Beyond the cosmetic benefits alone, a rhinoplasty can improve a patient's sleeping, breathing, and overall quality of life. Seven of the most enjoyed benefits of a rhinoplasty include:
Improved nose size: A rhinoplasty, commonly referred to as a nose job, is used in many cases simply to alter the size of the nose in order to make it better fit a patient's face. Whether the nose is too large, too small, too wide, or too narrow, Dr. Sadati can address and correct the size of the nose through a rhinoplasty.
Corrected nasal symmetry: Another common concern of patients seeking a rhinoplasty is an asymmetric nose. This can be due to trauma, birth defect, or even a previously botched nose job.
Change in nostril size: For patients who feel that their nostrils are too small, too small, or asymmetrical, a rhinoplasty can be a fantastic option.
More appealing features: There are a variety of additional aesthetic defects that can be correct during a rhinoplasty procedure. Many patients have concerns about a bump in the bridge of their nose. This is particularly common for patients of certain ethnicities, including those of Middle Eastern descent. In these cases, Dr. Sadati offers a personalized approach to the procedure in the form of an ethnic rhinoplasty. This specialized technique preserves a patient's natural features and addresses his or her concerns while taking into account the unique structural characteristics of the nose. Additional features that can be improved with a rhinoplasty are an upturned nasal tip and a hook at the end of the nose.
Improved breathing: Several nasal factors can contribute to a patient having trouble breathing. One of the most common is a deviated septum, which is basically an asymmetry between the two inner chambers of the nasal bridge. Dr. Sadati has extensive experience in treating patients with a deviated septum, resulting in the ability to breathe more freely and without obstruction. This can lead to an overall better quality of life, including being able to participate in sports and other physical activities more comfortably.
Better sleep: As a byproduct of improved breathing, patients often enjoy better sleep after their rhinoplasty. Symptoms like snoring and conditions like sleep apnea can often be remedied and corrected as a result of a nose job, allowing patients to sleep soundly and without interruption.
Boosted self-confidence: Arguably the most beneficial outcome of a rhinoplasty procedure is the improvement in a patient's overall quality of life. In addition to improved breathing and better sleep, men and women usually experience a major boost in their self-confidence and self-image after a rhinoplasty. This newfound self-esteem can play a role in achieving better relationships, a more exciting social life, and increased success in your career.
How do I find the best rhinoplasty surgeon in Orange County?
The first step in choosing to undergo a nose job is to be evaluated by a highly qualified, certified, and experienced plastic surgeon. Board-certified facial plastic surgeon from Newport Beach, Dr. Kevin Sadati boasts a wealth of experience, glowing reviews and recommendations, and unparalleled skill when it comes to precise and artful facial cosmetic surgery, making him one of the most sought-after surgeons in the area.
Call our convenient Newport Beach office to schedule your consultation with Dr. Sadati today, and learn more about how a rhinoplasty can improve your life in more ways than one!