Female Septorhinoplasty to Fix Dorsal Hump, Droopy Tip and For Better Breathing*
Procedure Details
This beautiful college student from Orange County California is 8 weeks post rhinoplasty in this before and after nasal surgery picture. She always wanted to have a smaller nose that would fit her facial features and also have a better breathing through her nose. Finally, after searching around and visiting different plastic surgeons, she found Dr. Sadati who practices in Newport Beach. She felt comfortable with him as being her facial plastic surgeon who would fix her nose internally and externally. Dr. Sadati recommended an open septorhinoplasty to correct her deviated septum as well as her nose shape by reducing her nasal dorsum and tip. She had realistic expectation and was aware of risk and benefits of a rhinoplasty. Her recovery was quick and she was satisfied with the outcome. She states that she feels more confidence in herself and has a very positive outlook about life.
More
Rhinoplasty Left View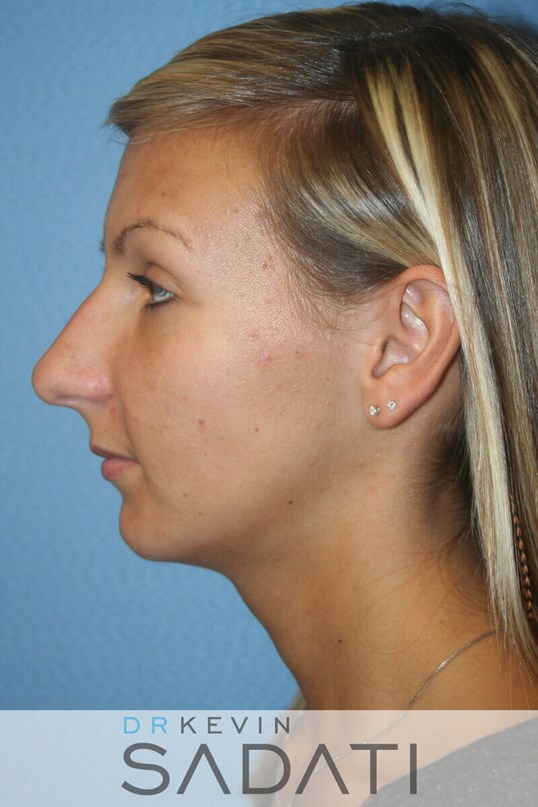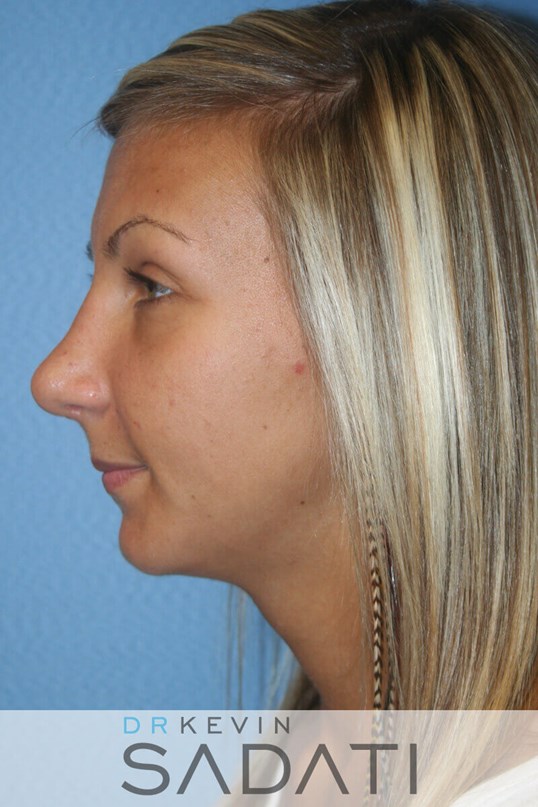 Rhinoplasty Right View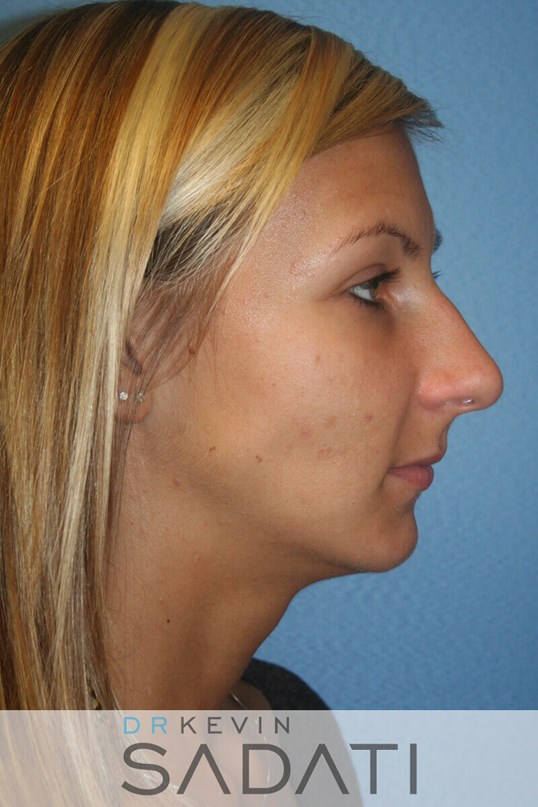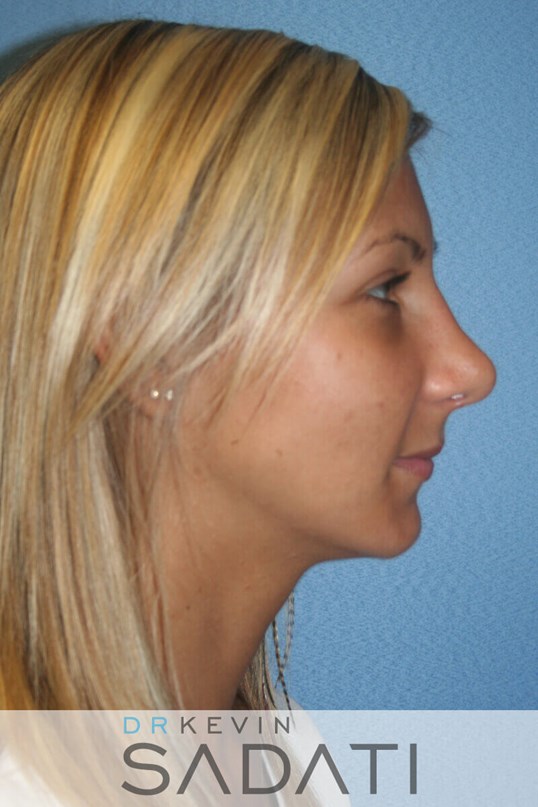 Rhinoplasty Front View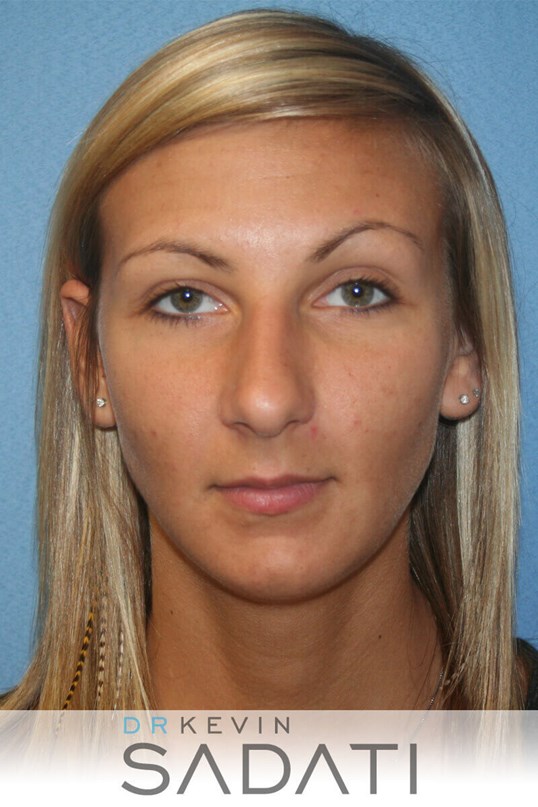 Orange County Open Rhinoplasty
Most Newport Beach plastic surgeons perform the open rhinoplasty approach. Utilizing this technique, the surgeon has a better chance to look directly at the nasal structures. The nasal skeleton is made up of cartilage and bone; parts the surgeon will reposition and reconstruct in order to improve the nose. Once the nasal cartilages are exposed, they are reconstructed by reducing, reshaping, and suturing. In open rhinoplasty, cartilage grafts are utilized to ensure maintenance of shape and form. These grafts are small pieces of cartilage harvested from the septum and placed in locations that require structural supports. Basically open rhinoplasty is a procedure when the surgeon dismantles the existing structure of the nose and reassembles it according to aesthetic and functional needs.
Location