Natural Facelift to Rejuvenate Skin with Minimum Discomfort and Downtime*
Procedure Details
With a sagging face, jowls and neck, the patient was unhappy with the way she looked and sought a more youthful appearance. Dr. Kevin Sadati recommends his Natural Facelift and neck lift to rejuvenate her skin. She was able to have the procedure in Dr. Sadati's in office surgical center, with local anesthesia, minimizing her discomfort and downtime. With her newly refreshed look, she was able to return to all of her normal activities within a couple of weeks of surgery.
More
Facelift Before and After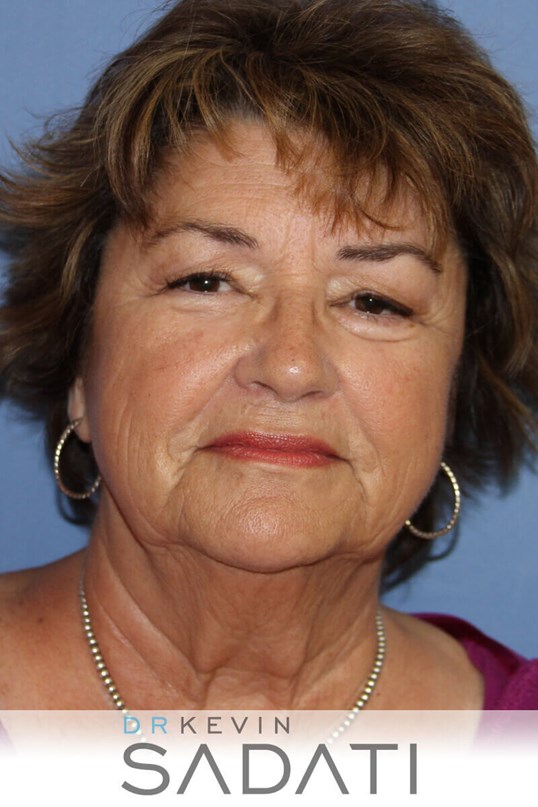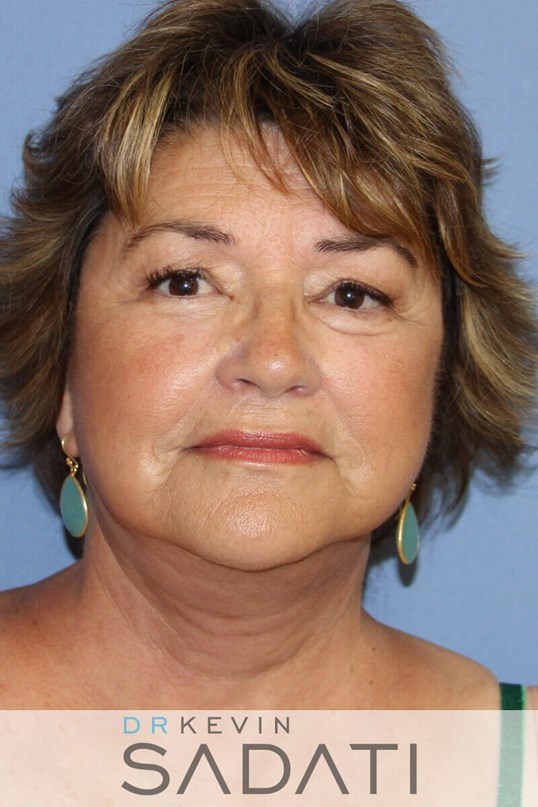 The patient was concerned with the excess fat and sagging skin in her face, jowls, and neck. Dr. Sadati's natural facelift and neck lift gave her the rejuvenated results she was seeking. More
Facelift Before and After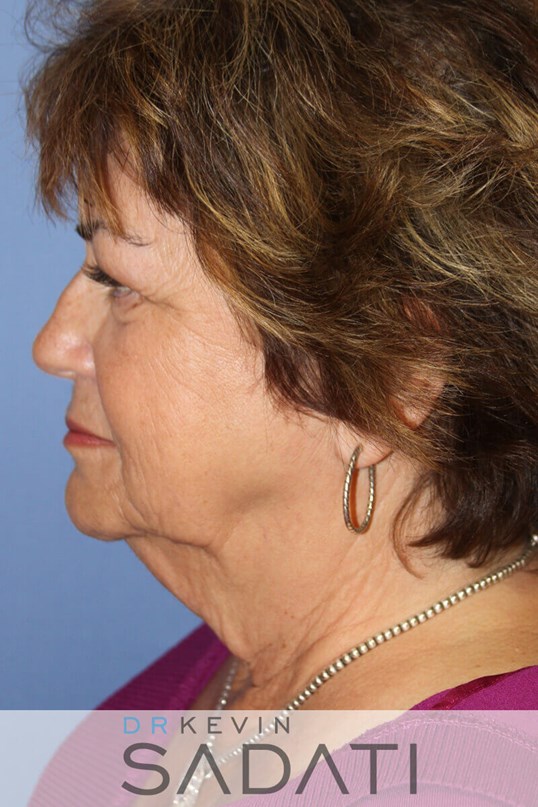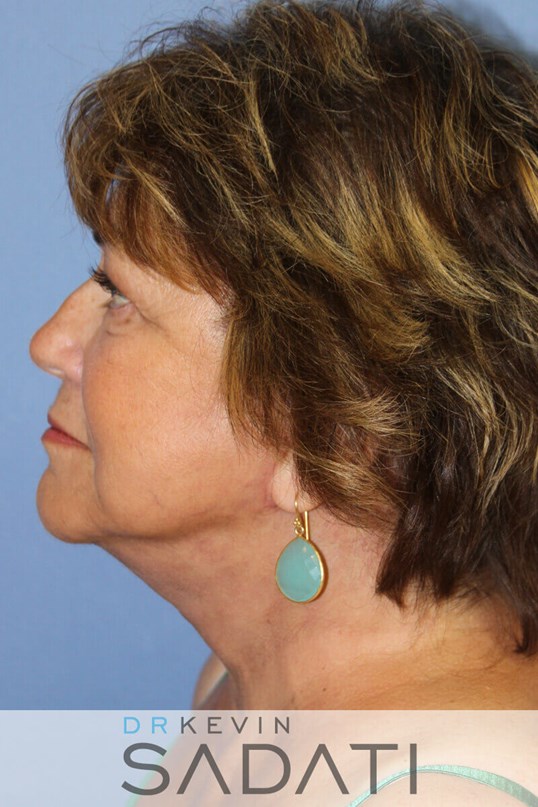 Dr. Sadati performed his natural facelift and neck lift in the comfort of his in-office surgical center. The patient underwent local anesthesia, and general anesthesia was not required for her procedure. More
Facelift Before and After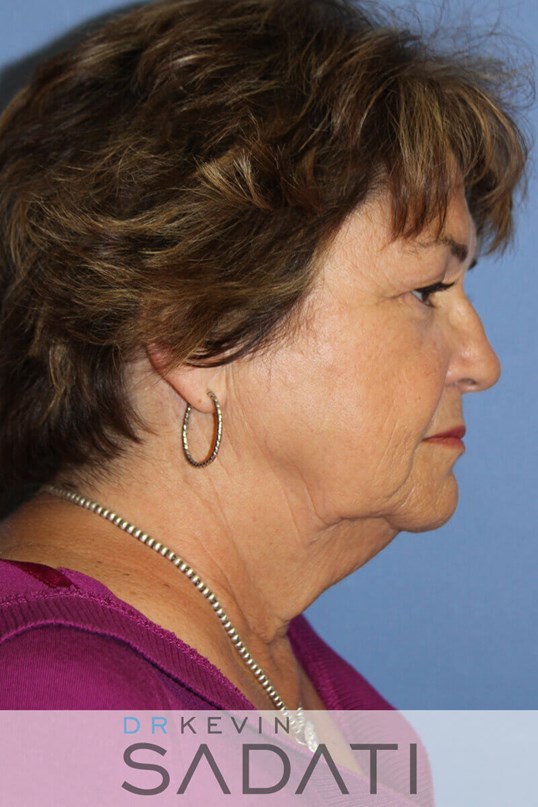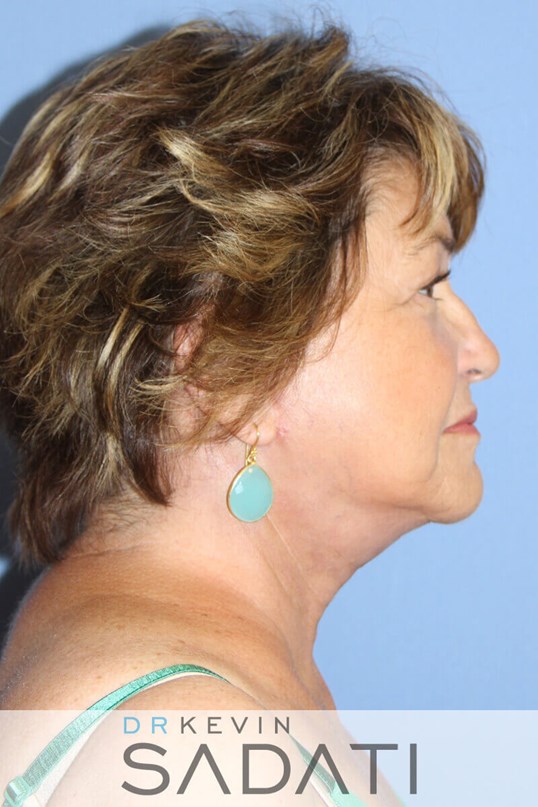 With The Natural Facelift And Neck Lift, The Patient Achieved A More Youthful Face And Neck, Without Having To Undergo General Anesthesia. More
Dr. Sadati is an expert in this procedure, largely because he developed it. He has been invited to speak at many conventions about this revolutionary technique. He is one of the most sought after surgeons in California, performing more than 1,000 facial plastic surgeries each year. To see if you are a good candidate for this procedure, set up a free consultation today with Dr. Sadati.
Location