Excellent Face and Neck Lift to Create Stunning Facial Rejuvenation Results*
Procedure Details
In this before and after face lift photo, this beautiful 60 year old patient has a natural and youthful appearance after a face and neck lift, upper eyelid surgery and fat grafting with PRP to her face . These procedures were performed under local anesthesia and twilight sedation without the need for general anesthesia. This photo was taken 8 weeks post procedure and she was very happy with the results. She traveled from Palm Desert where there are many facelift surgeons and decided to have her facial rejuvenation performed by Dr. Sadati.   She did not want to have the traditional facelift with a pulled and artificial look.  She wanted to look better, not different.  Healing varies among individuals; Using modern techniques in facial rejuvenation and his artistic training, Dr. Sadati brings soft and beautiful changes to facial features with a rapid recovery.
More
Palm Desert Facelift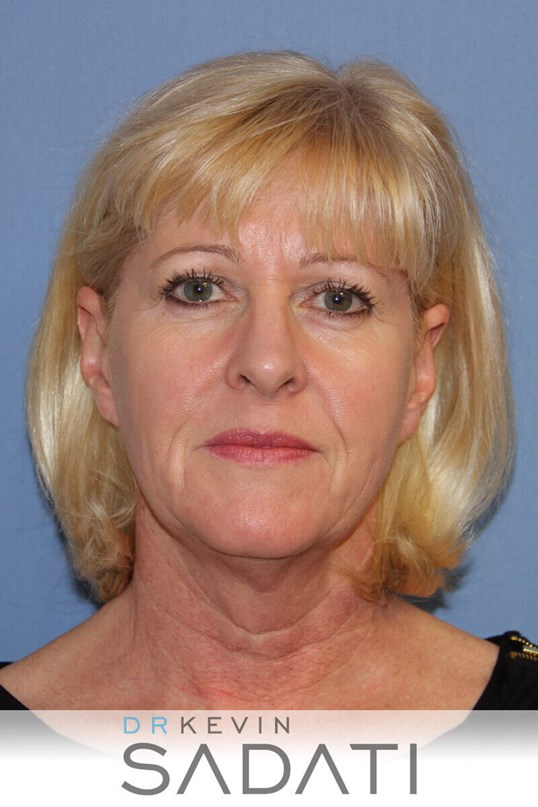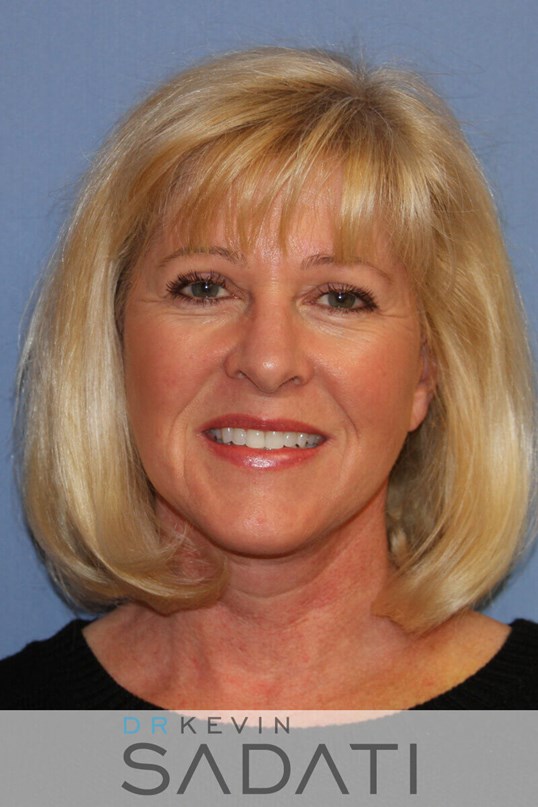 Palm Desert eyelid surgery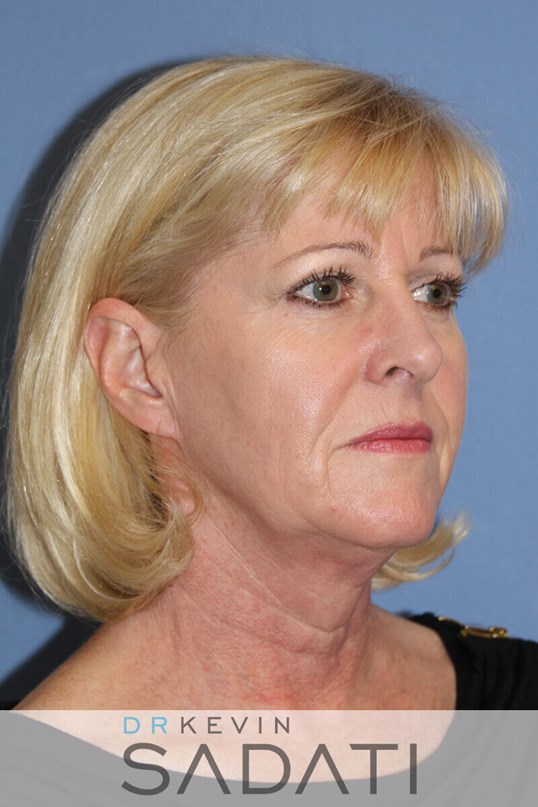 palm desert fat grafting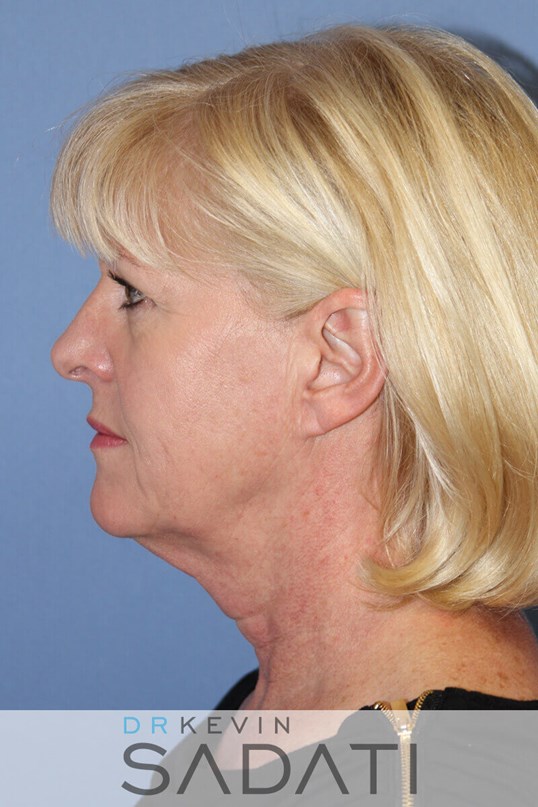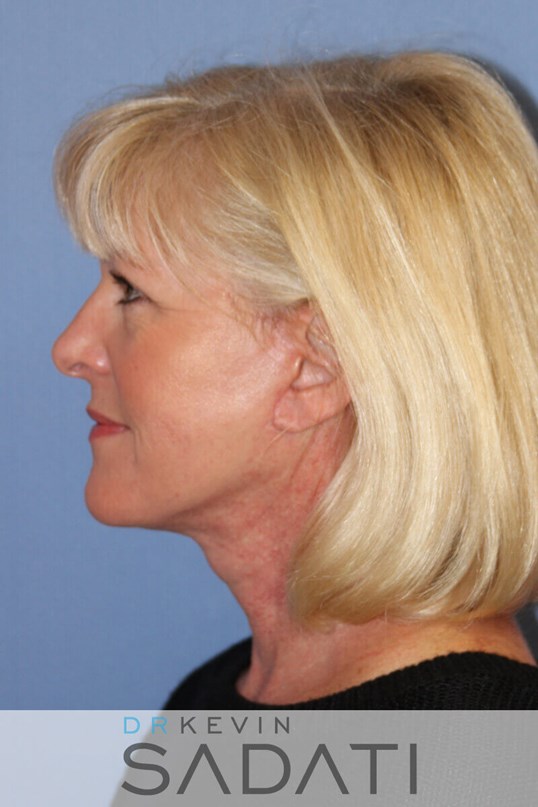 Neck lift Before and After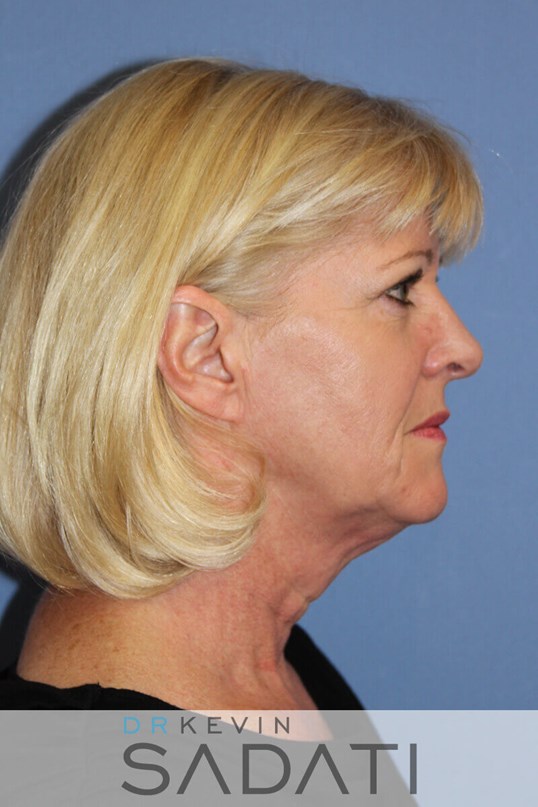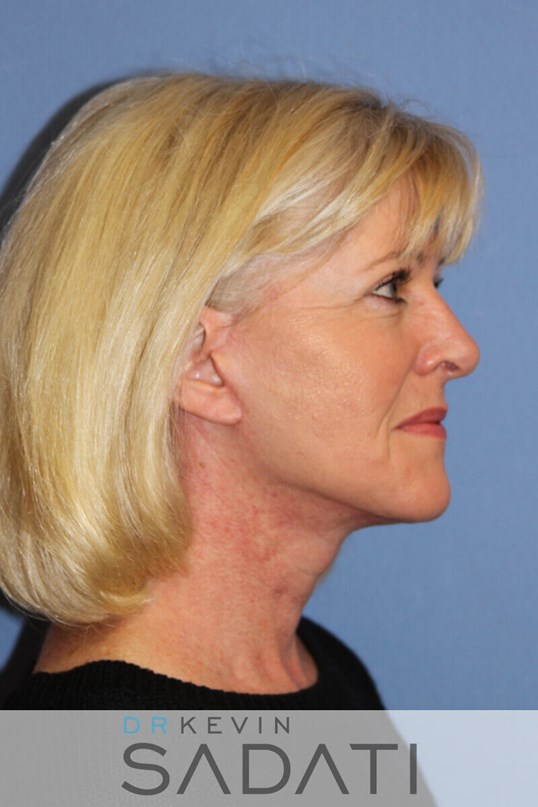 If you feel you need or want a face lift, seek an experienced face lift surgeon. Some key factors to keep in mind as you research facial plastic surgeons: First, be sure that the surgeon is board certified, experienced, and specializes in facial plastic surgery. Also, it's important that you are comfortable with the surgeon, and that he or she will address all of your concerns and care about your health. Is the surgeon only about the money?
Some plastic surgeons will recommend procedures that you don't need or even want. Lastly, if you can find someone who has had a face lift with the surgeon you are going to use, get referrals. If you do not know of someone, ask the surgeon's staff to provide you with a previous patient that you can speak with. Call them and ask questions. You want to understand what's involved with the surgery. Feel free to ask what their over-all experience was with the procedure, the surgeon and his staff and compare orange county facelift costs. It's important that you feel good about who is going to do your cosmetic surgery; after all, it's your face, and you want to have the best possible results.
Facelift Orange County surgeon Dr. Kevin Sadati, a top, board certified facial plastic surgeon in Newport Beach, has the expertise and experience needed to satisfy any concerns a patient may have. Most surgeons do not take the time to get to know their patients. He takes time with each person and goes through an extensive consultation because he cares and wants the very best for his patients. Be assured that he will discuss your procedure in detail with you.
Location