Female Face and Neck Lift to Correct Loose Neck Skin and Sagging Jowls*
Procedure Details
This patient traveled from Los Angeles area to Orange County to have her facelift and fat grafting performed by Dr. Sadati. She is very pleased with her results. As you can see in this facelift before and after photo there are clear signs of early aging in neck and jowl area prior to the procedure. These visible signs are erased by removing excess fat, tightening the underlying muscle, and re-draping the skin of face and neck and fat grafting to face in this 8 weeks post op photo. This  face and neck lift was done in about 2 hours without any need for general anesthesia, yet her results will last for years. This procedure is safe, innovative, short-scar facelift that provides long-lasting results better than other techniques. In order to address the patient's concerns with her sagging neck and jowls, Dr. Sadati performed his signature Natural Facelift and neck lift. The patient was quite pleased with her rejuvenated face and neck and was able to have her procedures in the comfort of Dr. Sadati's revolutionary surgical center. With the aid of local anesthesia, the patient was able to return home the same day and resume her activities within a couple of weeks of surgery.
More
Female Facelift los anseles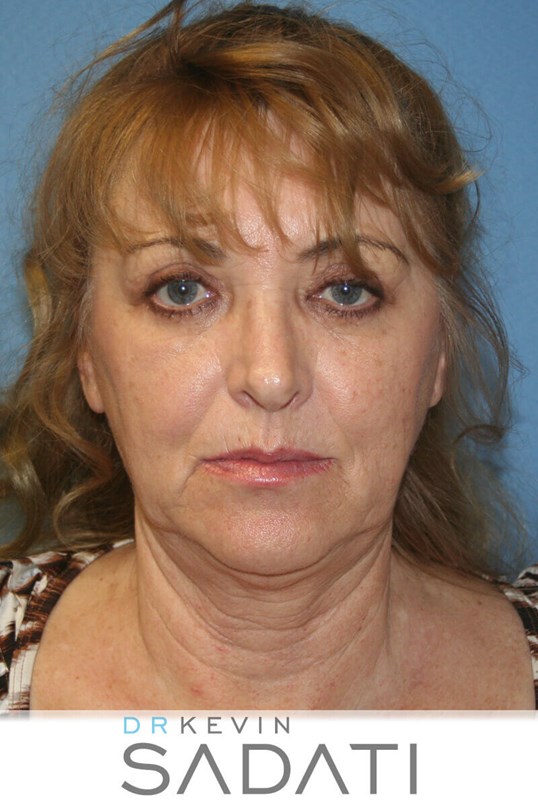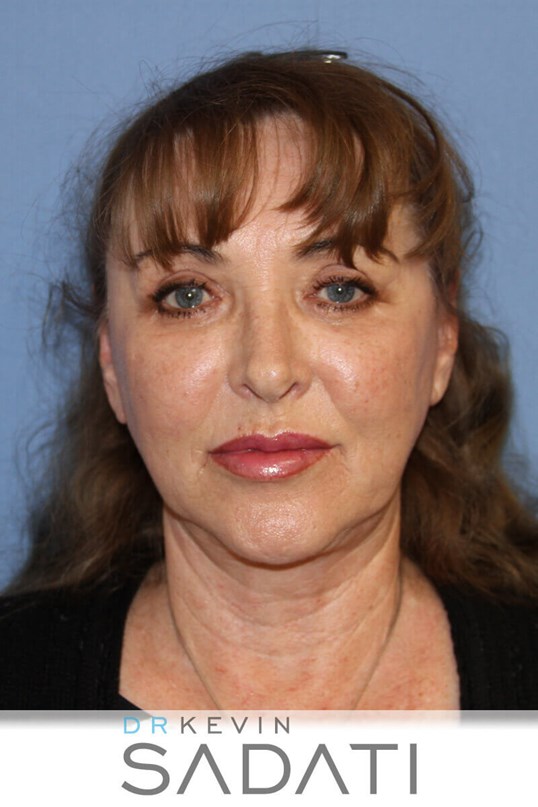 Premature aging led this patient to request the expertise of Dr. Sadati. She wished to repair her sagging skin, jowls, and neck, with lasting results. More
los angeles Facelift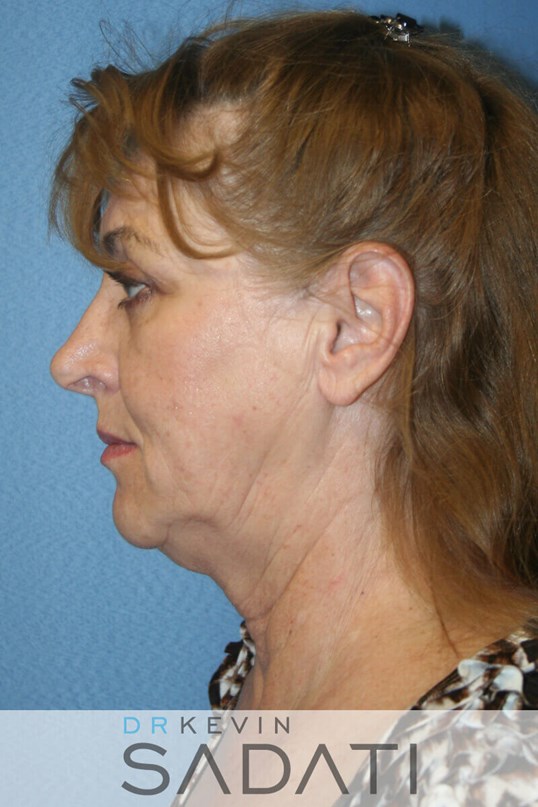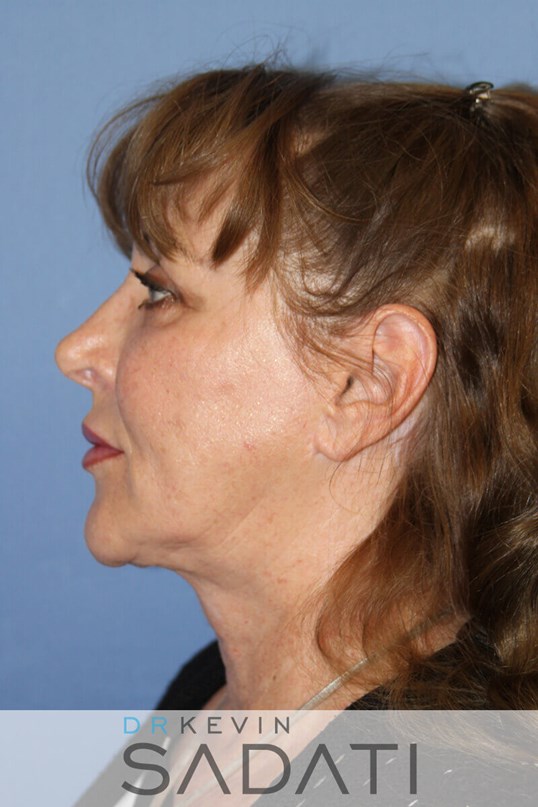 Dr. Sadati performed his natural facelift and neck lift to remove excess fatty tissue and tighten her neck muscles. This resulted in a younger and refreshed look. More
neck lift los angeles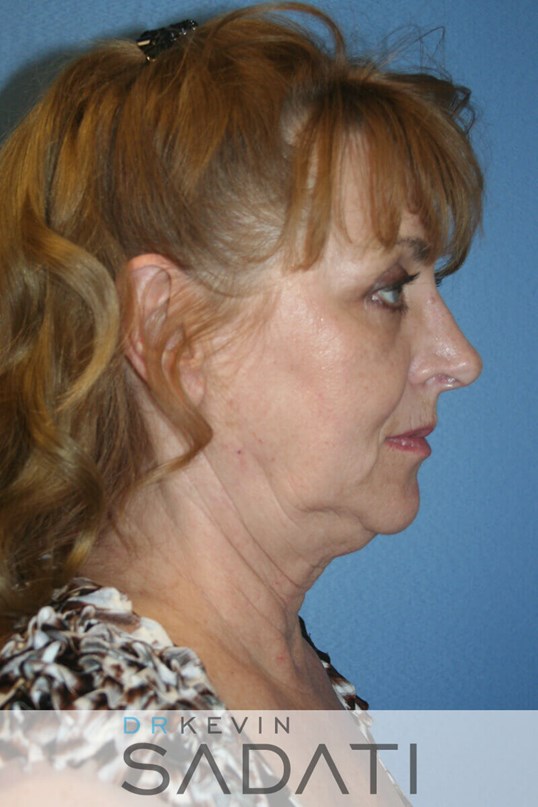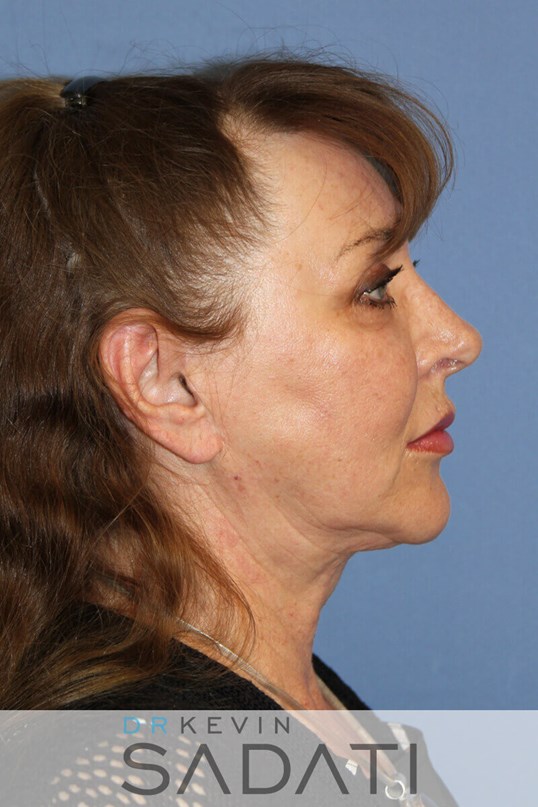 The patient received a natural facelift and neck lift under local anesthesia and was able to return to work and her normal activities within a week of surgery. More
Female fat grafting Newport Be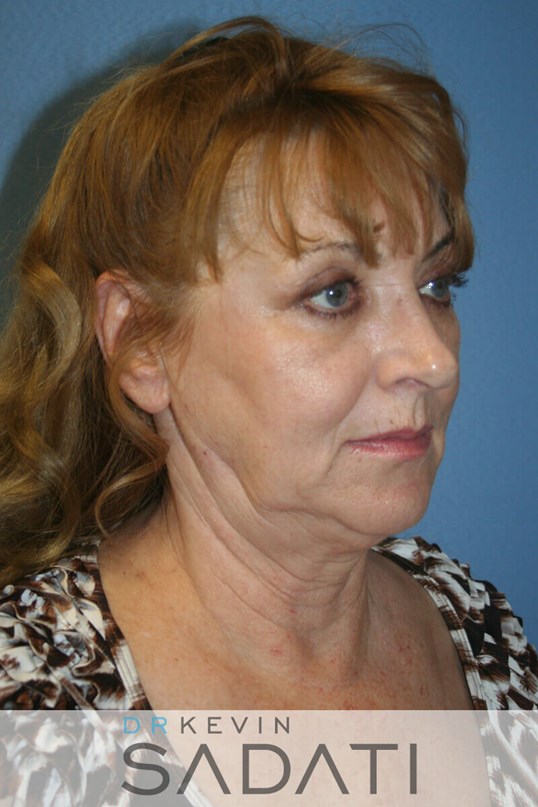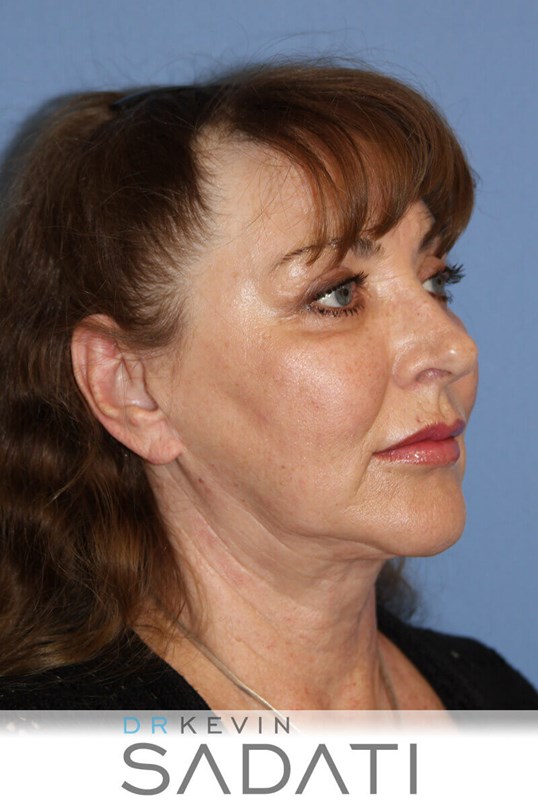 Dr Sadati's Natural Facelift
Along with perfecting many traditional techniques and procedures, Dr. Sadati is also responsible for pioneering many innovative procedures that are used by hundreds of other surgeons around the world. One notable example is his revolutionary Natural Facelift Technique.
Published in the prestigious American Journal of Cosmetic Surgery and presented at national academic conferences like the annual American Academy of Facial Plastic Surgery and American Academy of Cosmetic Surgery meetings, Dr. Sadati's natural face lift is perfect for men and women in their late 40s to 70s. Dr. Sadati explains that, "As we age, the skin in the face and neck area tends to sag and loose its elasticity. This can be due to a number of factors, from stress to diet to the pull of gravity. My natural facelift technique will bring up the jowls and other lax areas, providing you with a more youthful looking face." This procedure is preferred by most patients because it offers youthful looking results without the "pulled" or "tight" look common with traditional face and neck lifts. Patients also prefer this method because it is done under local anesthesia using oral sedation, without the need for general anesthesia. This is a safer alternative and reduces the patient's recovery time.
Location