Female Facial Rejuvenation by Orange County Facial Plastic Surgeon*
Procedure Details
After reaching age 60, this patient started to notice her once tight and youthful skin and had begun to sag along her face, jawline and neck. She also notice aging around her eyes with heavy upper lids and puffiness under eyes.  She traveled from Las Vegas where she works in a aesthetic field and heard about Dr. Sadati through her patients.  She scheduled a consultation with renowned facial plastic surgeon, Dr. Kevin Sadati to discuss her concerns. Dr. Sadati and patient reached a conclusion that  natural facelift and neck lift  as well as upper and lower blepharoplasty would achieve the patient's goals.  These procedures were performed in our state of art surgical facility, without the need for general anesthesia. Because local anesthesia and twilight sedation was used, the patient recovered from her natural facelift and neck lift and eyelid surgeries with minimal downtime and discomfort.  She was able to fly back to Las Vegas, Nevada 8 days post surgery. The after picture was taken 7 weeks later.  She is very happy with her excellent facial rejuvenation results.
More
Female Facial Rejuvenation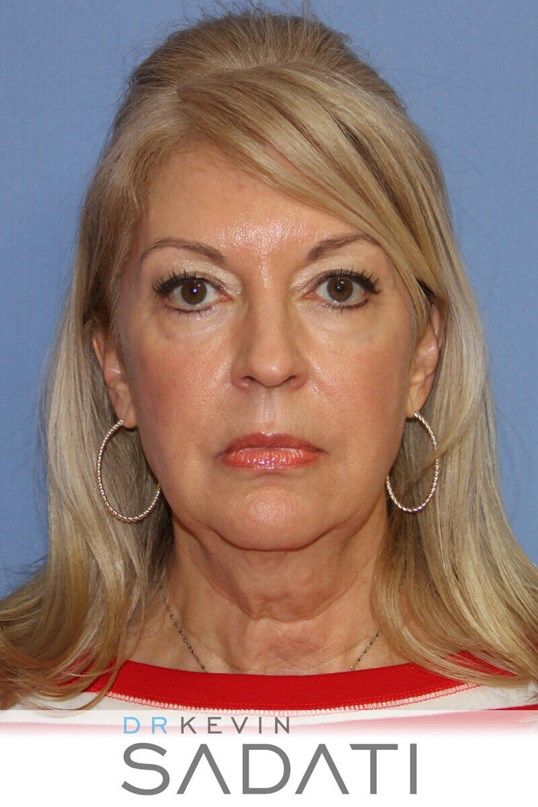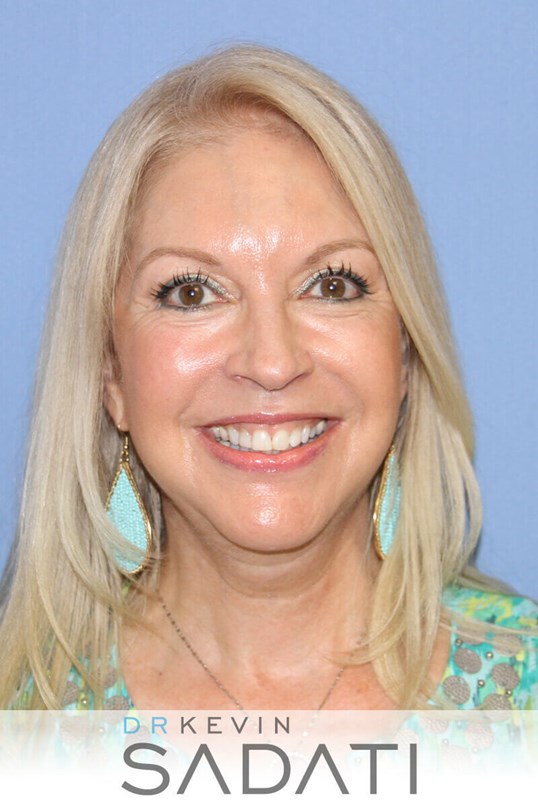 Facelift Las Vegas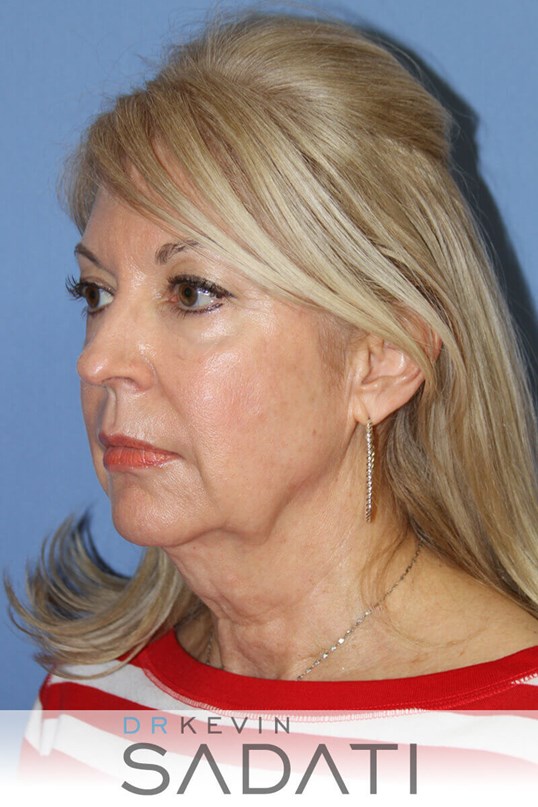 Las vegas facelift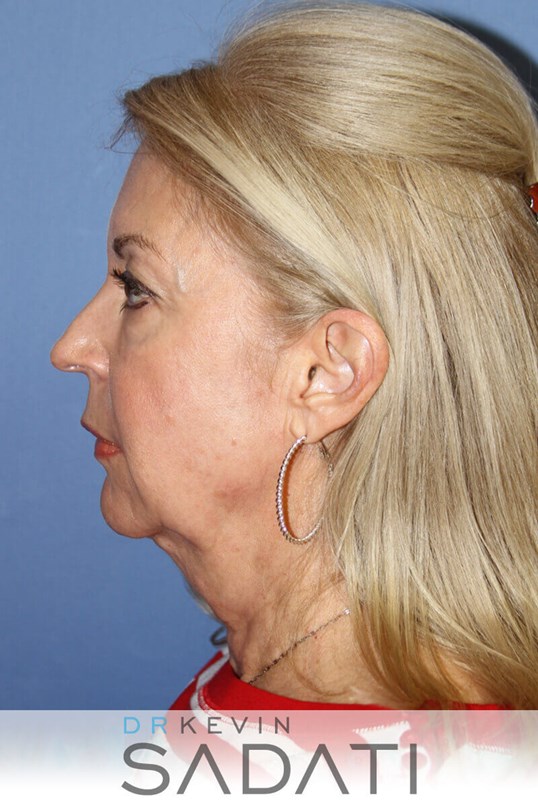 Neck lift Las vegas Nevada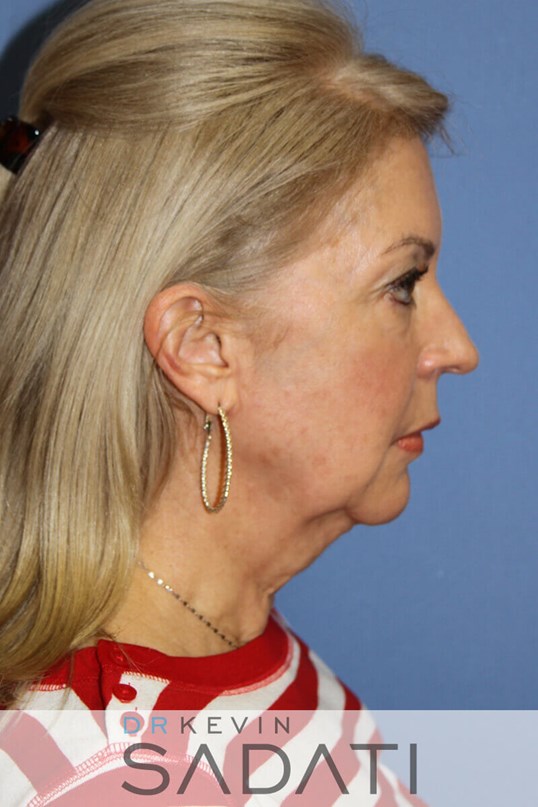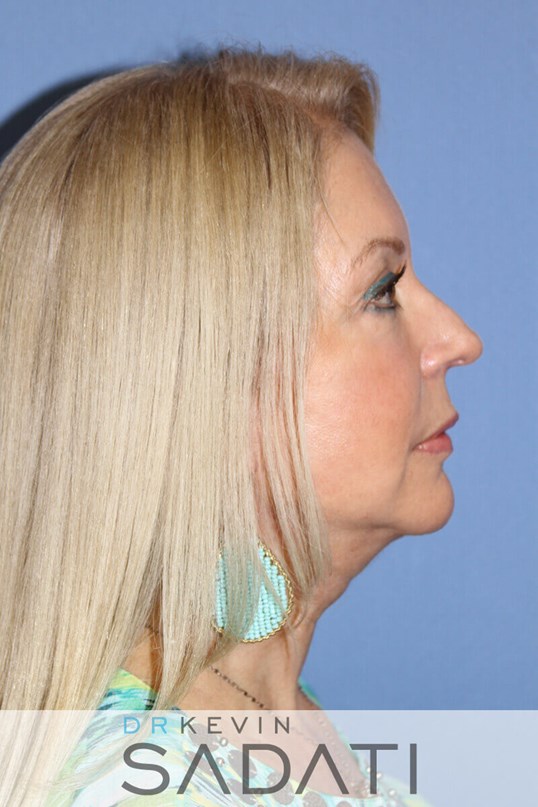 Dr. Sadati's Natural Facelift
Along with perfecting many traditional techniques and procedures, Dr. Sadati is also responsible for pioneering many innovative procedures that are used by hundreds of other surgeons around the world. One notable example is his revolutionary Natural Facelift Technique.
Published in the prestigious American Journal of Cosmetic Surgery and presented at national academic conferences like the annual American Academy of Facial Plastic Surgery and American Academy of Cosmetic Surgery meetings, Dr. Sadati's natural face lift is perfect for men and women in their late 40s to 70s. Dr. Sadati explains that, "As we age, the skin in the face and neck area tends to sag and loose its elasticity. This can be due to a number of factors, from stress to diet to the pull of gravity. My natural facelift technique will bring up the jowls and other lax areas, providing you with a more youthful looking face." This procedure is preferred by most patients because it offers youthful looking results without the "pulled" or "tight" look common with traditional face and neck lifts. Patients also prefer this method because it is done under local anesthesia using oral sedation, without the need for general anesthesia. This is a safer alternative and reduces the patient's recovery time.
Location