Huntington Beach Facelift & Neck lift with Eyelid Surgery*
Procedure Details
With her face and neck showing early signs of aging at 50, this patient desired a natural looking result without looking overly done. After a comprehensive consultation with patient, it was determined that the following area needed correction: lower face and neck laxity, aging upper and lower eyelids, droopy brow, and skin tone. Dr. Sadati's Natural Facelift was the perfect solution to her aging face concerns. She underwent a lower face and neck lift, upper lid initially, followed by a brow lift, lower lid surgery and laser resurfacing two months later in our surgical suite using local anesthesia and twilight sedation. Her recovery was very quick and was back to daily activities within a week of surgery. Her once youthful look was restored and her face was rejuvenated.
More
Huntington Beach Facelift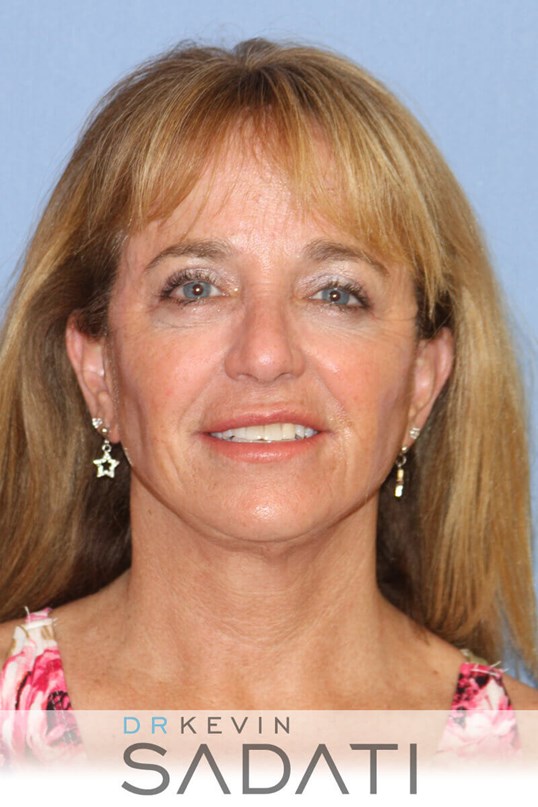 Huntington Beach  surgery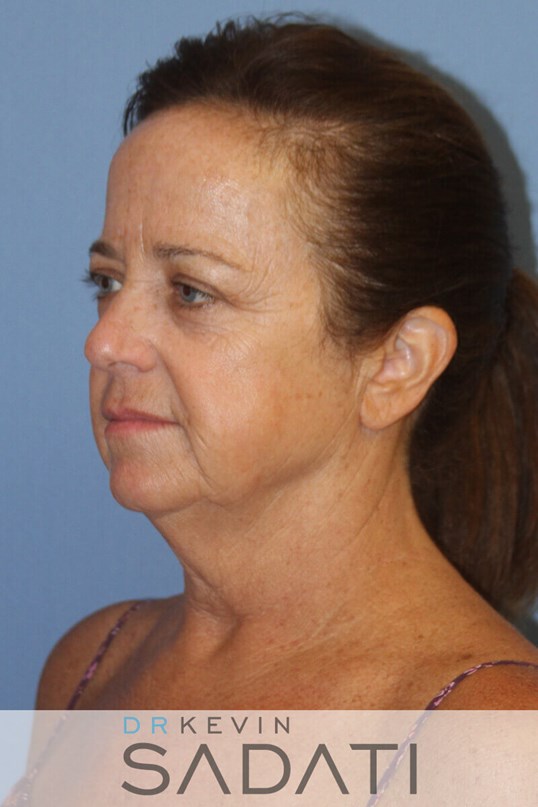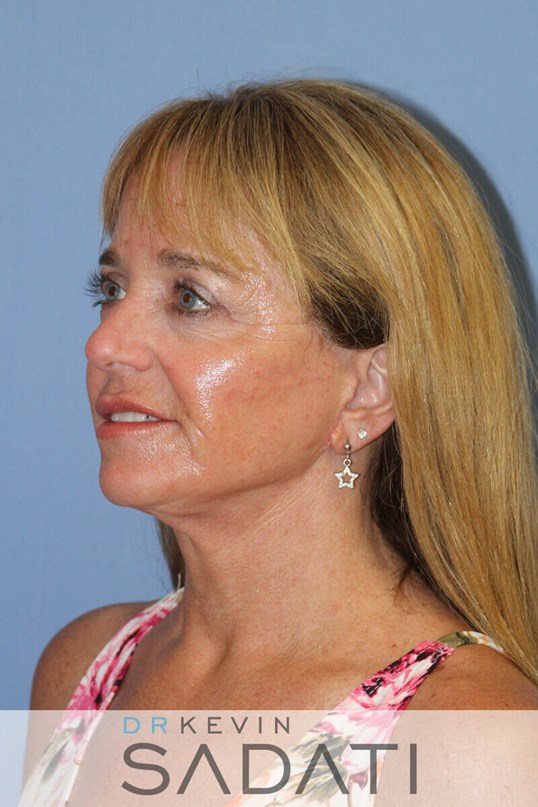 Huntington Beach Neck lift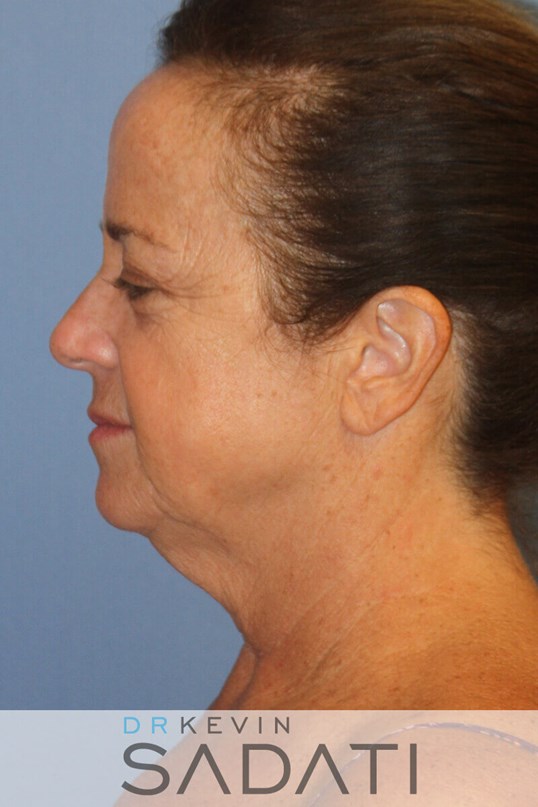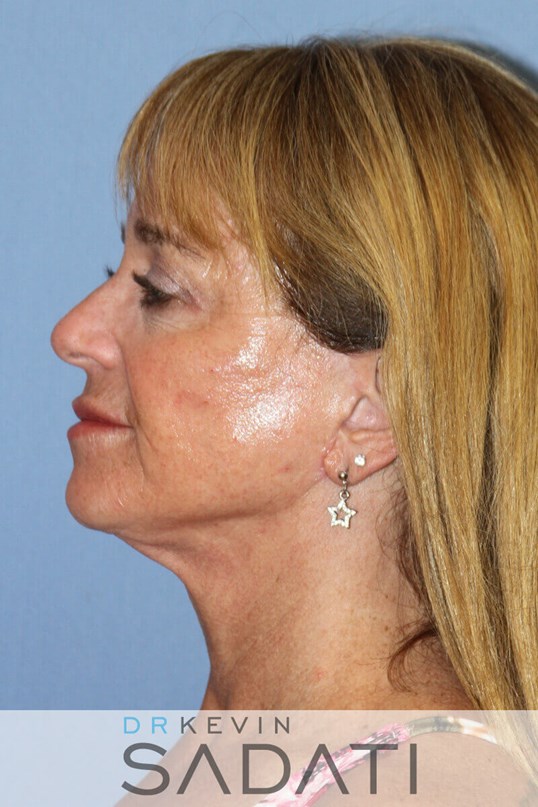 Huntington Beach laser resurfa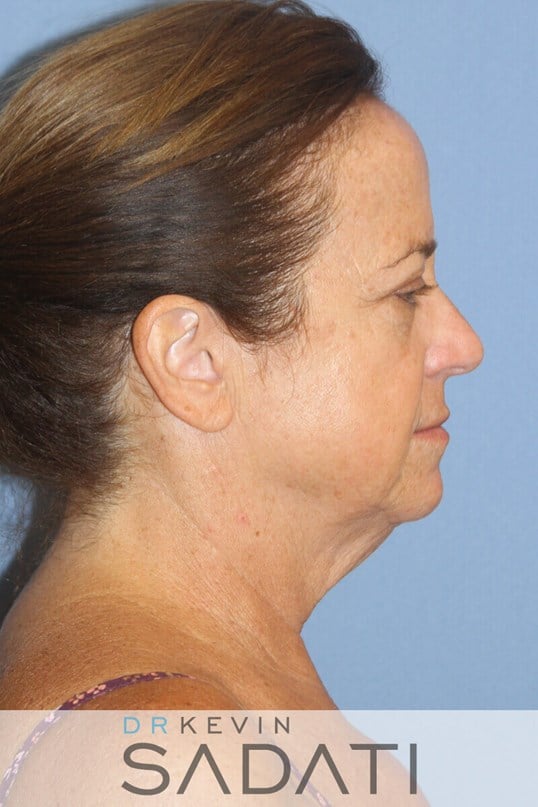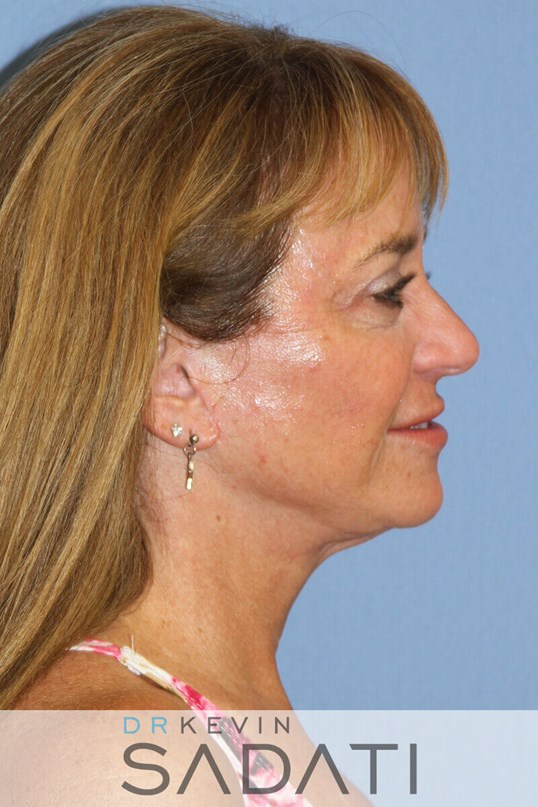 Some plastic surgeons will recommend procedures that you don't need or even want. Lastly, if you can find someone who has had a facelift with the surgeon you are going to use, get referrals. If you do not know of someone, ask the surgeon's staff to provide you with a previous patient that you can speak with. Call them and ask questions. You want to understand what's involved with the surgery. Feel free to ask what their overall experience was with the procedure, the surgeon and his staff and compare orange county facelift costs. It's important that you feel good about who is going to do your cosmetic surgery; after all, it's your face, and you want to have the best possible results.
Facelift Orange County surgeon Dr. Kevin Sadati, a top board-certified facial plastic surgeon in Newport Beach, has the expertise and experience needed to satisfy any concerns a patient may have. Most surgeons do not take the time to get to know their patients. He takes time with each person and goes through an extensive consultation because he cares and wants the very best for his patients. Be assured that he will discuss your procedure in detail with you.
Location