Female Facelift in Newport Beach with Laser Skin Resurfacing by Dr Kevin Sadati*
Procedure Details
This patient was able to benefit from Dr. Sadati's Natural Facelift and neck lift. The skin of her face and neck was rejuvenated and tightened, giving her a refreshed look, with minimal downtime and discomfort. She did not wanted to look better, not different.  Her goal was to look naturally rejuvenated without any signs of surgery.  She is very happy with the result of her excellent lower face and neck lift without any scars.  Because general anesthesia wasn't required, she was able to enjoy her results and return to work within a week of her surgery.
More
 Neck lift Newport Beach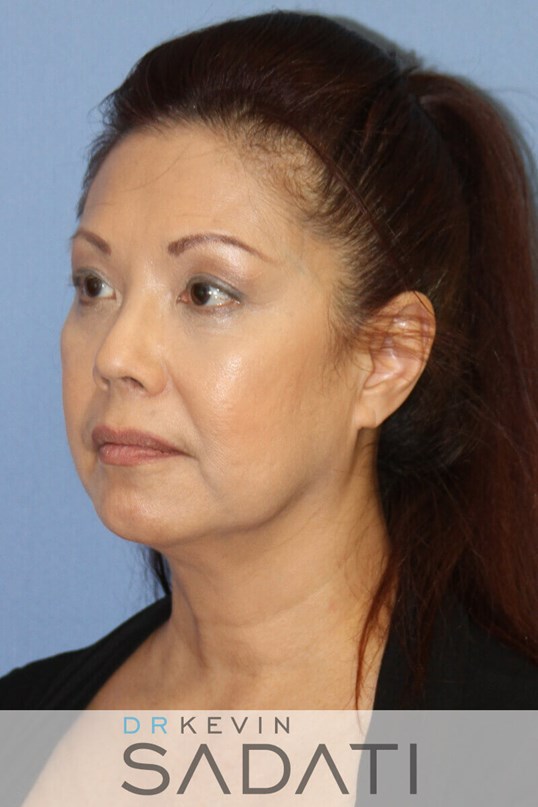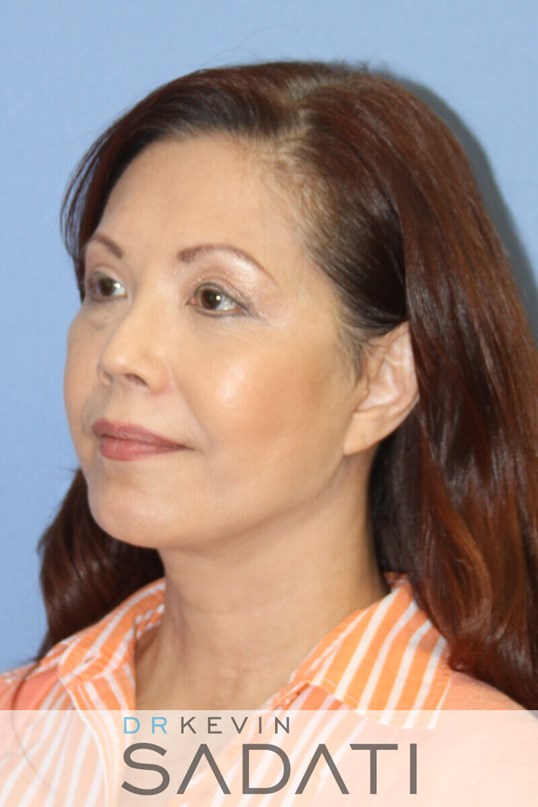 Female Neck lift Newport Beach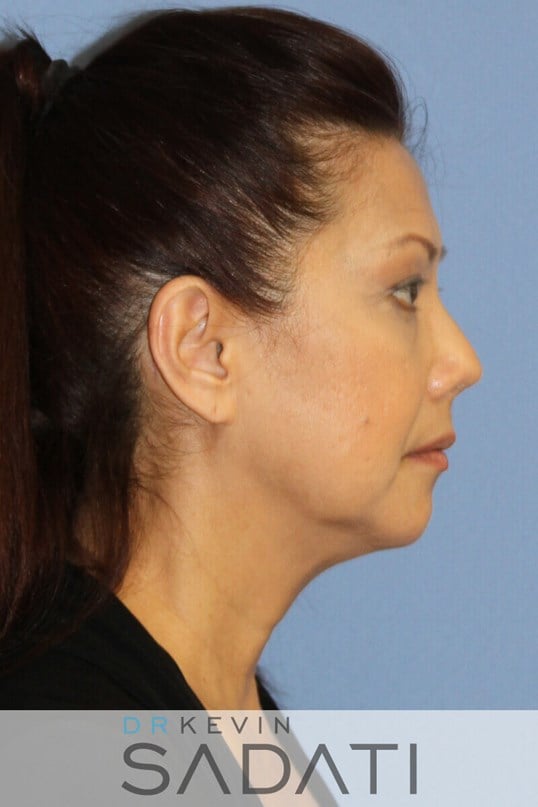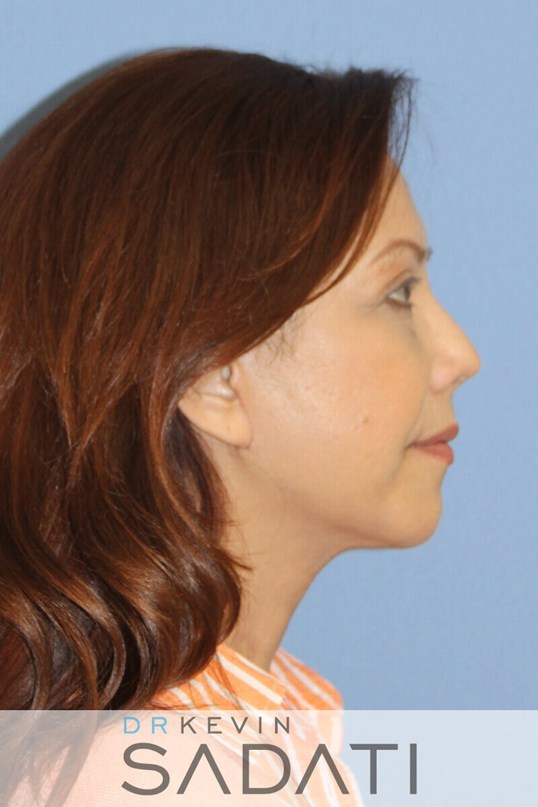 Gallery of Cosmetic Surgery
Our facilities in Newport Beach provide the most modern equipment available that allows us to handle any cosmetic concern you may have. We also employ the latest techniques for addressing your cosmetic needs and can help with any concerns you may have. Dr. Sadati has been a leader in the field of cosmetic surgery for many years and is responsible for some of the most modern techniques that are now used by other doctors all over the country. Many of the procedures first pioneered by Dr. Sadati are now standard procedures for addressing cosmetic concerns for patients worldwide.
The office location in Orange County is at 359 San Miguel Drive Suite 110 Newport Beach, CA 92660. This office is conveniently located in Newport Beach, but is easily accessible within Orange County, Los Angeles and San Diego. In addition both men and women travel from other parts of the country to Newport Beach for our services and take advantage of the fly in program Dr. Sadati offers.
Location