Dermaplaning is a fancy way of describing what a razor blade does. Every time you shave your legs or face, you are dermaplaning. Afterward, your skin feels smooth and soft. It's not only because you removed hair but you have also exfoliated the skin by removing dead skin cells on the surface. The result is a smooth, clear complexion. Another benefit is that your makeup will apply with ease and moisturizers will absorb better into the skin for a brighter glow. Your skin will also feel less dry and tight. Call us at the Gallery of Cosmetic Surgery in Orange County, CA today to schedule an appointment. Plastic surgeon Dr. Kevin Sadati and his talented staff look forward to serving you.
Dermaplaning Reviews
"Fernanda is INCREDIBLE. As a new mommy, I needed some pampering plus TONS of hydration (my skin looked like it had been in the desert sun for 297479272 days). Fernanda recommended I do the Dermaplaining and then a Hydra-facial. It was honestly the most mind-blowing treatment. It took years off of my lifeless, dry face. Almost all of my wrinkles were completely reversed, my skin was glowing and most importantly....my hyperpigmentation was GONE!!! But heres the added bonus--Fernanda is a VERY experienced medical Esthetician who knows her stuff. She took one look at my skin & knew what it needed. It was quick, painless (actually very soothing and relaxing), informative & FUN! This gal knows her stuff. Highly, HIGHLY recommend this treatment if you're looking for renewed skin in a jiffy! Thanks Fernanda, I will be back very soon!"
- E.C. /
Office Visit /
Jan 18, 2017
Previous
Next
If you can't seem to hydrate your skin no matter how much moisturizer you use, then dermaplaning can help. In order to penetrate the dermis, old skin cells must be removed. Once the dermis is exfoliated and dead skin cells are removed, your face will be able to easily absorb your dermal products. This process will alleviate dryness, itchiness, and tightness of the skin.
Dermaplaning is very similar to shaving, except the tool that is used is slightly different. At a medium angle, a scalpel blade is glided gently along the skin to remove superficial layers of dead skin cells and hair. This treatment helps the products you're using at home to absorb better, primes skin for chemical peels, and creates an overall healthier appearance. The treatment process usually takes about 10 – 15 minutes and patients can return to work immediately afterward or receive a chemical peel for a more radiant complexion.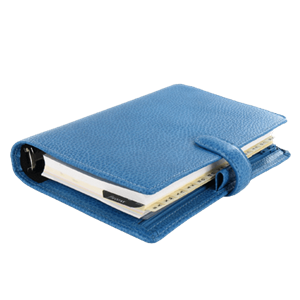 If you have dry skin or simply want to give your skin a little pick-me-up, then a professional dermaplaning treatment can bring the rejuvenation you desire. Call the Gallery of Cosmetic Surgery today to schedule an appointment. Our expert aesthetician will use her steady hand and expert skill to remove old damaged skin cells for a revived look and handsome glow.
Related Procedures