It's not just women who rely on their image in order to maintain a good self-esteem. Men are increasingly becoming more interested in their own appearance, whether for personal or professional reasons. It's a common misconception that only women are interested in having facial rejuvenation in order to improve their image, reduce the impact of aging, and feel better about themselves. Over the past 14 years, Dr. Sadati has performed well over 3,000 face and neck lifts using local anesthesia and twilight sedation. Early on in his practice, less that 5% of his patients were male. Last year 15% of his facial rejuvenation patients were male.
Men, in general, come to our practice in Orange County wanting to keep their masculine features in place, but fix deeper wrinkles, double chins, and even sagging skin in the jowl area. A refreshed look, without the appearance of being overdone or surgically corrected, is possible to achieve in skilled hands. A face that is too tightly pulled does not look attractive, natural, or masculine. That's what most men are afraid of when they are trying to determine if cosmetic enhancement is right for them.
They want natural results that just make them look renewed. Vital. Refreshed. Virile. Those are just a few words that describe what a man usually wants his surgical rejuvenation results to be. Having well camouflaged incision lines without visible scars is very crucial to men. It is also very important to men that their face does not appear to be too tight or feminized. Men do not want silky smooth skin. They want a sharp jawlines and masculine features. They are okay with having a few fine wrinkles here and there to give them a masculine yet youthful look. Men want to look they way the feel.
Dr. Sadati states, "When I perform a `face and neck lift' for men, I take into consideration all the concerns that each individual man has. My goal is to rejuvenate each face as if I am a master tailor designing a suite that will fit that individual. I try to leave no sign of surgery behind after the healing process is completed. My male patients appreciate the significant changes they see in the mirror: a more youthful and energetic appearance that reflects how they truly feel."
Male Facelift Reviews
"Older Guy Wanting to Look Refreshed - Newport Beach, CA - Dr. Sadati has the eye of an artist. He is passionate about what he does and took time to discuss what I wanted to achieve. He won't do anything he doesn't believe will be the right procedure. I appreciate hishonesty. He is a true professional."
- M. /
RealSelf /
Feb 04, 2016
"I look 10 yrs. younger. I experienced no pain and just a little pressure in the areas affected. Your staff (I do not want to state, in case I forgot someone) did a fantastic job in preparing and helping me before and after the surgery. I made one mistake that cost me a week in healing time. I did not listen to you about not taking blood thinners before and after the surgery (locals). I took Excedrin for a headache one time before the surgery. Will not do that again on any future surgical procedures. You were patient and a bit angry with me. How can I mess up your artwork. Sorry for that. Bottom line, all went well and I will be recommending you to anyone who is looking for great/fantastic facial plastic surgery."
- B.P. /
Office Visit /
Oct 07, 2016
"Dr. Sadati and his staff are really great and help with any questions I had about procedures. I Have had 2 procedures done at his office and each time was quick and painless. thank you"
- C.A. /
Office Visit /
Jan 14, 2012
"PERFECTION REALIZED! - My experience with Dr. Sadati was one of 100% confidence. He was always impeccably dressed, his manner serene yet confident and his explanations of the results I could expect, clear and wholly understandable"
- S. /
RealSelf /
Apr 11, 2018
"Professional and made me feel comfortable with my procedure - Dr. Sadati listened to my concerns and provided feedback about the procedures I was considering. After his recommendations I felt comfortable with my ..."
- Anonymous /
Vitals /
Sep 01, 2016
Previous
Next
AVERAGE PROCEDURES PERFORMED
From 1997 to 2014 the American Society for Aesthetic Plastic Surgery (ASAPS) has compiled data from board plastic surgeons and otolaryngologists to compare what the national average is for each cosmetic procedure.
Over the past ten years, Dr. Kevin Sadati himself has compiled averages, which reflect him to be well above these national averages.

Dr. Kevin Sadati, a nationally recognized expert in facial rejuvenation, developed the natural facelift (technically known as the "Double C Plication technique") in response to patient requests for a discreet, natural facelift result. His technique has been published in the American Journal of Cosmetic Surgery. He has given numerous presentations in national meetings regarding male facial rejuvenation. Dr. Sadati has performed over 3,000 lower face and neck lifts using local anesthesia and twilight sedation without the need for general anesthesia.
Because our facelift and neck lift is minimally invasive, there is no chance of cutting the deep connective tissue known as the Superficial Muscular Aponeurotic System (SMAS). Dr. Sadati folds (plicates) the SMAS in 3 layers and applies gradual facial muscle tightening from top to bottom: slightly less tightening in the cheek area, increasing the tightening as he rejuvenates the jawline and neck muscles. Therefore, the face looks smooth and not pulled, yet the jawline and neck is firm and sharp with high definition. In order to decrease the risk of facial nerve damage that can occur with traditional facelifts, he folds the SMAS instead of cutting the SMAS (Deep plane facelift technique). His technique will ensure long-lasting and natural-looking results. There is minimal downtime and a quick recovery period, with most patients resuming their normal activities within two weeks. During these two weeks we encourage men not to shave their beards or cut their hair too short in order to camouflage the incision lines as they heal. After shaving, there is virtually no sign of incision lines.
After their natural facelifts, patients report being repeatedly told that they "look amazing" even though no one guessed they'd had a facelift or neck lift. Instead, patients were asked if they had lost weight, gotten a new haircut, or taken a relaxing vacation. They looked refreshed and more youthful, but without signs of surgical intervention. Following Dr. Sadati's Natural facelift, male faces will look 10-15 years younger, and their necks will look 20-30 years younger.
Dr. Sadati has been voted by his patients: " The Best Cosmetic Surgeon" in OC register 3 years in a row, " Top Plastic Surgeon in Orange County" in Locale magazine, and received " Best Overall Facial Rejuvenation" award at the national Aesthetic Show by his peers. He also appeared in "the Doctors" show on NBC.
Dr. Sadati stopped doing facelift surgery in hospitals or hospital-affiliated surgery centers over 10 years ago, and instead began doing all of his elective cosmetic surgical procedures in our surgical facility, where he can offer better anesthesia options, such as local anesthesia and twilight sedation.
The male face and neck lift is an outpatient procedure, so no one is hospitalized overnight. Out-of-town patients are asked to stay in a nearby hotel since Dr. Sadati sees all facelift patients the following morning. The first night, most patients sleep comfortably and take extra strength Tylenol for any discomfort. The following morning the head wrap is removed and a light facial garment is applied to reduce swelling. During the first 3 days of recovery, you are able to move about the house. This includes eating, using the bathroom, watching TV, or reading a book. Other than the basic necessities, we ask that you do nothing during these 3 days.
Sutures are removed in 7 days. Patients are not allowed to shave for two weeks. We tell our patients to expect about 8-10 days of recovery before social engagements or being in the public eye, and two weeks for going back to work ( now you can shave without visible signs of surgery).
As a general rule, the more procedures one has done at the same time, the greater the chance that an increase in bruising and swelling will occur, and thus a little longer healing time is required. For a male lower facelift, 4 weeks of recovery is required for full activity like exercising, golfing, and tennis.
finding a QUALIFIED Surgeon
There is an infinite amount of information about facelift surgery accessible online, some beneficial, some quite confusing. Many patients learn about treatment options and narrow their search for a facial plastic surgeon on review sites such as Realself and Yelp. Then, they make one, two, or more consultation appointments, and on the basis of these consultations determine who will be their facial plastic surgeon. Some patients already have a particular plastic surgeon in mind, based on the recommendation of satisfied patients or the surgeon's reputation online. Nonetheless, you should consider the following criteria after your consultation to determine if a surgeon is qualified to perform your facelift surgery.
Is this person trustworthy and likable? Will I enjoy seeing him/her over the course of my surgery and recovery?
Did he paid attention to my medical history and examine me in detail?
Did my facial surgeon truly listen to me about the improvement of the area that I am concerned, or did he give me a list of procedures that he wants to perform?
Does this surgeon have an artistic eye and a thorough understanding of male aesthetic surgery? Can he give me exactly what I am looking for?
Did he discuss my anesthesia options: local anesthesia & twilight sedation vs. general anesthesia?
Does he have an abundance of before and after pictures of male face and neck lift patients?
Did I get a sense of professionalism, friendliness, and accommodation from the staff?
Did the staff pressure me or try to 'sell' the procedure to me?
Does this surgeon exclusively perform facial rejuvenation with thousands of facelifts under his belt, or perform all types of surgeries like breast and body contouring? Jack-of-all-trades, master of none.
For more information on facelifts for men and to see if you are a good candidate, contact Dr. Sadati's office today to schedule a complimentary consultation. You and Dr. Sadati can discuss your goals and decide what the next step should be toward becoming a more youthful and refreshed version of you.
For out of state and international patients, we require patients to send us their facial photos for evaluation and recommendation prior to flying to Orange County, California for your one on one consultation.
To see real results of patients who have undergone a surgical facelift, please visit our male facelift gallery page. We hope that these photos can help you learn more about the procedure and help you feel more confident about what Dr. Sadati can do for you.
Dr. Sadati's Facelift Article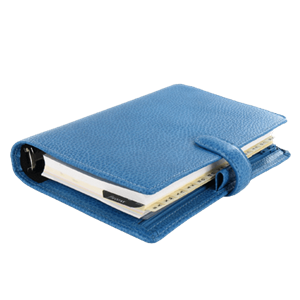 Plan Your Procedure
Recovery Time

1-2 weeks

Average Procedure Time

3 hours

Post-op Follow-up

1 day, 1 week, 2 months

Procedure Recovery Location

Out Patient
Contact Us
Related Procedures