As we age, our skin starts to weaken, lose elasticity, droop, and sag. Gravity, environmental exposure, and genetics each play a role in our aging process, inevitably taking their toll on our once youthful faces and necks, and creating undesirable facial contour. Quite simply, we no longer look the way we did in our 20s and 30s.
Orange County facial plastic surgeon, Dr. Kevin Sadati is pleased to offer female facelifts to help diminish these issues and reveal a more youthful appearance that coincides more with how we feel on the inside. With a facelift, sagging skin is excised, droopy features are elevated, and wrinkles are smoothed and reduced. This procedure will shave years off of your aging appearance and enhance your lovely feminine features, restoring a youthful glow.
Call the Gallery of Cosmetic Surgery today to schedule a private Newport Beach facelift consultation Today. Dr. Sadati and his staff will be happy to sit down with you to discuss all of your options.
Orange County Facelift Video
Female Facelift Reviews
"Lower Face Lift - Dr. Sadati and his staff are exceptional. The information that was provided to me on line and in person, made me feel completely prepared for my procedure. I was referred by a friend of mine (a nurse) who had the same procedure and looks wonderful years later. Dr. Sadati is a true artist. My personal result (with only local anesthesia) was more than I'd hoped for or imagined. My husband has now also had surgery for his lower eyes and looks great."
- Anonymous /
Vitals /
Nov 12, 2013
"I'm very happy with the result.He is very sweet and all the people in his office are very helpful, - very good."
- Anonymous /
Vitals /
Jul 05, 2016
"Really smooth - Much easier than Ithought,, Dr. Sadati has a great group, helping you through the process."
- Anonymous /
Vitals /
Jul 29, 2016
"Everything Dr. Sadati promised came true! Better than I even expected. - I am 61 years young had a sagging jaw line, neck and tired eyes. There was zero pain during or after the procedure. Everyone is telling me how great I ..."
- Anonymous /
Vitals /
Jun 10, 2016
"Very easy, no pain ever, glad I had it done - Oh my gosh, Dr. Sadati was awesome. I reccomend Dr. Sadati, you'll be glad you did."
- Anonymous /
Vitals /
Jun 23, 2016
Previous
Next
Average Procedures Performed
From 1997 to 2014 the American Society for Aesthetic Plastic Surgery (ASAPS) has compiled data from board plastic surgeons and otolaryngologists to compare what the national average is for each cosmetic procedure.
Over the past ten years, Dr. Kevin Sadati himself has compiled averages, which reflect him to be well above these national averages.

There are various techniques used today to perform a female facelift. Facial anatomy, skin laxity, and your overall aesthetic goal will determine the best approach for your facial rejuvenation. Each procedure will be unique to you, our patient, and will vary based on the type and location of the incision, the number of tissue layers affected, the plane of elevation, and the level of invasiveness.
Finding the right surgeon can be an overwhelming experience. Some plastic surgeons will recommend procedures that you don't need or even want. Dr. Sadati relies on your input, as well as his expertise, to create a rejuvenation plan that you can feel excited about. There are a number of things you can do to make choosing your surgeon a little easier.
Always study the before and after photos. Can you picture yourself wearing the type of results being shown? Dr. Sadati posts numerous before and after photos for you to view and evaluate. If you know someone who has had a face lift with the surgeon you are going to use, talk to them and ask questions. Feel free to ask what their overall experience was with the procedure, the surgeon, and staff. You will feel more confident if you understand what's involved with the surgery and your post operative care. If you do not know of someone, ask the surgeon's staff to put you in contact with a previous patient that you can speak with. Dr. Sadati and his staff can provide you with patient references to speak to.
Look at the surgeon's staff. Believe it or not, that can tell you a lot about the surgeon's vision of beauty. Does the staff look natural or surgically corrected? Do they represent the type of look you're envisioning for yourself?
Lastly, look at the cost of orange county facelifts, but make sure you are comparing similar procedures that will deliver similar results. Procedures that provide longer lasting, beautiful results may cost a little more than procedures like Lifestyle Lift, Quicklift, Sonobella Lift that promise a quicker recovery and a smaller incision, but deliver results that fade within 18-24 months. Have an idea of what you want and find a surgeon you trust with the skill, artistry, and attention to detail to deliver it.
It's important that you feel good about who is going to do your cosmetic surgery; after all, it's your face, and you want to have the best possible results.
The skin-only facelift has been around since the early 1900s. Known as a cutaneous facelift, this technique is less invasive because it solely addresses the skin. The result of this surgery is a bit more subtle than some of the newer muscle tightening procedures. Dr. Sadati does not perform this type of facelift due to lack of longevity.
Dr. Sadati has pioneered a revolutionary SMAS plication technique that is considered the next generation of High Definition Facial Rejuvenation Technique. He is particularly known for creating natural, non-operated looking results for patients. This can be credited to his extensive experience as well as his surgical finesse and natural artistic talent. Along with years of studying and training, Dr. Sadati has experience as a painter and sculptor, which embodies his artistic eye for, and appreciation of, aesthetic harmony. He believes that this is key to creating beautiful, natural-looking results in cosmetic surgery.
His technique has been published in the American Journal of Cosmetic Surgery as "The Double C Plication Technique", or the Natural Facelift as Dr. Sadati calls it. Dr. Sadati uses an innovative technique to give the patient a more natural lift to the face and neck. Essentially, a gradual tightening is applied to the entire lower face and neck muscles during the procedure. This prevents the area around the lips and eyes from appearing too tight and pulled back and also prevents the common bunching of the skin around the hairline, yet tightens the jowls and neck firmly. For patients, one of the biggest benefits is the fact that the procedure is performed using local anesthesia and twilight sedation; therefore, patients do not experience nausea and vomiting after surgery. In addition, it reduces the cardiac and pulmonary complications associated with general anesthesia.
The results are long-lasting, and will take between 10 and 15 years off of a patient's face and neck. Also, the recovery is quicker, easier and less painful than that of a traditional facelift. Most patients take extra strength Tylenol after surgery instead of prescription-strength pain medications. No facial nerve damage can occur since his technique avoids getting too close to the facial nerve.
Dr. Sadati is an expert in this procedure. He is one of the most sought-after facial plastic surgeons in California, performing over 3000 lower face & neck lifts in his career. He has been invited to speak at many national conventions about this revolutionary technique. He has been voted by his patients: " The Best Cosmetic Surgeon" in OC register 3 years in a row, " Top Plastic Surgeon in Orange County" in Locale magazine, and received " Best Overall Facial Rejuvenation" award at the Aesthetic Show by his peers. He was also featured on " The Doctors" on CBS.
Deep Plane Lift / Traditional
The deep plane lift is a more invasive surgical procedure that requires a longer incision. This incision begins near the temples, continues around the ear, and ends near the lower scalp. Deep plane facelifts are performed under general anesthesia. Compared to the Natural facelift, deep plane facelifts are associated with increased complications, a longer recovery period and less natural results (such as a pulled look around the mouth or tissue bunching at the hairline). Unlike traditional/ deep plane facelifts, the Natural facelift doesn't require general anesthesia. It is performed under local anesthesia with twilight sedation to ensure the patient's comfort and safety. During the procedure, Dr. Sadati applies gradual muscle tightening to the patient's face and increase tightening on the neck tissue. The face will look refreshed without over tightening while the neck tissue becomes smooth and tight. This will result in a smooth and rejuvenated appearance without causing a "pulled back" artificial effect.
Another benefit of the Natural facelift is that, because it is minimally invasive, there is no chance of cutting the deep connective tissue known as the Superficial Muscular Aponeurotic System (SMAS). This decreases the risk of facial nerve damage that can occur with traditional facelifts. Instead, Dr. Sadati will tighten the SMAS in three layers to ensure longevity and natural looking results while reducing risks and complications associated with a traditional facelift.
A relatively quick procedure, the natural facelift takes approximately two hours to complete while the traditional facelift may take up to six hours. There is minimal downtime and a quick recovery period, with most patients resuming their normal activities within seven to ten days.
For patients who do not need a full facelift, the Natural Mini facelift is a way to improve the early visible signs of aging on the lower face and neck. It is particularly beneficial for patients in their 40' and 50's who feel that their lower face and neck is older than how they feel. The Natural mini facelift is performed under local anesthesia with twilight sedation. Dr. Sadati addresses the cheeks, jowls, and neck by removing excess tissue and applying gradual muscle tightening to the patient's lower face and neck tissue. The face will look refreshed (but not "over tightened") while the neck tissue becomes smooth and tight. This results in a smooth and rejuvenated appearance without causing a "pulled back" artificial effect. Many of our female patients report that they have returned to wearing necklaces because they are no longer self-conscious about the sagging skin on their necks. Our patients report a smooth neck that looks good with or without a tie.
Because the Natural Mini facelift is minimally invasive, there is no chance of cutting the deep connective tissue known as the Superficial Muscular Aponeurotic System (SMAS). This decreases the risk of facial nerve damage that can occur with traditional facelifts. Instead, Dr. Sadati will tighten the SMAS in two layers to ensure long-lasting and natural-looking results. There is minimal downtime and a quick recovery period, with most patients resuming their normal activities within a week. The procedure will erase 10 years of your face and the results last more than 10 years.
Dr. Sadati's facelift technique has been published in the American Journal of Cosmetic Surgery. He has given numerous presentations at national meetings regarding this technique. Dr. Sadati has performed over 3,000 facelifts and neck lifts in his Orange County office.
Although patients appreciate that their facelift does not require a general anesthetic, they are understandably concerned about the procedure. Dr. Sadati goes to great lengths to create a calm and comforting atmosphere, which alleviates much of the patients' stress. He will not start the numbing process until the patient is completely relaxed.
All of Dr. Sadati's surgical team are genuinely caring and sympathetic to his patients' needs. The staff speaks softly and gently, which gives patients confidence during their procedure and contributes to a positive and reassuring experience. Frequently patients are so relaxed that they close their eyes and drift off to sleep.
Dr. Sadati's injection technique is a key component of patient comfort. He uses a very small needle and a gentle touch. The nerve blocking technique lasts over nine hours, so strong narcotics are not necessary for pain management. There is no nausea or vomiting associated with this procedure since it is not performed under general anesthesia.
During the surgery, Dr. Sadati will employ a double layered muscle-tightening (plication) technique. This applies gradual tension to facial muscles from the cheeks down to the neck area. This results in less pulling on the corners of the mouth and more tightening of the jaw, which contributes to the natural results of the lower facelift. At the same time, there will maximum tightening of neck tissue, resulting in a smooth and younger looking neck.
After the procedure is completed, a gauze bandage dressing is applied. Patients may experience feelings of pulling and tightness. These are indications of a successful procedure and signal the path to recovery.
With a local anesthetic, you will not experience any surgical after-effects such as nausea or grogginess. Instead, when your facelift is complete, you'll be encouraged to sit up and then walk around. We offer refreshments and beverages that include fresh fruit smoothies and a nutritious anti-oxidant drink. As a precaution, your vital signs will be closely monitored and you'll be discharged only after a thorough post-op review.
You will likely experience some slight tightness around the ears and jawline on the first night after surgery. Any discomfort can be effectively managed with Tylenol. We will also provide you with prescription pain medication just in case it's needed. In our experience, most patients are delighted with the ease and comfort of the procedure and recovery.
Patient care and Customer service are key components of our practice, and Dr. Sadati will personally call you to follow up after your surgery. You will be given Dr. Sadati's 24-hour contact number in case you need assistance outside of business hours.
The day after your facelift, you will return to our Orange County office to have your dressing removed. You'll be instructed to wear a light elastic wrap (provided by our office) for 48 hours. Any discoloration, swelling or tenderness around the incisions should subside within a week. Exterior sutures are dissolvable therefore will be absorbed by your body.
Post-operative recovery is quick. Swelling can be minimized by the use of ice and by keeping the head in a slightly elevated position when sleeping. Dr. Kevin Sadati suggests using a homeopathic remedy called Arnica Montana to reduce inflammation and aid in your recovery.
Results can be seen immediately following surgery. The amount of recovery time varies depending on the person, but most patients report they are ready to resume their normal activities within a week, with a return to more strenuous activity at the 4-week mark.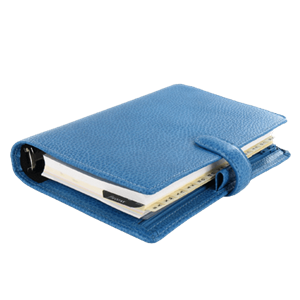 Plan Your Procedure
Recovery Time

1-2 Weeks

Average Procedure Time

2 Hours

Post-op Follow-up

1 Day, 1 Week, 2 Months

Procedure Recovery Location

Out Patient
Contact Us
Dr. Sadati's Facelift Article
A facelift is a fantastic way to revive the youthfulness of the face, but not everyone is a candidate for facial surgery. BOTOX®, injectable fillers, a liquid facelift, chemical peels, and Radio-frequency microneedling are examples of some nonsurgical procedures that can assist in smoothing out wrinkles, improving fine lines, and adding facial volume. There is a new, FDA-approved microneedling system for nonsurgical facial rejuvenation that offers a revolutionary way to contour and tighten the face. By using radio frequency that heats the area underneath the skin and producing very small "wounds," Vivace encourages the body to create new collagen, a naturally occurring skin tightening substance. Vivace Microneedling combines radio frequency energy through microneedles and delivers rejuvenation into the skin through each needle. This procedure tightens the skin while stimulating new growth.
Vivace Microneedling requires very little downtime and can be performed with a topical anesthetic in under an hour at Dr. Kevin Sadati's office. It is minimally invasive and virtually painless. Vivace Microneedling improves the appearance of fine lines and wrinkles, pore size, scars, tone and texture, and overall skin rejuvenation. For patients who are on the borderline of nonsurgical vs. surgical rejuvenation, Vivace offers a fresh nonsurgical option.
Risk associated with facelift
There are uncertainties and risks involved with any surgery. Although significant complications from facelifts are rare, risks may include nerve damage, infection, bleeding, and adverse reaction to the anesthesia. Smokers stand an increased risk for poor healing. Traditional facelift increases the risk of nerve damage and also risks associated with general anesthesia. However, the Natural lift performed by Dr. Sadati avoids facial nerve injury and general anesthesia-related risks since it is a minimally invasive facelift and also performed under local anesthesia.
Finding A qualified surGeon
There is an infinite amount of information about female facelift surgery accessible online, some beneficial, some confusing. Many patients learn about treatment options and narrow their search for a facial plastic surgeon on review sites such as Realself and Yelp. Then they make one, two, or more consultation appointments, and on the basis of these consultations determine who will be their facial plastic surgeon. Some patients already have a particular plastic surgeon in mind, based on the recommendation of satisfied patients or the surgeon's reputation online. Nonetheless, you should consider the following criteria during and after your consultation to see if this surgeon is qualified, and who you trust, to perform your facelift surgery.
During the consultation, did I meet with the doctor who will perform my surgery or am I expected to make a decision based on meeting with the doctor's staff?
Is this doctor likable? Will I enjoy seeing him/her over the course of my surgery and recovery?
Did he dedicate time and exhibit patience as he discussed and described the procedure? Did I feel comfortable asking questions and with his overall bedside manner?
Did he pay attention to my medical history and examine me in detail?
Did my facial surgeon truly listen to my area of concern, or did he give me a menu list of procedures that he wants to perform?
Does this surgeon have artistic eyes and understand my aesthetic sensibility? Can he give me exactly what I am looking for?
Did he discuss my anesthesia options: local anesthesia & twilight sedation vs. general anesthesia?
Does he have abundant before and after pictures of different types of female face and neck lifts available for me to evaluate? Do they look naturally rejuvenated or do they look like Barbie dolls? Do his patients look the way I envision myself looking after facelift surgery?
Did I get a sense of professionalism, friendliness, and accommodation from the staff? Does the staff look natural with proportional features or unnatural with a pulled look, overfilled lips, and cheeks?
Did the staff pressure me or try to sell the procedure to me?
Is this surgeon a facial specialist who exclusively performs facial rejuvenation, with years of experience and thousands of facelifts under his belt, or does he perform all types of surgeries like breast and body contouring? Jack-of-all-trades, master of none.
For more information on female facial rejuvenation and to see if you are a good candidate, contact Dr. Sadati's office today to schedule a consultation. You can go over your goals with Dr. Sadati and decide what the next step should be to become a more youthful you. For out of state and international patients, we require patients to send us their facial photos for evaluation and recommendations prior to flying to Orange County, California for your one on one consultation.
how long the facelift results 
The results will vary from person-to-person. There is no set time to say how long a facelift will last since no one can predict changes in your health, stress level, or environmental exposure. From patient to patient, the elements that affect facial aging will vary. A well-performed facelift surgery will generally set the clock back about 10-15 years, but the aging process will continue. There is no magic solution to stop it. However, facial aging is a dynamic process.
Based on Dr. Kevin Sadati's cosmetic surgery experience, a patient's face should still have more tone, firmness, and a more youthful neck years after an initial facelift surgery. Patients will continue to look younger than they would have if they had never had surgery at all. However, the genetic aging process, the degree of sun exposure and sun protection, smoking, various diseases and medications, diet, exercise and weight maintenance will also play significant roles in accelerating or slowing down the aging process.
Remember, with facelift surgery the goal is to look like you, only younger and to continue to take care of yourself from the inside out to help obstruct the facial aging process.
Related Procedures