Facelift and Neck Lift with Local Anesthesia and Mild Sedation near Costa Mesa*
Female Facelift Front View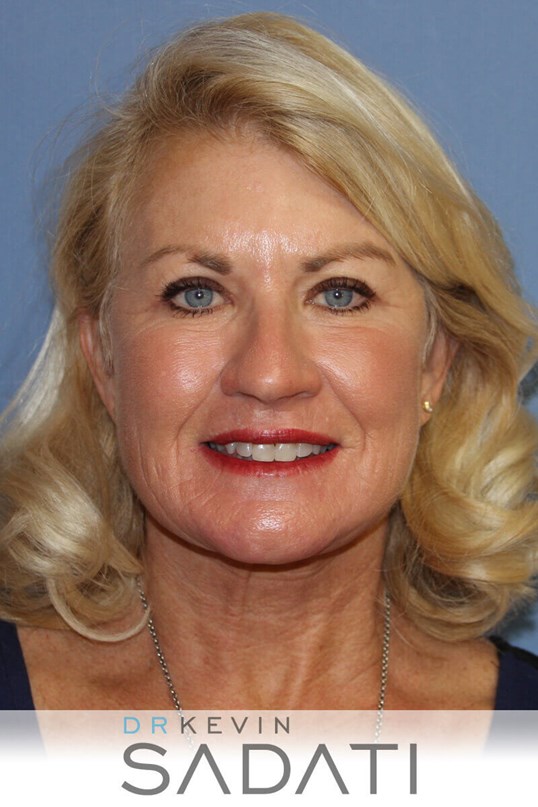 Female Facelift Left View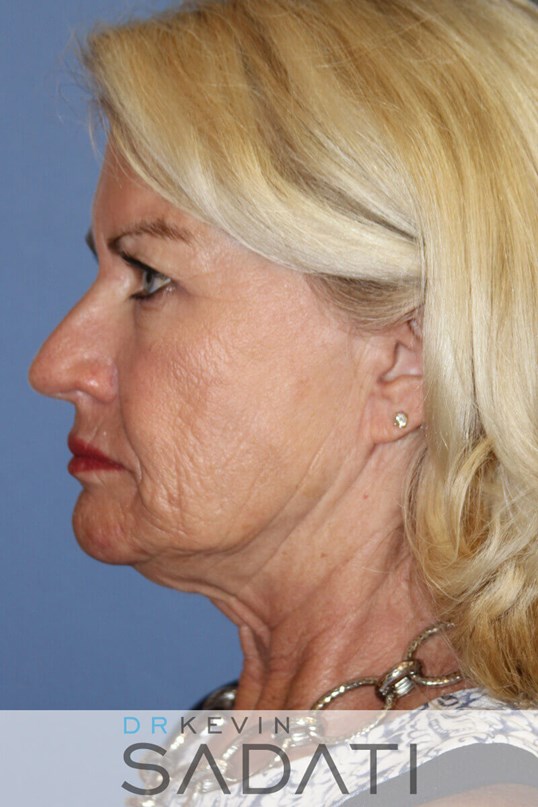 Female Facelift Right View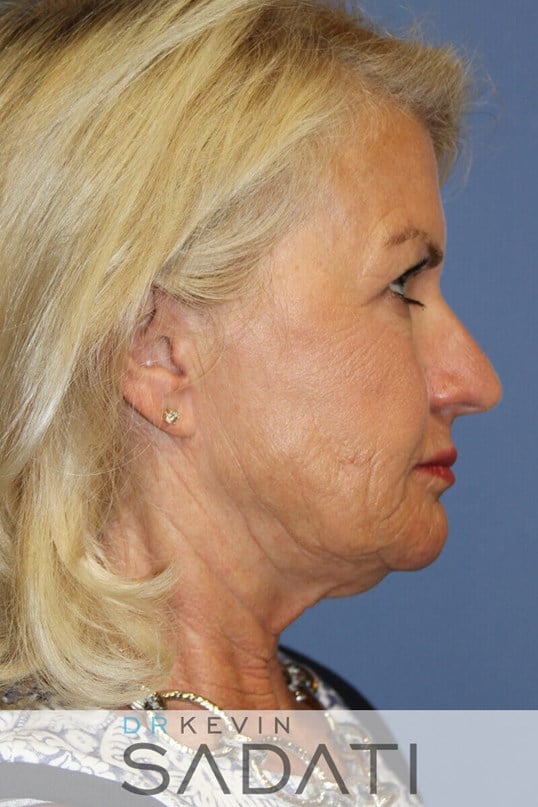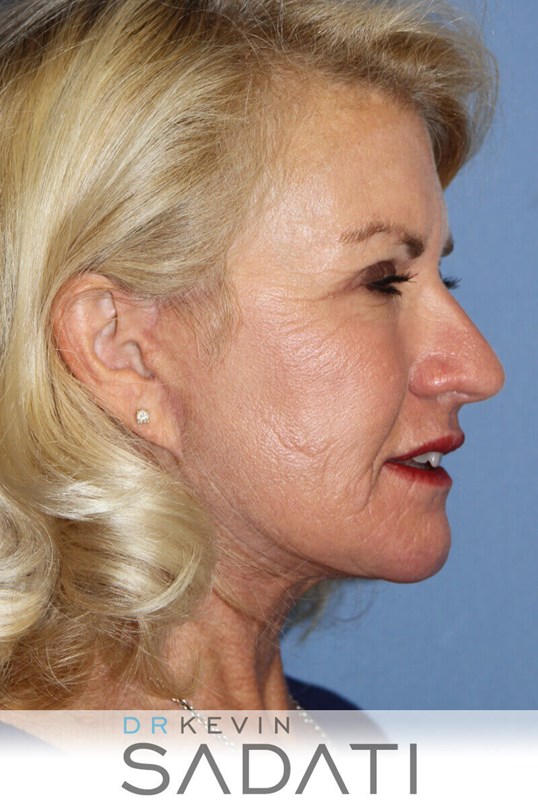 Orange County Facelift Expert
Trust your face in the hands of a facial specialist. With Dr. Kevin Sadati's minimally invasive face and neck lift, there is no need for general anesthesia.
Over 3000 patients have had their lower face and neck lift performed by Orange County facelift specialist Dr. Kevin Sadati. Using his Double "C" Plication (muscle tightening) technique, his patients receive a refreshed, youthful appearance without a 'pulled' or 'artificial look' often associated with a facelift. Dr. Kevin Sadati's patients refer to his revolutionary lower face and neck lift as the Natural Lift or Natural Facelift, because of its natural looking, non-operated results. The Natural Facelift is performed in office, under local anesthesia and twilight sedation. There is no need for general anesthesia in order for the patient to under go a comfortable cosmetic surgery experience.
The American Journal of Cosmetic Surgery published Dr. Kevin Sadati's unique muscle tightening technique in 2011. Since then, he has been invited to premier facial plastic surgery conventions such as the American Academy of Facial Plastic Surgery, American Academy of Cosmetic Surgery and AOBOO-HNS in order to educate other plastic surgeons. Dr. Kevin Sadati continues to receive rave reviews from both his peers and his Newport Beach facelift patients for his renowned Natural Facelift.
Location