Male Facelift and Upper Eyelid Surgery near Irvine, Orange County**
Procedure Details
Like many men who are active and energetic, this handsome man wanted to have a tighter neck and firmer facial features. He was referred to our clinic by one of his friends who was very happy with her results. With age, this patient started to notice his skin and had begun to sag along his face, jaw line and neck. He scheduled a consultation with renowned cosmetic surgeon, Dr. Kevin Sadati to discuss his concerns. Dr. Sadati determined his Natural Facelift and neck lift would correct the patient's concerns. The procedures were performed in office, without the need of general anesthesia. Because local anesthesia was all that was required, the patient recovered from his Natural Facelift with minimal downtime and discomfort. There are a variety of neck lift techniques available for men, and the appropriate technique will be tailored to their specific needs.
More
Male Facelift Before and After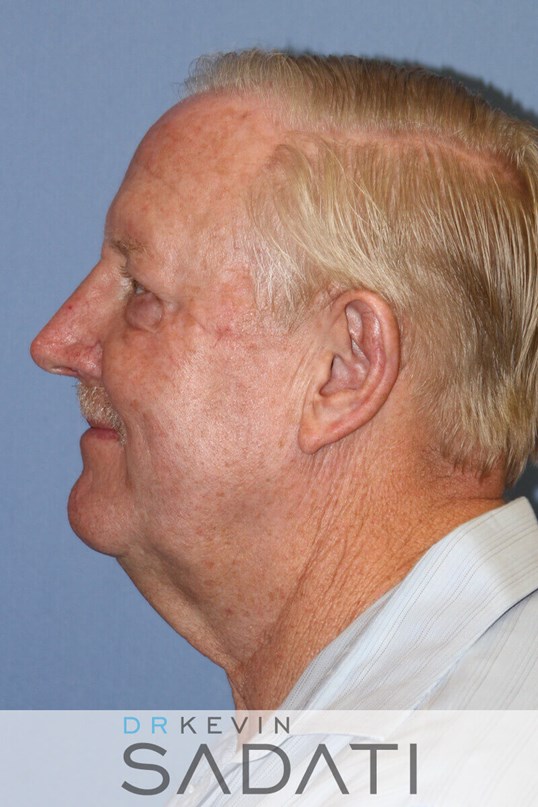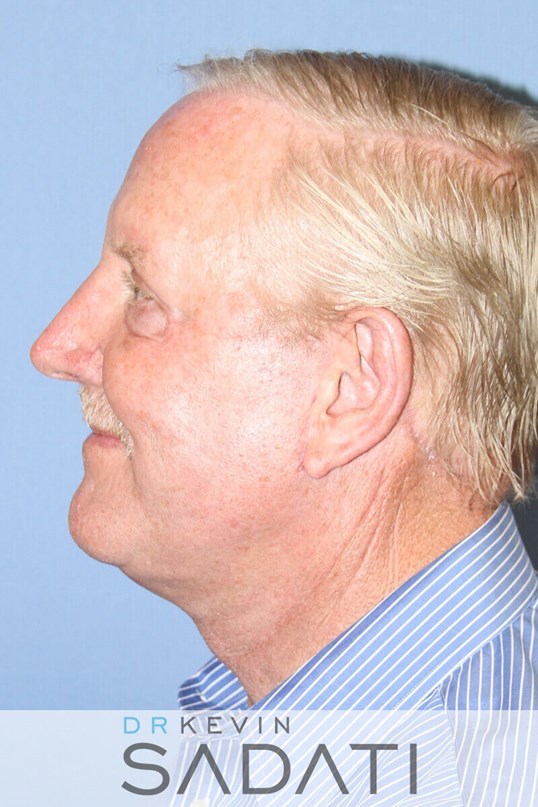 Orange County Facelift for Men
While there is not much difference in working on a male face compared to a female face when it comes to anatomy, Dr. Kevin Sadati recognizes that men might have different issues and concerns than women. He strives to ensure that the men in his office feel comfortable discussing their goals and desires, and knows that it is important to emphasize masculinity rather than reduce it.
Location