Sagging Jowls, Skin Laxity and Elasticity Loss Fixed With The Natural Facelift*
Procedure Details
Sagging jowls, skin laxity and a loss of elasticity in her face caused this patient to reach out to Dr. Sadati. He suggested his revolutionary Natural Facelift as it would address all of her concerns with optimal results. Her procedure was performed within the comfort of Dr. Sadati's Newport Beach surgery center, and she was able to go home the same day. Her recovery went smoothly, as general anesthesia wasn't needed, and she resumed her normal schedule within a week of surgery.
More
Facelift Front View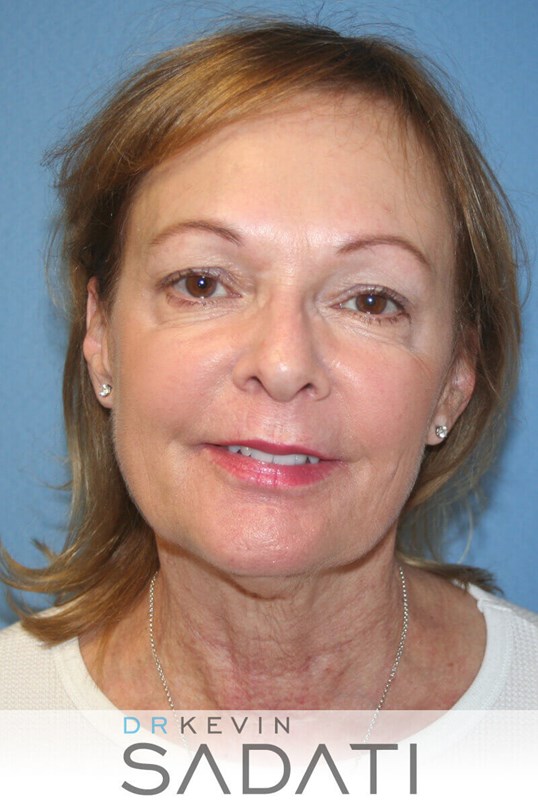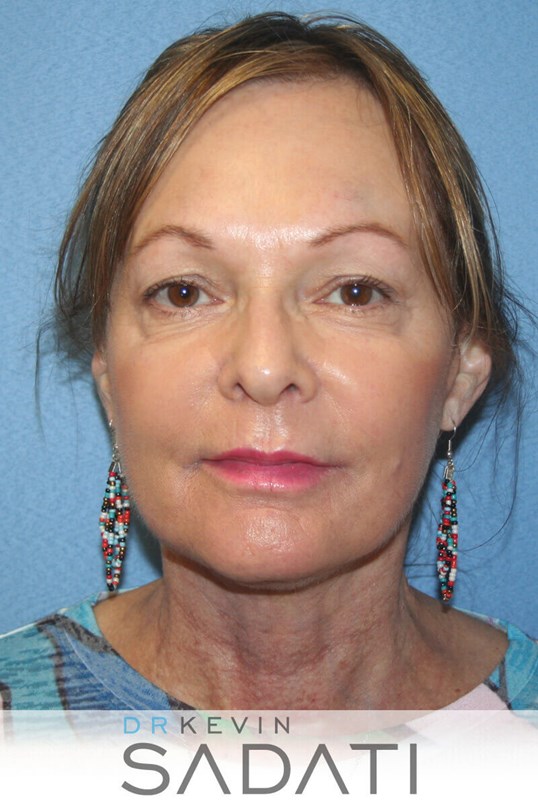 Facelift Left View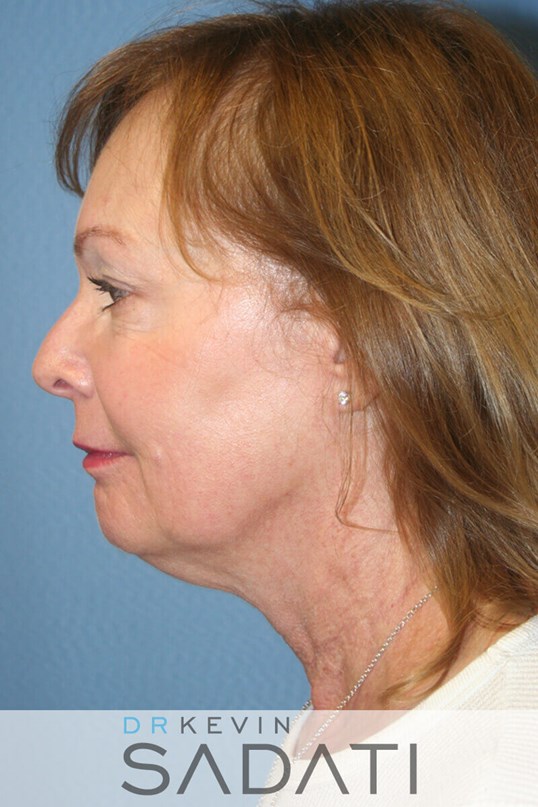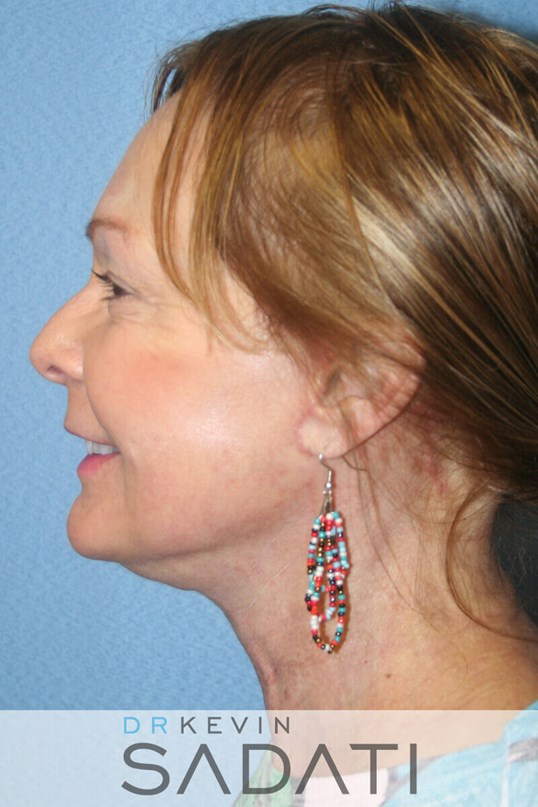 Facelift Right View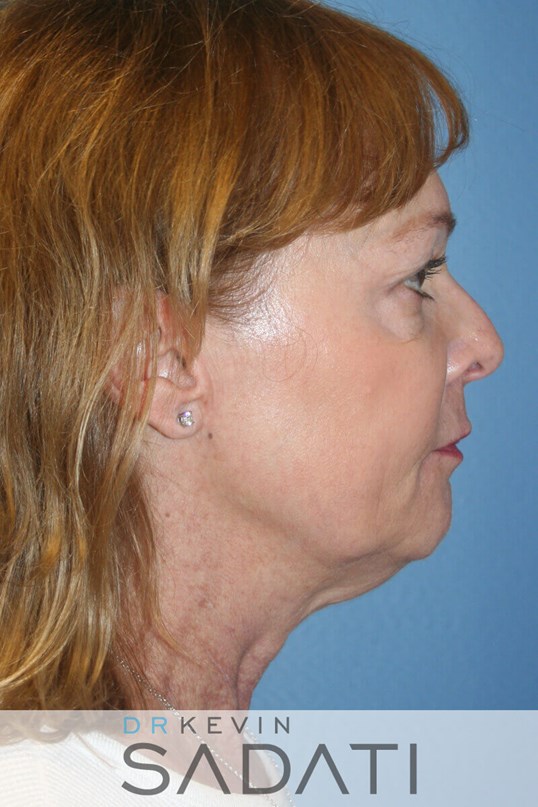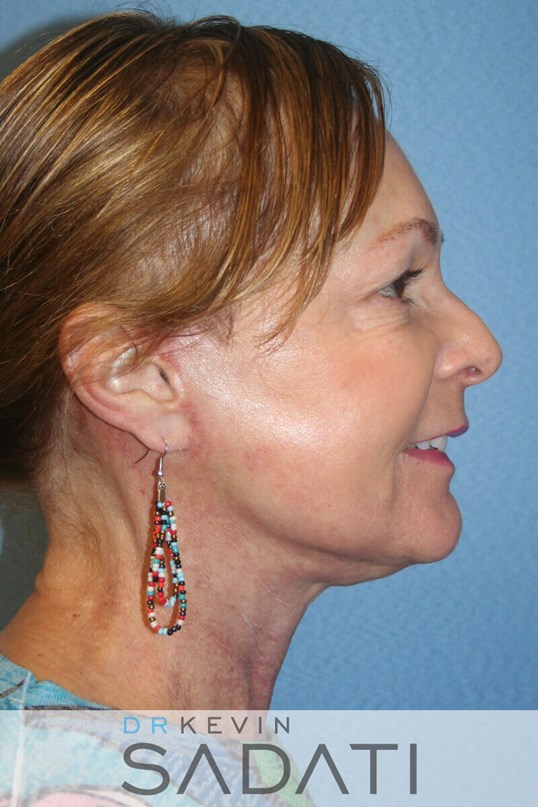 California Facelift Specialist
A respected leader in his field, Dr. Sadati's innovative Double C Plication technique was published in the March 2011 edition of the American Journal of Cosmetic Surgery, the most prestigious medical publication in the industry. In addition, Dr. Sadati has been invited to speak about his natural facelift technique and exceptional results at medical conferences and conventions around the country. As the innovator of this approach with over 2500 successful facelifts, Dr. Sadati is often called upon to teach his Double C Plication technique to other leading plastic surgeons.
Guiding Dr. Sadati's success is a blend of his surgical skill, unique artistic eye and attentiveness to his patients' needs and desires. Always striving for perfection, he is skilled at achieving his patients' precise objectives while ensuring a natural outcome. With years of experience and countless successful procedures, Dr. Sadati has cultivated a reputation as one of the best facelift surgeons in his area.
Location