Dr. Kevin Sadati offers patients a quick and simple way to feel better and more energized when diet, sleep, and exercise are not doing the trick alone. Patients who are in good health but find themselves feeling sluggish could be Vitamin B-12 or Vitamin C deficient. While foods such as fish, dairy, and meat are a great way to take in these important resources, some of our patients need a little bit more. During a short visit to our Newport Beach plastic surgery office, Dr. Sadati can provide patients with Vitamin B-12 and Vitamin C injections to supplement their diet with these energizing shots to boost mood, energy, and cognitive function. In addition, for patients who have hit a roadblock with their weight loss plan, lipotropic injections (known as the "lipo" shot) are also available at our office. If you have been feeling run down or fatigue, or would like a little assistance to lose those last few pounds, we invite you to call our office to learn more about our energy-boosting, mood-accelerating, weight loss injections. During your visit, Dr. Sadati may recommend a combination of injections or advise you to receive them once a month as needed. Call today and learn more.
Candidates for Vitamin B-12 injections may experience some of the following symptoms:
Feeling sleepy (even after a good night's sleep) or fatigued
Feeling sluggish after a long night out
Easily tired
Lack of concentration
Poor dieting results
Irregular bowel movements
Reviews
"10 stars if that was an option. My results are exactly what I wanted. I knew Dr. Sadati was my surgeon of choice at my first consultation. He spent time meticulously describing the pre, during, post events which made me believe he would be equally detailed and meticulous when it came to my procedure (neck and lower face lift, upper bleph). My healing was fast but I committed to ~everything~ that was suggested. I never needed a pain pill - not even a Tylenol."
- Anonymous /
Healthgrades /
Aug 29, 2017
"Awesome Experience - I had been thinking about cosmetic surgery for about 5 years. I turned 60 this year and decided that it was time. After interviewing several doctors, I visited Dr Sadati. Wow! I immediately felt comfortable as he explained the process and what I could expect. I had a lower face and neck lift, upper and lower blepharoplasty, laser under my eyes, and buccal fat removal. My recovery has been..."
- P. /
RealSelf /
Nov 01, 2018
"Dapper Doctor, Incredible Experience - Dr. Sadati and his staff exceeded my expectations in every way possible.I had originally decided to meet with Dr. Sadati after finding him online. His incredible reviews were what drew me to the consultation. When I met with him, I was there strictly for a consult. After speaking with him and his staff for over an hour, and having been accommodated with my my specific schedule, I opted to..."
- M. /
RealSelf /
Oct 26, 2018
"I had an amazing experience with Dr Sadati and all of his staff. I had a lower face and knock lift. During the initial consult he will take the time to explain everything but most importantly he listens to your concerns and will not try to tell you what to do. He knows  more than you what needs to be done to achieve the optimum natural look.  I recommend you express your concerns and let him decide what you need done.  I have never seen any of his patients overdone. If you are looking for a natural look he is your doctor. He is accessible after the surgery if you have any post op concerns. Thank you Dr Sadati !"
- T.P. /
Yelp /
Oct 23, 2018
"I've been getting facials here for about a year or so now with Fernanda and she has completely changed my skin. I've had horrible acne for years now & the acne peel she does on me works very well! She is also so sweet and knowledgeable!"
- A.S. /
Yelp /
Oct 12, 2018
Previous
Next
Essential B vitamins, including Vitamin B-12, are excellent building blocks for a healthy cardiovascular and neurologic system. They help in the growth and development of the breakdown of fats, alcohol, and certain carbohydrates. In addition, they are known for promoting healthy hair, skin, and nails.
Vitamin C also offers a number of benefits. Providing an instant "immune boost," this injection helps reduce the severity of the common cold and helps keep the skin healthy for wound healing. From an aesthetic standpoint, Vitamin C can also serve as an antioxidant and help improve skin elasticity.
At the office of Dr. Sadati, Vitamin B-12 and Vitamin C injections can be administered according to your needs and symptoms. The appointment is generally quick and easy. The injection will be administered directly into the muscle of the thigh or the upper arm so that it can be absorbed directly into the bloodstream. A Vitamin B-12 injection will cause a stinging sensation as most injections do. To maintain a higher level of Vitamin B-12, we may recommend additional injections every 3 – 6 months.
The injection site may be sore, itchy, or swollen after your visit to our office. This is a normal reaction in the skin. It is important to take good care of yourself before and after injections to avoid more side effects. For example, it is not a good idea to drink alcohol the night before the injection or hours after so you will not have serious side effects. Please call our office if you have any questions or feel like you are having a reaction to the medication.
The plastic surgery office of Newport Beach plastic surgeon Dr. Kevin Sadati is proud to offer area patients the following vitamin injection services:
Vitamin B complex + Vitamin B5
Meant for hair + skin + nails
This cocktail of vitamins plays an important role in keeping your body functioning well. Helps promote healthy skin, hair growth, and repair brittle nails. Great add-on to enhance facial results.
Vitamin B12 + Lipotropic
Helps burn fat and calories, boosts workouts, aids in metabolism, fatigue, weight loss, energy
Lipotropic injections are a nonsurgical treatment for burning body fat by injecting substances into the body. Lipotropic injections help fat dissolve by aiding the rate of metabolism.
Vitamin C + Absorbic Acid
An antioxidant loaded shot that boosts the immune system. The ultimate cold rescue. Meant to reduce systems of a cold or prevent one. Vitamin C is also an antioxidant, so it helps to fight the free radicals in the skin that lead to premature aging. Great for before-and-after travel!
Gives you energy and helps you with weight loss, higher metabolism, deeper sleep, better mood and balanced immunity. It also increases your mental clarity and decreases headaches.
Cortisone shot
Aids in decreasing zits that pop up overnight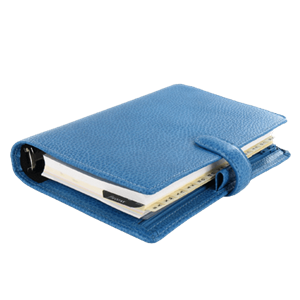 Please call our office to speak to our friendly staff to schedule an appointment. Vitamin injections can help you feel less sluggish and give you the extra energy you may need to reach your daily and fitness goals. We would like to explore the options with you at a private consultation in our office.
Related Procedures