Orange County plastic surgeon Dr. Kevin Sadati offers CoolSculpting to men and women who desire a slimmer figure. CoolSculpting, or cryolipolysis, is a nonsurgical procedure for reducing fat. Unlike surgical techniques such as liposuction, this procedure targets stubborn pockets of fat through an innovative cooling process. The CoolSculpting technology crystallizes fat cells which are then naturally processed from the body over a period of several months. The procedure does not require any incisions as it utilizes a modern cryolipolysis method. If you want to reduce pesky love handles or belly fat, call the Gallery of Cosmetic Surgery in Orange County, CA today.
Reviews
"10 stars if that was an option. My results are exactly what I wanted. I knew Dr. Sadati was my surgeon of choice at my first consultation. He spent time meticulously describing the pre, during, post events which made me believe he would be equally detailed and meticulous when it came to my procedure (neck and lower face lift, upper bleph). My healing was fast but I committed to ~everything~ that was suggested. I never needed a pain pill - not even a Tylenol."
- Anonymous /
Healthgrades /
Aug 29, 2017
"Awesome Experience - I had been thinking about cosmetic surgery for about 5 years. I turned 60 this year and decided that it was time. After interviewing several doctors, I visited Dr Sadati. Wow! I immediately felt comfortable as he explained the process and what I could expect. I had a lower face and neck lift, upper and lower blepharoplasty, laser under my eyes, and buccal fat removal. My recovery has been..."
- P. /
RealSelf /
Nov 01, 2018
"Dapper Doctor, Incredible Experience - Dr. Sadati and his staff exceeded my expectations in every way possible.I had originally decided to meet with Dr. Sadati after finding him online. His incredible reviews were what drew me to the consultation. When I met with him, I was there strictly for a consult. After speaking with him and his staff for over an hour, and having been accommodated with my my specific schedule, I opted to..."
- M. /
RealSelf /
Oct 26, 2018
"I had an amazing experience with Dr Sadati and all of his staff. I had a lower face and knock lift. During the initial consult he will take the time to explain everything but most importantly he listens to your concerns and will not try to tell you what to do. He knows  more than you what needs to be done to achieve the optimum natural look.  I recommend you express your concerns and let him decide what you need done.  I have never seen any of his patients overdone. If you are looking for a natural look he is your doctor. He is accessible after the surgery if you have any post op concerns. Thank you Dr Sadati !"
- T.P. /
Yelp /
Oct 23, 2018
"I've been getting facials here for about a year or so now with Fernanda and she has completely changed my skin. I've had horrible acne for years now & the acne peel she does on me works very well! She is also so sweet and knowledgeable!"
- A.S. /
Yelp /
Oct 12, 2018
Previous
Next
During a CoolSculpting procedure, Dr. Sadati will place the cooling device on the area of the body where the fat is to be treated. The device pulls the fat pocket up between the cooling panels, where the freezing process will ensue. You will feel some pressure, but no pain. Most CoolSculpting treatments will only last about an hour. Following the procedure, you will have some redness and mild tingling on the areas treated but this typically subsides quickly.
All CoolSculpting procedures are performed in an accredited surgical facility. No anesthesia or numbing medication is necessary due to the procedure's noninvasive process, and patients are immediately released to normal activity following treatment. You will begin to see results within several weeks. On average, it takes about two months for the most dramatic results to take shape due to frozen fat cells naturally dissolving from the body over time. You should adhere to a healthy diet and eating plan to help maintain optimal results.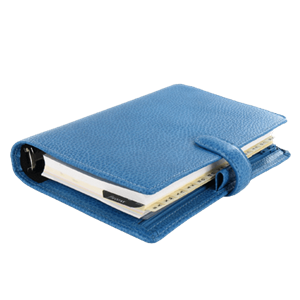 This is an innovative fat dissolving process that successfully reduces fat from the body. Studies show that with one treatment, patients experienced a 20% reduction in fat after two months and a 25% reduction in fat after 6 months.
Yes. This procedure was developed by Harvard scientists and approved by the FDA in 2010. At that time, the safety and efficacy of CoolSculpting were significantly tested. It is a noninvasive, nonsurgical procedure that does not require downtime.
Once the fat is frozen and dissolved, these particular fat cells will be excreted from the body over time. However, new fat cells can form, so it is important to adhere to a healthy diet and fitness program to maximize the results long term.
This will be decided during your consultation. For many individuals, one treatment is enough to obtain the desired results, although some patients may need more than one depending on how much fat will be removed.
Related Procedures