Orange County plastic surgeon Dr. Kevin Sadati offers CoolSculpting to men and women who desire a slimmer figure. CoolSculpting, or cryolipolysis, is a nonsurgical procedure for reducing fat. Unlike surgical techniques such as liposuction, this procedure targets stubborn pockets of fat through an innovative cooling process. The CoolSculpting technology crystallizes fat cells which are then naturally processed from the body over a period of several months. The procedure does not require any incisions as it utilizes a modern cryolipolysis method. If you want to reduce pesky love handles or belly fat, call the Gallery of Cosmetic Surgery in Orange County, CA today.
Reviews
"10 stars if that was an option. My results are exactly what I wanted. I knew Dr. Sadati was my surgeon of choice at my first consultation. He spent time meticulously describing the pre, during, post events which made me believe he would be equally detailed and meticulous when it came to my procedure (neck and lower face lift, upper bleph). My healing was fast but I committed to ~everything~ that was suggested. I never needed a pain pill - not even a Tylenol."
- Anonymous /
Healthgrades /
Aug 29, 2017
"This Experience has been life-changing! - Dr. Sadati is the epitome of professionalism and expertise. From the first consultation he makes you feel welcome with care and concern. All through the process up to surgery and beyond, he is compassionate and understanding of every question or issue. His work is superb, and, I believe, the best I've seen in others and experienced in myself."
- L. /
RealSelf /
Apr 30, 2018
"Fernanda is THE go-to skin therapist if you are looking for RESULTS! I actually found her through Yelp a few years ago when she was at another location and followed her to the Gallery of Cosmetic Surgery.  Not only is she super friendly, but she makes you feel extremely comfortable and actually listens to your skin care concerns.  As a successful licensed esthetician, I'm sure she can look at someone's skin and see right away where they might need some improvement.  However, she makes sure that she is on the same page as her client and addresses what the client wants.  For example, I personally want to tackle my hyperpigmentation but I know I have some congestion, blemishes, and other skin issues.  Since I have communicated this with her, my treatments are always focused around my pigmentation but because Fernanda has so much skill and knowledge, she can address all my other skin concerns (that are lower on my priority list) all at the same time.  I leave feeling like I got what I wanted PLUS more! She also makes it a point not to push retail on you so when she suggests a product, she really stands by it.  I trust all her recommendations and they've all worked out great for me so far. The other great thing about her working at the Gallery was she introduced me to Suzanne, who is by far the best at Botox! I definitely would recommend Fernanda if you are looking for a result-oriented skin treatment!"
- S.A. /
Yelp /
Apr 26, 2018
"Best Facelift Surgeon in Orange County by Far! - I want to express my total satisfaction with the Gallery of Cosmetic Surgery. All of the staff, from the receptionist to the nurses and especially Dr. Sadati himself were courteous, professional and made me feel as if I were the most important patient of the day. Their holistic approach to treating my mind as well as my body alleviated my fears. I am so delighted with the results of my face,..."
- W. /
RealSelf /
Apr 26, 2018
"I go to Fernanda at the gallery of cosmetics for facials and she is the absolute best. Always leaves my skins feeling refreshed and clean and the results have proven her to be the best. My acne cleared up within a month of going and I can't thank her enough. I would definitely recommend her to anyone. Regardless of with acne or without. The facials are amazing and will leave you feeling like a million dollars every time!"
- M.A. /
Yelp /
Apr 25, 2018
Previous
Next
During a CoolSculpting procedure, Dr. Sadati will place the cooling device on the area of the body where the fat is to be treated. The device pulls the fat pocket up between the cooling panels, where the freezing process will ensue. You will feel some pressure, but no pain. Most CoolSculpting treatments will only last about an hour. Following the procedure, you will have some redness and mild tingling on the areas treated but this typically subsides quickly.
All CoolSculpting procedures are performed in an accredited surgical facility. No anesthesia or numbing medication is necessary due to the procedure's noninvasive process, and patients are immediately released to normal activity following treatment. You will begin to see results within several weeks. On average, it takes about two months for the most dramatic results to take shape due to frozen fat cells naturally dissolving from the body over time. You should adhere to a healthy diet and eating plan to help maintain optimal results.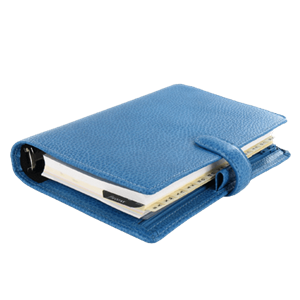 This is an innovative fat dissolving process that successfully reduces fat from the body. Studies show that with one treatment, patients experienced a 20% reduction in fat after two months and a 25% reduction in fat after 6 months.
Yes. This procedure was developed by Harvard scientists and approved by the FDA in 2010. At that time, the safety and efficacy of CoolSculpting were significantly tested. It is a noninvasive, nonsurgical procedure that does not require downtime.
Once the fat is frozen and dissolved, these particular fat cells will be excreted from the body over time. However, new fat cells can form, so it is important to adhere to a healthy diet and fitness program to maximize the results long term.
This will be decided during your consultation. For many individuals, one treatment is enough to obtain the desired results, although some patients may need more than one depending on how much fat will be removed.
Related Procedures