Our Orange County practice offers acne peels to help reduce and clear unwanted symptoms of acne. Although acne is often associated with teenagers, it afflicts countless men and women who are well into their adult years. With just one treatment, your skin will exhibit great improvement. Plastic surgeon Dr. Kevin Sadati is pleased to provide acne peels to patients of all ages who have mild to severe cases of acne. Call the Gallery of Cosmetic Surgery in Orange County, CA today to schedule a free consult.
Acne Peel Reviews
"The staff is here are super talented, professional, and kind. Dr. Sadati is a true artist. He has a kind demeanor and is a no-pressure kind of guy. I really trust him. Fernanda is the best Esthetician. Her facials, hydrafacials, and peels always leave me looking instantly renewed and corrected. She does the most thorough extractions I've ever received, yet I don't leave red. I highly recommend this office!"
- J.H. /
Office Visit /
May 31, 2016
"I cannot thank FERNANDA enough . She is a skin goddess . Before I met this amazing woman I was frequently seeing Zo skin Centre and using the obagi product line . I battled with terrible skin on and off that entire 2 years being told I had early stages of rosacea and I should be put on accutane which is extreme doses of vitamin A.  I never followed through because honestly was afraid of that . One day I couldn't get into my girl at the time at Zo, I stumbled across FERNANDA on social media , I said what do I have I to lose . After seeing her ONCE my skin improved and I learned a whole lot . Come to find out I was having extreme reactions from obagi products and they have been misdiagnosing me . Fernanda knew exactly what was going on by ONE look at me. She took me off every product I was on and introduced me to image skin care line and put me on a regimen, It's been a year of seeing this amazing skin guru and my skin is finally back to normal . I now can go in public without a face full of cover up . Thank you FERNANDA for all of your passion , care , concern and knowledge. I appreciate you and believe the world needs to know  who you are . If you are questioning :... stop ! Book your appointment now . She's incredible. Ok rant over ! #glow"
- L.N. /
Yelp /
Feb 08, 2018
"Fernanda is the Best! - Newport Beach, CA - I have been seeing Fernanda for facials for the last year, and she is the absolute BEST! I have always struggled with acne and she has totally transformed my face. She is so knowledgeable and truly cares about her patients. She only recommends additional peels or procedures that are really going to be beneficial. I will never go to anyone else!"
- C. /
RealSelf /
Aug 17, 2016
"I can't say enough about Fernanda, she's really helped me out a lot with regards to my pigmentation.  I immediately saw a difference after my first couple of peels and now the difference is amazing.   I have beautiful skin again and I highly recommend her, I couldn't be happier, she always knows exactly what peel is best for me and is also so wonderful to be around."
- R.H. /
Yelp /
Apr 24, 2018
"I go to Fernanda at the gallery of cosmetics for facials and she is the absolute best. Always leaves my skins feeling refreshed and clean and the results have proven her to be the best. My acne cleared up within a month of going and I can't thank her enough. I would definitely recommend her to anyone. Regardless of with acne or without. The facials are amazing and will leave you feeling like a million dollars every time!"
- M.A. /
Yelp /
Apr 25, 2018
Previous
Next
Acne can occur for a number of different reasons, including hormonal fluctuations associated with puberty, stress, pregnancy, and certain medications. Blemishes are one of the most common and easily visible symptoms of acne. Types of blemishes include blackheads, whiteheads, cysts, pustules, nodules, and papules. Acne conditions range from mild to severe and will need to be treated accordingly. Studies have shown that acne can create emotional distress as well, including low self-esteem and depression. Other symptoms associated with acne are dark spots on the skin and scarring.
During your initial treatment, our medical aesthetician will provide a thorough skin analysis to help customize your treatment. This potent cocktail of alpha and beta hydroxy acids contains anti-inflammatory agents to effectively reduce and treat all types of acne. After just one treatment, the skin will undergo a natural resurfacing process to produce a smoother, clearer layer of skin. Minimal to no downtime.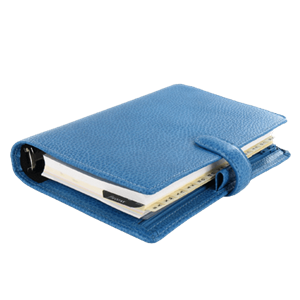 If you are tired of covering your acne with makeup or enduring the physical pain, embarrassment, and the emotional affliction that can develop from this condition, we encourage you to call our Orange County office to schedule an appointment today. With an acne peel, your complexion will be refreshed to reveal a clearer layer of new skin.
Related Procedures