High and prominent cheekbones are often associated with a youthful, toned body. Strong cheekbones balance your face and reflect light into your eyes. Sunken, hollow cheeks – which may be a result of aging or your genetics – can make you look older and heavier than you feel.
Over time, the fat layer that supports a person's cheeks can shrink, leaving the cheeks to appear less pronounced. This can give your face a thinner and angular appearance as your cheeks become flatter and reduce the definition they used to provide for your face. This fat layer can now be enhanced with either a small cheek implant, dermal filler, or fat transfer. Through cheek augmentation, your cheeks can regain their youthful appearance to improve the overall look of your face.
Dr. Sadati has been voted by his patients: " The Best Cosmetic Surgeon" in OC register 3 years in a row, " Top Plastic Surgeon in Orange County" in Locale magazine, The Rivera Magazine named him as one of the top beauty experts in Orange County. He has received " Best Overall Facial Rejuvenation" award by his peers at the national Aesthetic Show. He also appeared on "the Doctors" TV show.
As a painter and sculptor, Dr. Kevin Sadati blends art and medical science to create beautiful, natural-looking results in his cosmetic surgery patients. Through his experience, surgical finesse and artistic talent, Dr. Kevin Sadati has become one of the most sought after facial plastic surgeons in Orange County.
Orange County plastic surgeon Dr. Kevin Sadati invites you to call the Gallery of Cosmetic Surgery in southern California to receive a free consultation.
Reviews
"10 stars if that was an option. My results are exactly what I wanted. I knew Dr. Sadati was my surgeon of choice at my first consultation. He spent time meticulously describing the pre, during, post events which made me believe he would be equally detailed and meticulous when it came to my procedure (neck and lower face lift, upper bleph). My healing was fast but I committed to ~everything~ that was suggested. I never needed a pain pill - not even a Tylenol."
- Anonymous /
Healthgrades /
Aug 29, 2017
"This Experience has been life-changing! - Dr. Sadati is the epitome of professionalism and expertise. From the first consultation he makes you feel welcome with care and concern. All through the process up to surgery and beyond, he is compassionate and understanding of every question or issue. His work is superb, and, I believe, the best I've seen in others and experienced in myself."
- L. /
RealSelf /
Apr 30, 2018
"Fernanda is THE go-to skin therapist if you are looking for RESULTS! I actually found her through Yelp a few years ago when she was at another location and followed her to the Gallery of Cosmetic Surgery.  Not only is she super friendly, but she makes you feel extremely comfortable and actually listens to your skin care concerns.  As a successful licensed esthetician, I'm sure she can look at someone's skin and see right away where they might need some improvement.  However, she makes sure that she is on the same page as her client and addresses what the client wants.  For example, I personally want to tackle my hyperpigmentation but I know I have some congestion, blemishes, and other skin issues.  Since I have communicated this with her, my treatments are always focused around my pigmentation but because Fernanda has so much skill and knowledge, she can address all my other skin concerns (that are lower on my priority list) all at the same time.  I leave feeling like I got what I wanted PLUS more! She also makes it a point not to push retail on you so when she suggests a product, she really stands by it.  I trust all her recommendations and they've all worked out great for me so far. The other great thing about her working at the Gallery was she introduced me to Suzanne, who is by far the best at Botox! I definitely would recommend Fernanda if you are looking for a result-oriented skin treatment!"
- S.A. /
Yelp /
Apr 26, 2018
"Best Facelift Surgeon in Orange County by Far! - I want to express my total satisfaction with the Gallery of Cosmetic Surgery. All of the staff, from the receptionist to the nurses and especially Dr. Sadati himself were courteous, professional and made me feel as if I were the most important patient of the day. Their holistic approach to treating my mind as well as my body alleviated my fears. I am so delighted with the results of my face,..."
- W. /
RealSelf /
Apr 26, 2018
"I go to Fernanda at the gallery of cosmetics for facials and she is the absolute best. Always leaves my skins feeling refreshed and clean and the results have proven her to be the best. My acne cleared up within a month of going and I can't thank her enough. I would definitely recommend her to anyone. Regardless of with acne or without. The facials are amazing and will leave you feeling like a million dollars every time!"
- M.A. /
Yelp /
Apr 25, 2018
Previous
Next
Your cheek implant surgery will be performed in our beautiful Newport Beach office in Orange County, California. Prior to surgery, you will completely understand your surgical plan and know how long your surgery will take.
Dr. Kevin Sadati will begin your cheek augmentation by making a small incision on the inside of your mouth. This incision is located just above your upper lip and gives Dr. Sadati access to the underside of your facial muscle. Using tiny sutures, he will create small pockets above each cheekbone to hold the implant in place. Once the implant is inserted into the pocket, Dr. Sadati will make sure that it is positioned correctly and that your cheek implants are symmetrical.
Dr. Kevin Sadati will then carefully close the pockets using tiny sutures. The incisions inside your mouth will be closed using tiny, dissolvable stitches. A compression bandage will be placed over your face to provide support and speed the healing process. Because the incisions are located inside your mouth, there is no visible scarring.
This procedure tightens and smoothes the appearance of nasolabial folds, as well as the vertical lines that run downward from the mouth and on the sides of the chin.
For your safety, your surgery will be performed using IV sedation. Dr. Sadati goes to great lengths to create a calm and comforting atmosphere, which alleviates much of our patients' stress. You will be completely relaxed by medications such as Valium and Benadryl.
As a precaution, your vital signs will be closely monitored and you'll be discharged only after a thorough post-op review. You will need to have someone drive you home. We recommend that you wear a loose, button-down shirt so that it will be easy to get dressed following your surgery.
Cheek lift procedures are performed using local anesthesia and twilight sedation at an accredited surgical facility in Orange County. The length of the surgery, if performed by itself, will usually vary between 1 – 2 hours. This surgery is considered an outpatient procedure.
After surgery, you can expect to experience some bruising and swelling. However, these symptoms can be eased with a cold compress or over-the-counter pain medication. During the first 72 hours, your cheeks will likely be swollen – much like you'd look if you'd had your wisdom teeth removed. Swelling can be lessened by regularly icing your cheeks. It is also essential that you keep your upper body elevated and avoid activities that increase blood flow to your face (such as vigorous exercise or heavy lifting). Swelling will start to resolve after 72 hours and should be much better within a week. Most patients go back to work within a week. Patients can generally return to moderate exercise within 10 days and heavy lifting after 4 weeks.
Dr. Sadati will give you specific instructions on how to brush your teeth and care for the incision in your mouth. This may include using a special mouthwash to prevent infection. Dr. Sadati will provide you with pain medication to keep you comfortable. He also suggests using a homeopathic remedy called Arnica Montana to reduce inflammation and aid in your recovery.
You will have dietary restrictions during your recovery period. For the first 24 hours, you must be on a liquid diet. During the next 6 to 8 weeks, you must eat soft foods and specifically avoid "sharp" foods such as potato chips. By the end of 8 weeks, the swelling should be resolved and the final results of your chin augmentation will be visible. You cannot sleep on your face for 8 weeks following surgery.
If you have any post-surgical numbness in your cheeks, it should resolve within three months.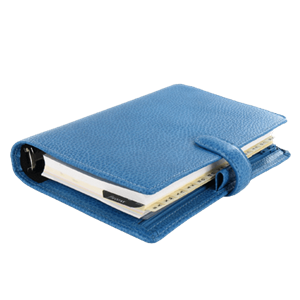 Plan Your Procedure
Recovery Time

1-2 weeks

Average Procedure Time

1-2 hours

Post-op Follow-up

1 day, 1 week, 2 months

Procedure Recovery Location

Out Patient
Contact Us
While surgery typically produces the most dramatic results, many patients may find satisfactory results with injectable fillers or a liquid facelift. Those procedures are better reserved for patients who are not as concerned with drooping and loose skin. Certain fillers can assist in smoothing out wrinkles, improving fine lines, and adding facial volume under the cheeks. These options can be discussed during the initial consultation.
In the days that follow a facial surgery, patients will feel tight and pulled. The cheeks in particular will feel stretched as the skin adjusts to its new position. However, these symptoms are normal and will subside with time to reveal a natural-looking cheek contour.
Cheek augmentation has advanced greatly in recent years, it can be performed using local anesthesia and twilight sedation without the need for general anesthesia.
Dr. Kevin Sadati helped to pioneer fat grafting with PRP in Newport Beach, a procedure he has performed often during his time in Orange County. This process is a more natural cosmetic procedure, and it involves removing unwanted fatty tissue from other parts of a patient's body and placing it under the layer of skin on a person's face. This gives the patient that full, youthful appearance that their face once had while at the same time utilizing a more natural process to achieve this goal.
Fat Grafting with PRP can help patients in a variety of different ways. It is known to correct many facial issues including lip enhancements, wrinkles, hallow jowls and cheeks and lower eyelid adjustments, among others.
He has published a well-known research paper regarding free fat transfer with PRP in the Journal of the American Academy of Cosmetic Surgery. His paper received the best scholarly manuscript research paper award in 2006 at the American Academy of Cosmetic Scientific meeting. Soon after receiving this award, he presented his technique at many national plastic surgery meetings.
Dr. Sadati says his patients have expressed a desire to avoid using matter, such as implants, that would be foreign to their bodies when having an augmentation procedure. Dr. Sadati's innovative fat grafting technology allows him to create natural-looking results in less time and with better results, and is performed under local anesthesia. The Harvest Technology System is a more efficient and cost effective way to purify and concentrate platelets (PRP) in order to add to pure fat for fat grafting. To help ensure the procedure's success, Dr. Sadati uses Platelet Rich Plasma, or PRP, directly from a patient's bloodstream.
Even though cheek implants are the best long-term solution for cheek augmentation, it is also expensive, invasive and time-consuming. Some patients don't have the time or resources for cheek implants. Although dermal fillers are not permanent, they provide great results and are a wonderful option for many patients.
Dermal fillers can also be a "trial run" before implant surgery. This gives you a chance to experience a more youthful look, without the recovery time required for surgery.
Fillers are injected into your cheeks. There are many types of fillers available, including Voluma, Radiesses, Restylane, Sculptra, Belotero and Juvederm that can be used to restore lost volume in your cheeks. During your consultation, Dr. Sadati will determine which filler will provide the best outcome, based on your goals and your anatomy.
When dermal fillers are used, the results are highly dependent on the skill of the surgeon. Not only must the surgeon understand which filler will provide the best result, they must have a deep understanding of facial anatomy so that they can properly place the injection(s). A few millimeters of difference in the injection site (or depth) can mean the difference between natural and unnatural looking cheeks.
Fillers will need to be repeated to keep the results looking fresh. Depending on the type of filler used and the location of the injection(s), the results of your cheek augmentation can last up to a year.
Related Procedures