Natural Facelift in Orange County with a Brow Lift and Laser Skin Resurfacing*
Procedure Details
In order to address the patient's concerns with her sagging neck and jowls, Dr. Sadati performed his signature Natural Facelift and neck lift. The patient was quite pleased with her rejuvenated face and neck and was able to have her procedures in the comfort of Dr. Sadati's revolutionary surgical center. With the aid of local anesthesia, the patient was able to return home the same day and resume her activities within a couple of weeks of surgery.
More
Natural Facelift Orange County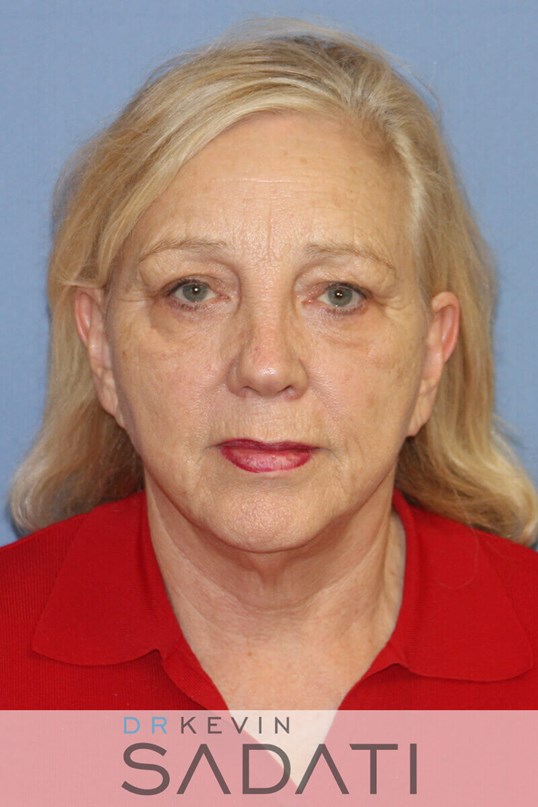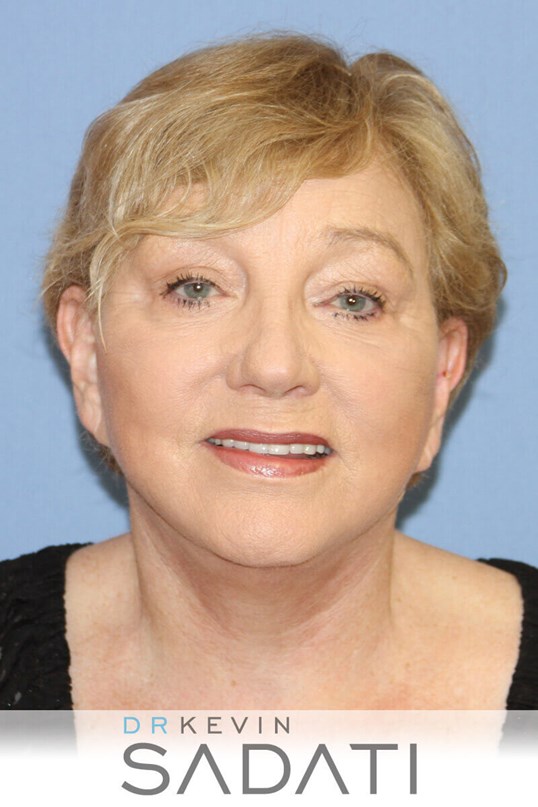 Dr. Kevin Sadati, an exceptional, highly specialized and experienced facial plastic surgeon, has over a decade of experience performing thousands of cosmetic and reconstructive procedures. He is a board certified facial plastic and reconstructive surgeon and otolaryngology/head and neck surgeon. He is also a diplomate of the American Board of Cosmetic Surgery and a member of the American Academy of Facial Plastic & Reconstructive Surgery and American Academy of Cosmetic Surgery.
Dr. Sadati is respected by his peers and loved by his patients for his skill and expertise. He is so successful that he has been voted Best Cosmetic Surgeon in Orange County by OC Register and Top Doctor by Realself. Dr. Sadati is particularly known for creating natural, non-operated looking results for patients. This can be credited to his extensive experience as well as his surgical finesse and natural artistic talent. Along with years of studying and training, Dr. Sadati has experience as a painter and sculptor, which embodies his artistic eye for, and appreciation of, aesthetic harmony. He believes that this is key to creating beautiful, natural looking results in cosmetic surgery.
Location